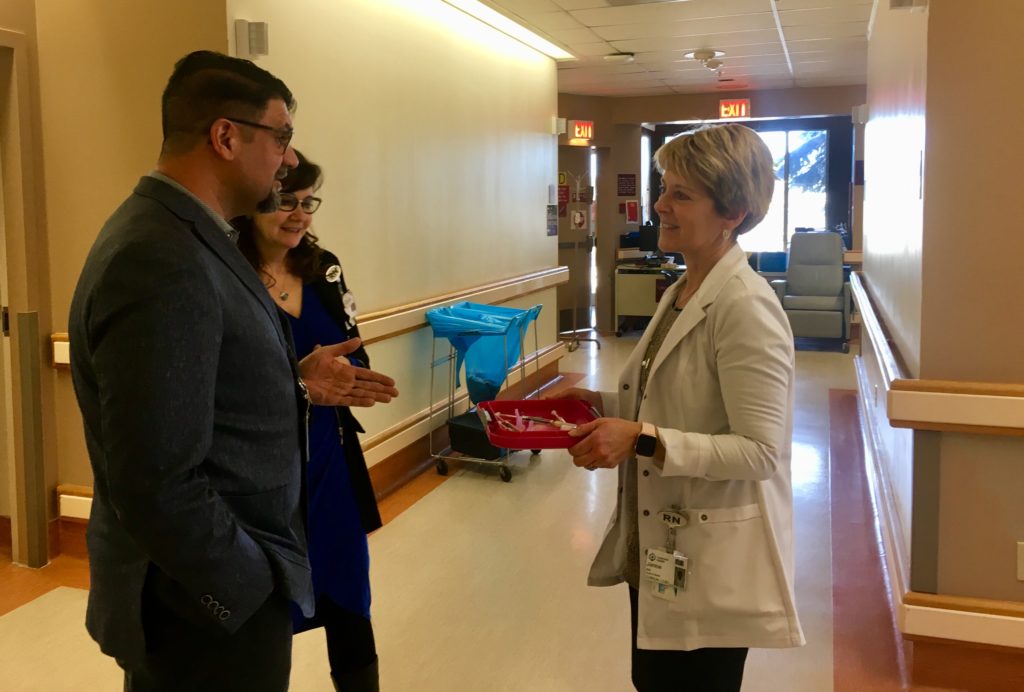 Christine Holubec-Jackson's 49th birthday wasn't quite the celebration she expected.
Days earlier, the Wetaskiwin resident was diagnosed with bleeding on the top of her brain stem in Edmonton. Surgery was deemed too risky, so she was sent home with the hope the bleeding would reabsorb.
On the day of her birthday, it started up again and her symptoms worsened as she struggled to walk and eventually talk. Holubec-Jackson and her husband had an inkling Camrose had a magnetic resonance imaging (MRI) scanner, so they drove 35 km east.
Little did they know, there was a renowned heart and stroke clinic at St. Mary's Hospital. Ironically, the MRI wasn't there — it's a travelling unit — but a computerized tomography (CT) scan and other support was just what she needed.
"I think fate took a hand by guiding us there" said Holubec-Jackson as she continues to recover at her home two-and-a-half years later.
It was in Camrose where the mother of three first heard the word stroke describing her symptoms.
"I was in complete denial as I thought it was just a small bleed and I'[d] be back to work in two weeks," she said of returning to her job in metallurgy technology. "I didn't grasp the seriousness of it."
I think fate took a hand by guiding us there.
– Christine Holubec-Jackson
It wasn't the birthday surprise Holubec-Jackson expected; but she was still alive, and she grateful for that.
Holubec-Jackson said the compassion and care of the clinic's staff started her on the "path to acceptance." For the next year, she visited, often spending about 45 minutes with a nurse and her neurologist. She continues to visit the clinic as a patient today.
According to registered nurse/clinical lead, Janice Throndson, two neurologists and three cardiologists from the Grey Nuns Hospital in Edmonton have travelled to Camrose's heart and stroke clinic weekly to see patients for almost ten years.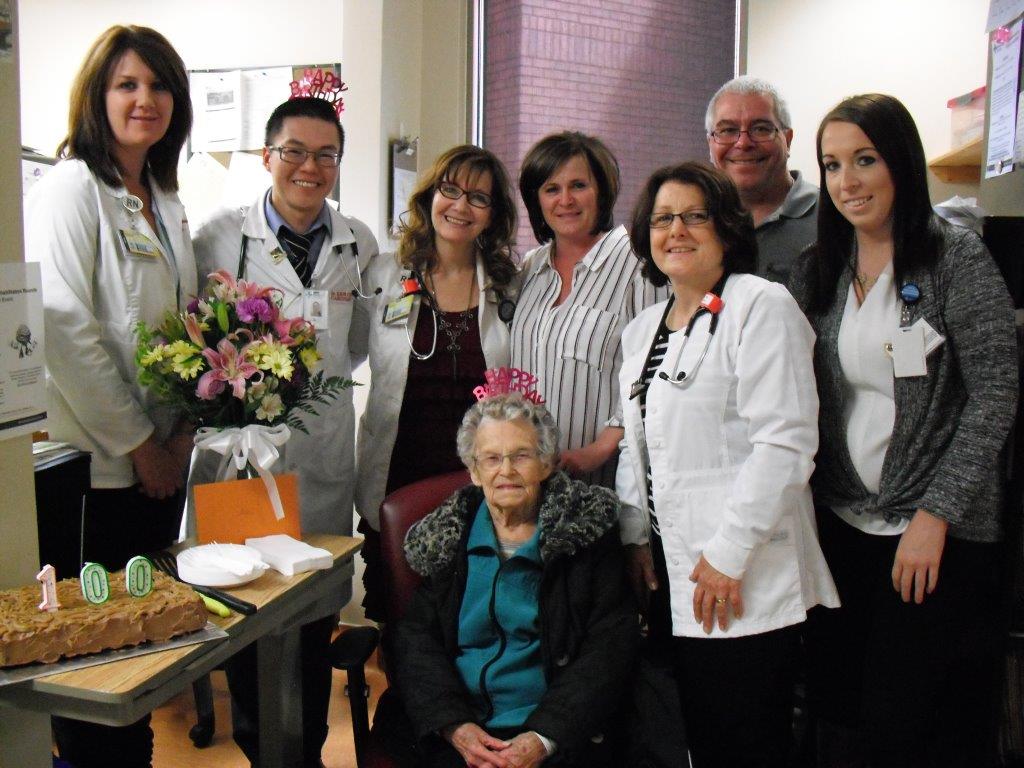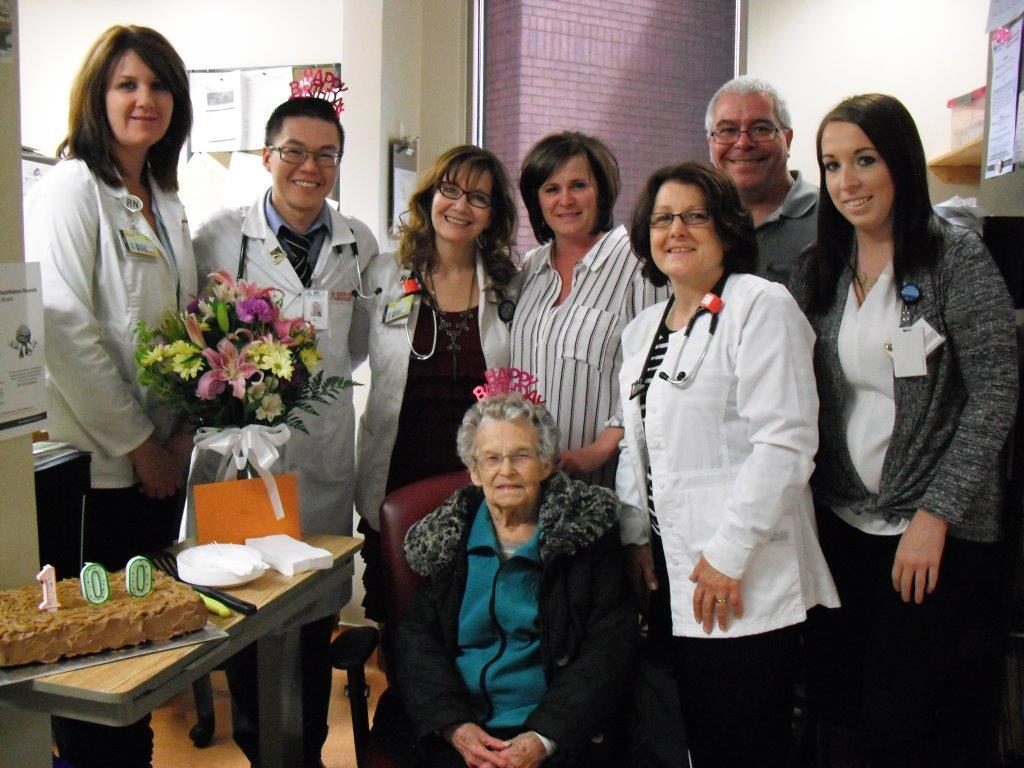 The number of visits to the clinic has increased by over 700 per cent since its inception, having grown to 1,001 visits in 2018-2019. The volume of patients continues to rise as the population ages, and word spreads that the clinic is ideally set up for rural residents looking to avoid a trip to larger centres such as Edmonton or Red Deer.
Throndson said patients really appreciate how the clinic is able to assist patients in navigating the system.
"We want to be advocates for our patients and we want to make sure they understand what having a stroke is. We want them to know what they have to do for their own health care in the future… [to] keep their risks down."
On the heart side, patients (with diagnosed heart issues) are usually monitored by the Camrose clinic for the rest of their lives."
"We're always looking at risk reduction and, in our stroke work-up, if we find heart failure we ensure our patients are referred to the right clinic for very close follow-up for as long as they need it," explains Throndson. "[Having heart and stroke care] combined is the way to go for a smaller place, because you can have the right access to staff, testing, and good care and follow-up for your patients."
While it's unusual to see heart and stroke health care managed through one clinic, the concept works well outside an urban area, since it's more cost-effective than running two separate programs, explains Dana Norton, heart and stroke services manager. One full- and two part-time nurses coordinate the program, along with a part-time pharmacist and dietitian, and the travelling specialists.
I'm so fortunate I got to go to Camrose. It's a lifesaver.
– Wray Adams
Norton is proud of the fact that the clinicians are often asked to share their success stories with other health-care programs, and have even won some awards.
"I've worked with a lot of teams in health care and there is not another team that works harder or cares as deeply as this team does for providing excellent patient care," said Norton.
Slave Lake resident, Wray Adams, became a clinic patient in 2017 after a friend noticed he was attempting to speak, but no words came out. He was diagnosed in Edmonton, but was sent to Camrose since he had family nearby. There, Adams was treated for his stroke and received support for his existing heart issues.
Adams received assistance through the Early Supportive Discharge Program before leaving Camrose and was still able to access the clinic's support upon returning home.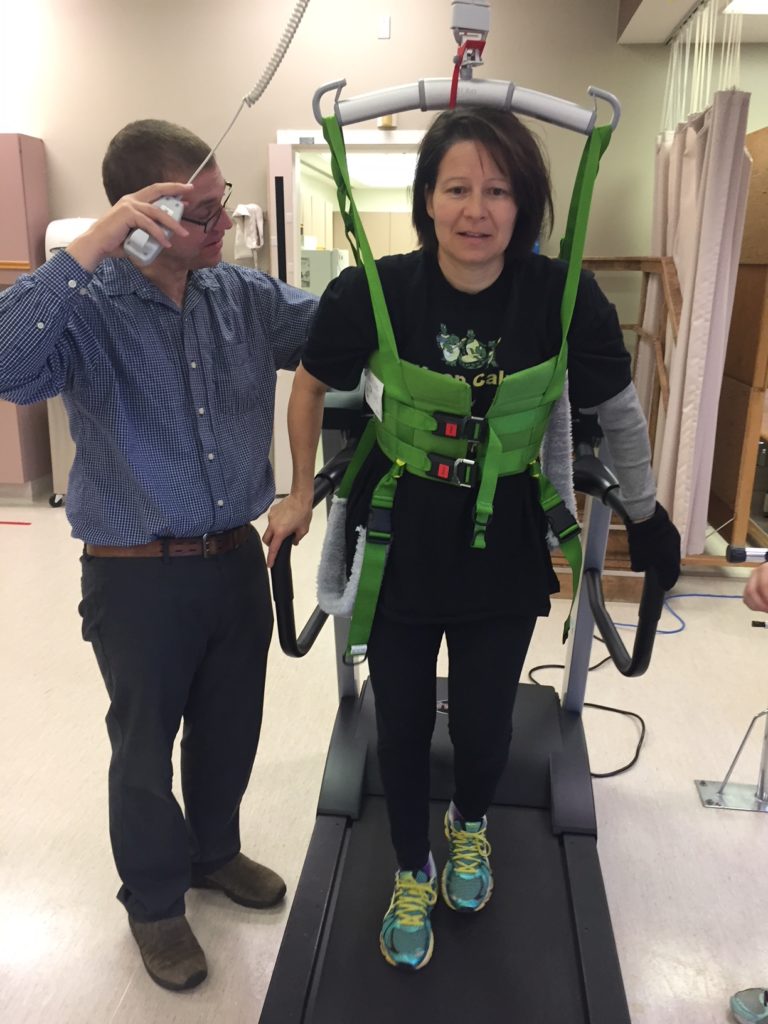 "I eventually got to the point where I was remembering five words a day. That was a big day, I'll tell you," he said.
Half of the clinic's patients, like Adams, visit from outside Camrose, with many travelling from central and eastern Alberta.
He doesn't mind making the 375-km one-way trip two times a year. He knows it's worth it to avoid future strokes and keep tabs on his heart.
Reconnecting personally with the team is another bonus.
"I'm so fortunate I got to go to Camrose," said Adams. "It's a lifesaver."
Tagged In