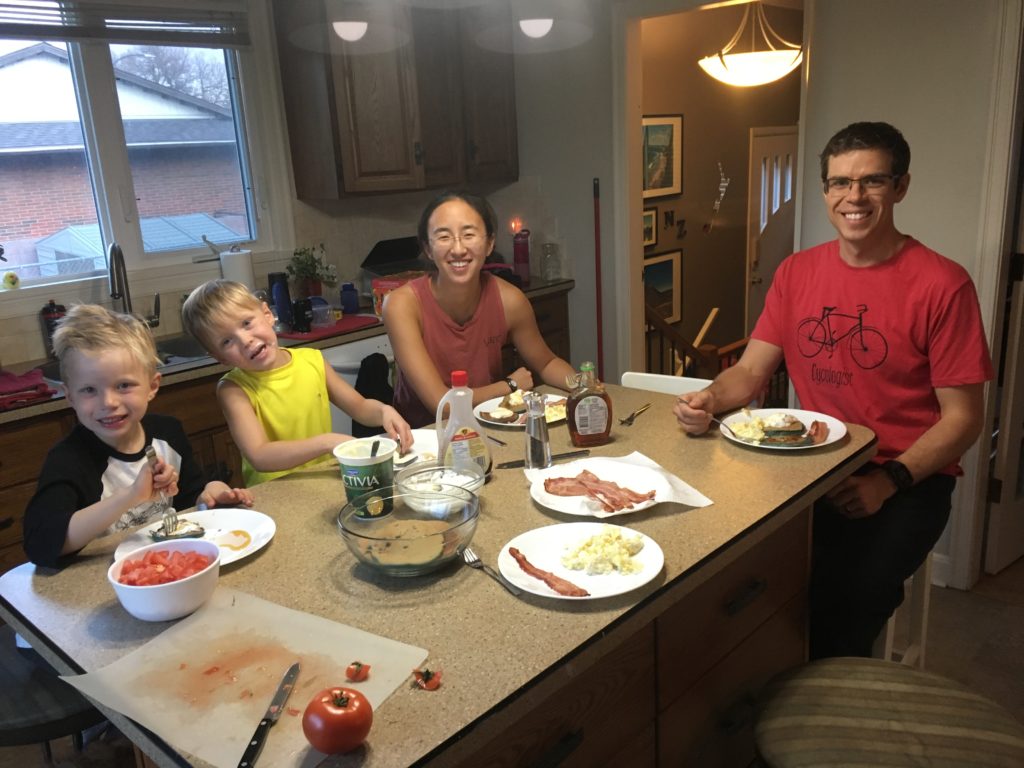 It's been an amazing journey for one Lethbridge family after they opened their home to RhPAP medical learners more than a decade ago.
Lowell and Julie Taylor and their two sons have hosted dozens of medical students and learners through RhPAP's Accommodations Program since they opened the doors to their basement suite in January 2011.
Many of their guests train in Lethbridge while others travel to nearby rural destinations such as Taber, Raymond, and Fort Macleod for medical postings.
It's an arrangement that the Taylors began with RhPAP as a way for Lowell—born with a progressing genetic eye disorder—to prepare a safe and secure future for his family in the event he fully lost his eyesight. The registered psychologist has never been able to see at night, his peripheral vision has deteriorated over the years, and he is now legally blind with limited tunnel vision.
"[Our relationship with RhPAP] has become such an amazing experience we love," said Lowell, during a phone interview from Toronto where he was in a training session for para-cycling.
He hopes to compete in the Paralympic Games.
Welcoming medical learners was a concept that Julie—who has three medical doctors in her immediate family—knew well.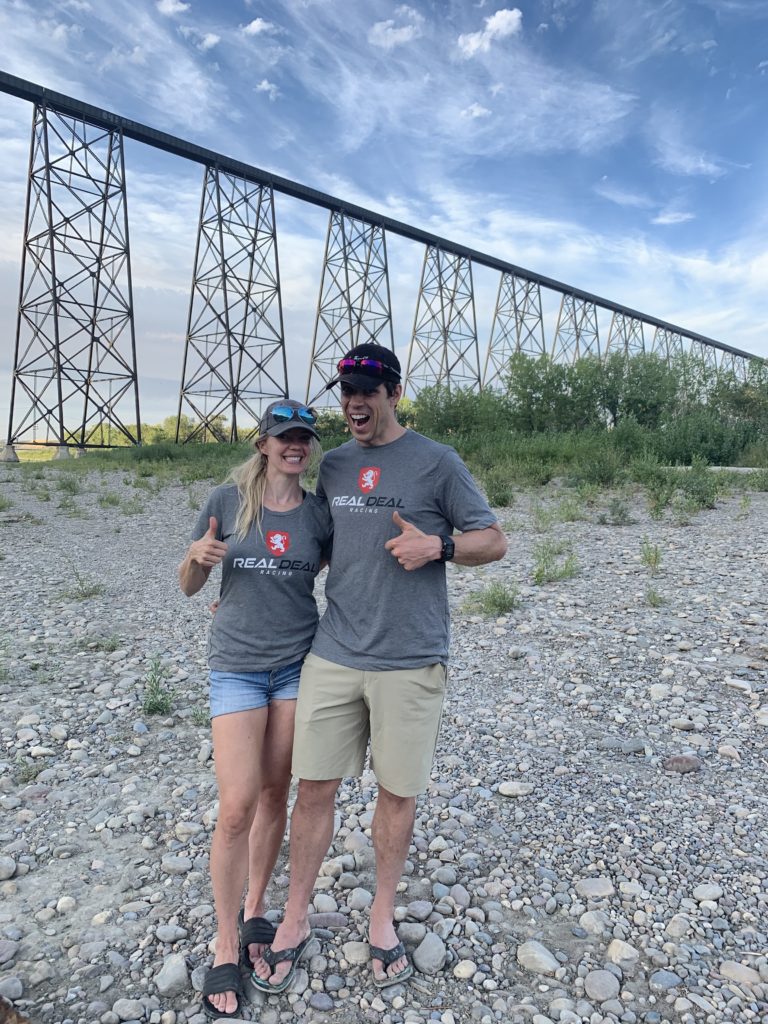 "I grew up in a similar environment where my mom was very passionate about welcoming first-year university students to Lethbridge," said Julie, a speech pathologist, explaining that her mom had to move away from home herself to attend university.
"[Mom] wanted to create a home for those kids away from home, so, growing up, we always had university students … over for Easter, Thanksgiving, and even Christmas."
The Taylors still have fond memories of Michelle, now an emergency room physician, her husband, and their toddler daughter who were the first RhPAP Accommodations guests into their home.
The family was so excited about the new venture, they put on a pizza party.
"You never forget your first," chuckled Julie, during a recent interview from Lethbridge.
"We even went and visited them … later in life."
While pizza isn't necessarily a given when learners first arrive, the Taylors have truly developed a unique way to get to know their guests and make them feel at home.
In one case their dog, Kumeu, became fast friends with Dr. Amanda Wang, a new learner who came to Lethbridge to complete rotations in family medicine, pediatrics, and geriatrics. The Taylors were travelling when Dr. Wang arrived for her first placement, so Kumeu welcomed her into their home.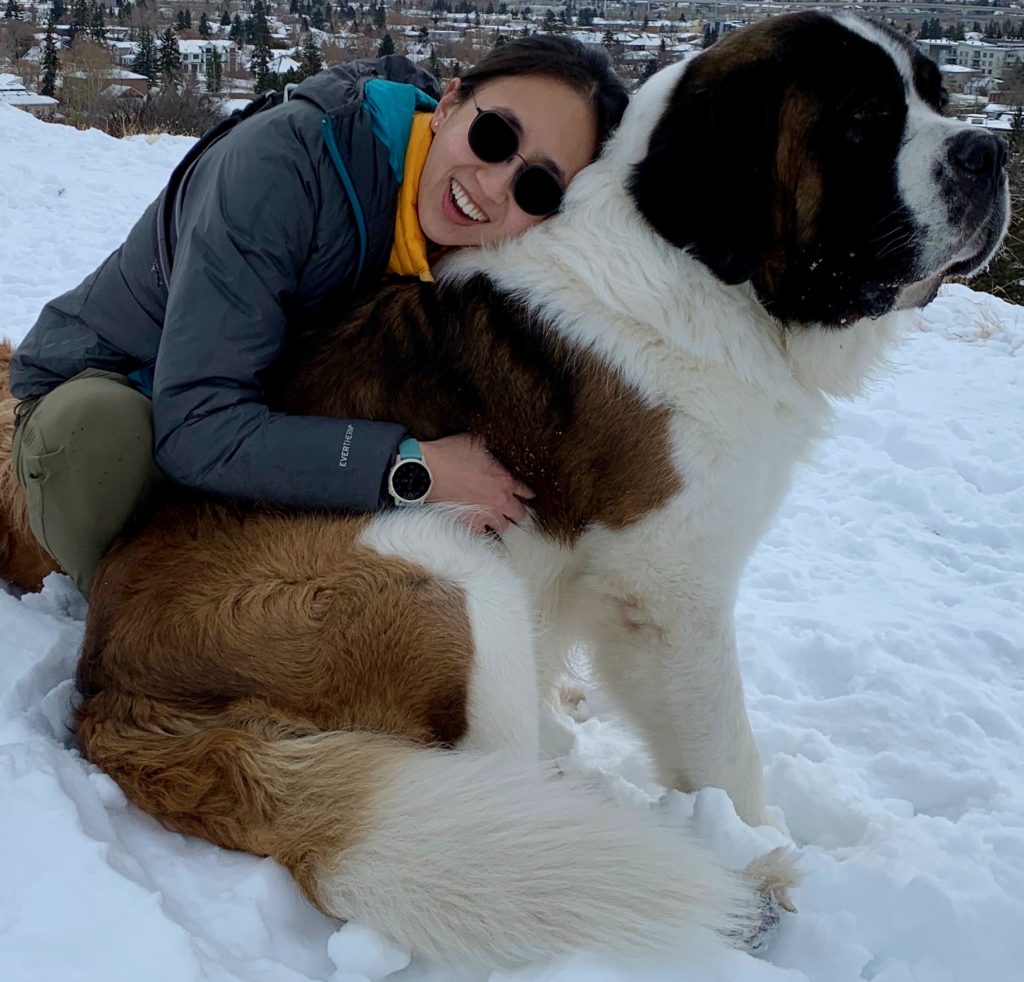 "[Amanda] knew that we were going to be in Ottawa and that we weren't taking our dog with us [so] she asked us if she could dog sit," said Julie. "She [met] our dog before us."
As it turned out, Dr. Wang returned to stay with the Taylors two more times.
"She was our 'three-peat,'" said Julie.
"She would bring cake on a Tuesday, and she would say, 'I've brought a cake' and we're like, 'oh, what's the occasion' then she [would say], 'it's Tuesday, so I bought it.'"
The Taylors still meet up with Dr. Wang for ski trips and other adventures.
Dr. Wang says having RhPAP arrange accommodations during her clerkship and family medicine residency was ideal.
"It was amazing," she explained. "The accommodations were clean, modern, and fully furnished with important things like Netflix, but I think the best part was becoming friends with [the Taylors] and being invited upstairs for dinner and outings on a regular basis."
Emergency physician, Dr. Tasha Haiduk, agrees.
"It was so important to receive this type of accommodation," Dr. Haiduk said.
"It took the stress off of finding a place. I was so thankful to live in a safe and well-stocked place, with friendly faces living upstairs."
Her residency experience went so well that she continued to commute to the community several times a month to work after completing her training.
"[Our relationship with RhPAP] has become such an amazing experience we love."
– Lowell Taylor
The Taylors now have five fully-furnished options including a full home with a yard for learners on a long-term stay. All of the accommodations are within, across the street from, or next door to the Taylor's home.
That close proximity made it easy for the Taylors to host Amazing Race Canada watch parties for the learners staying at their property in the fall of 2016.
The couple actually competed on the reality show themselves that year, finishing sixth overall.
"We had RhPAP students from all houses coming over and watching them with us," Lowell recalled.
The RhPAP connection has worked out well for all involved from the Taylors to the learners to RhPAP's accommodation staff.
"It's been a huge part of our lives and life of our kids," said Lowell.
"We just really want to honour these 10 years."