Danika Bouvier grew up on a ranch not far from Donnelly, Alberta, about 425 kilometres northwest of Edmonton, where her parents run a 550 head cattle operation.
Today, Bouvier is in her second year of medicine at the University of Alberta, and even though she often had to do chores when she came home from school, she loved the rural lifestyle.
Along with her siblings, she still owns 50 cows.
"I still am a cattle owner, so I go back (to my family's ranch) and help whenever I can."
What convinced her to go into medicine instead of being a rancher?
The summer after graduating from high school, Bouvier shadowed Dr. Simon Eriki in nearby McLennan for two months.
I really like the broad scope of practice – Danika Bouvier.
"It only took two days to realize this is what I wanted to do for the rest of my life," declared Bouvier. "There's so much about medicine that I think is so amazing."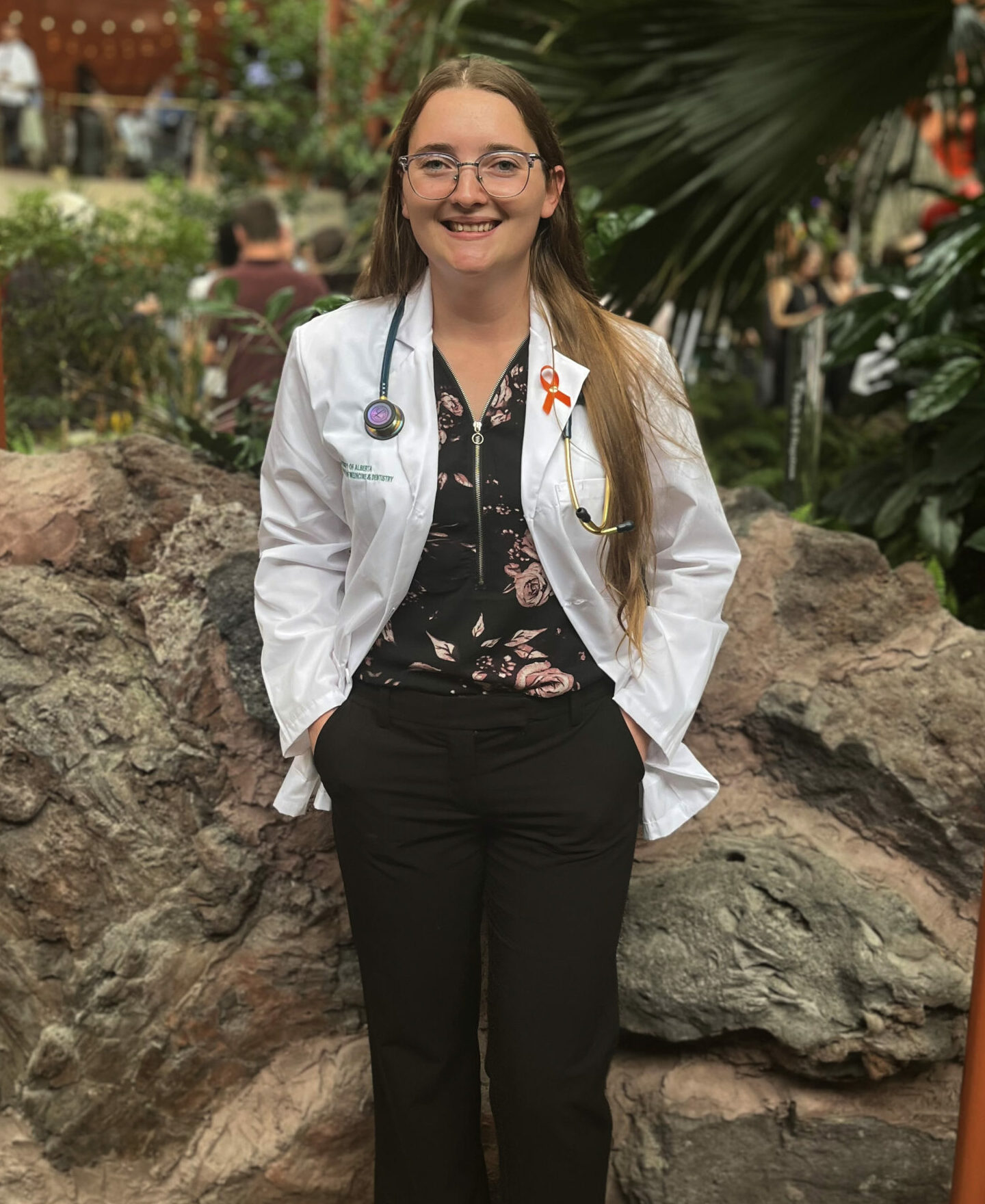 Right now, Bouvier plans to practice medicine in a rural area, perhaps someplace close to home like Peace River.
"I really like the broad scope of practice," remarked Bouvier. "You get to do a lot of different things, and you get to help patients in a lot of different ways."
She also looks forward to raising a family in a rural setting so that her kids can experience the same simple joys she had as a child.
"Camping, fishing, hunting, going for evening walks, watching the sunset, or watching the northern lights in the middle of the night," reminisced Bouvier.