As a nod to Mother's Day celebrations this weekend, RhPAP is sending an early shout-out to all the wonderful health-care professionals across the province who are moms.
Not only are moms treasured members of the family, but many have also passed along their love for health care to their children and influenced their career choices. 
Today, we profile Peace River family physician, Dr. Kathryn Wood, and how she followed in her mother's footsteps to become a family physician.  
 
Tomorrow, we celebrate International Day of the Midwife with a feature on a mother and daughter who both decided midwifery was an ideal career choice. 
---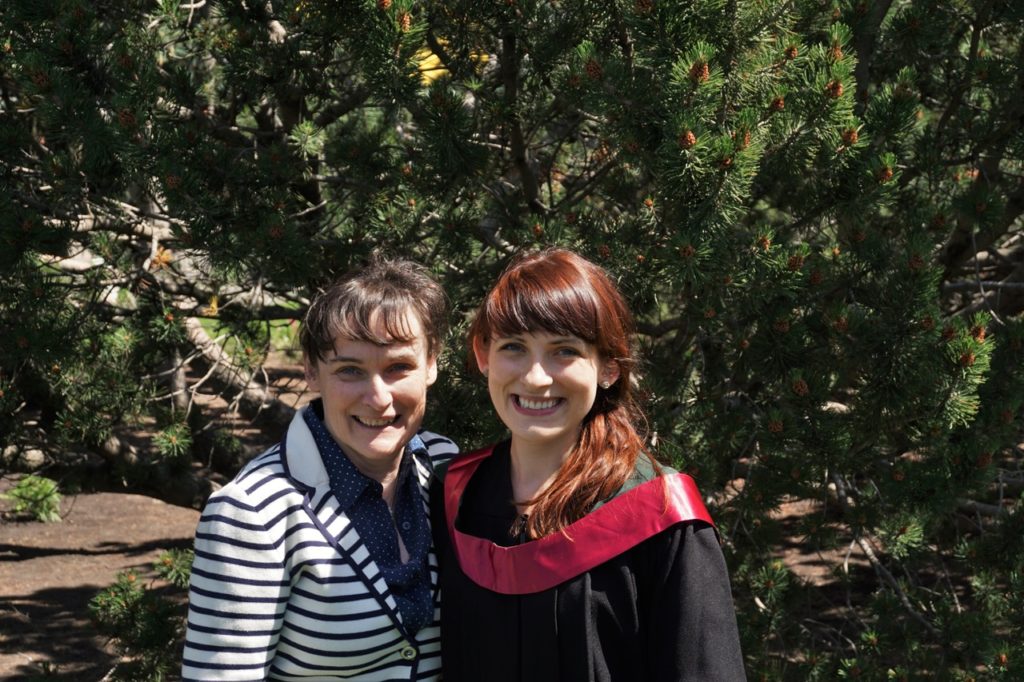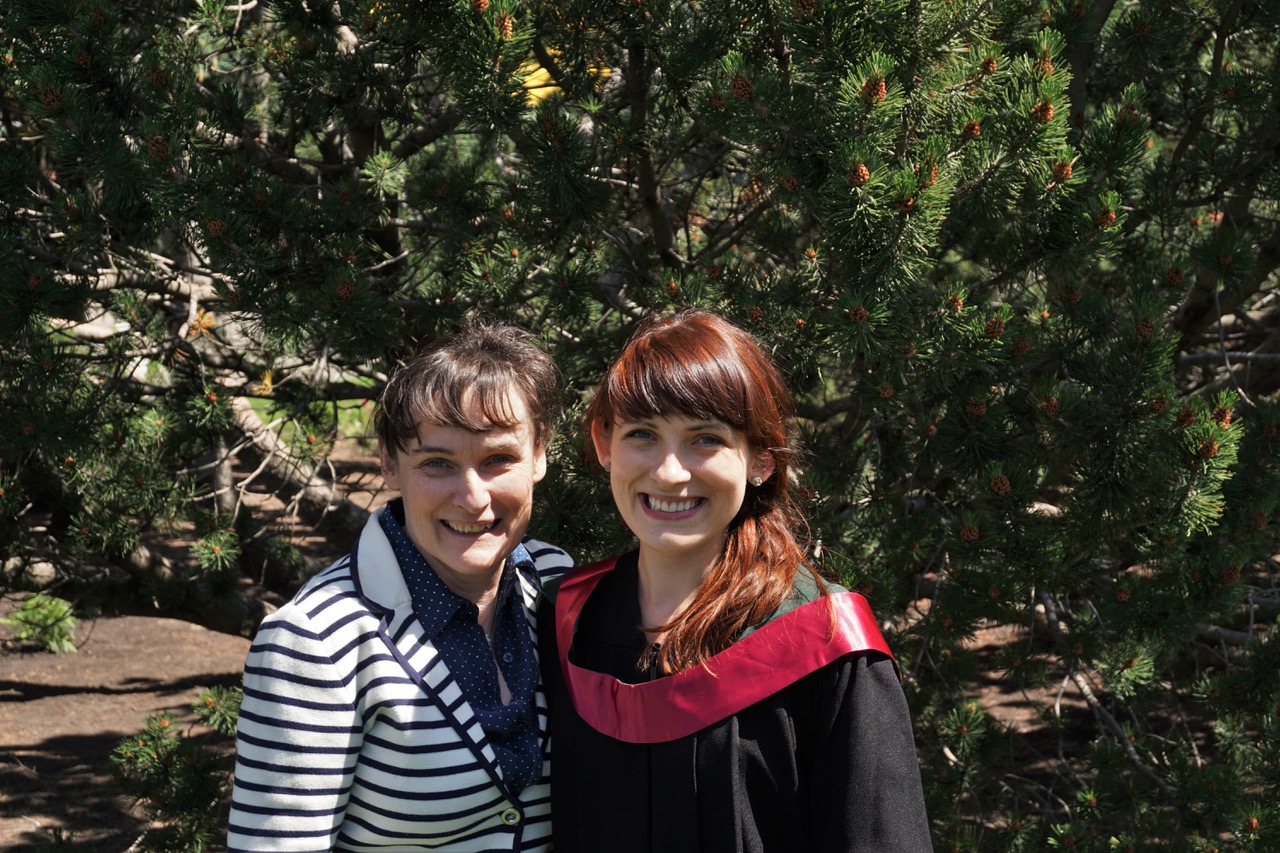 Mother/daughter physicians swap medical advice
As an arts student, Dr. Kathryn Wood felt compelled to help her friends diagnose their health ailments when they were unwell at university and weren't taking the time to see a doctor.
Kathryn hadn't made the decision to switch career paths to medicine yet, but she knew her friends were suffering and that she had a reliable medical resource to call upon for advice—her mother.
It wasn't uncommon for Kathryn to call home to her mom, Dr. Barbara Wood, a family physician, to ask for potential solutions.
"My poor mom had to field a lot of my calls from university describing my friend's symptoms," recalled Kathryn, who now works as a family physician specializing in obstetrics and surgery in Peace River.
Halfway through arts school, Kathryn, an avid reader, decided an English professor's life might not be for her, so she began to pursue another love—women's health.
Following in her mom and pathologist dad's footsteps, Kathryn began her journey to become a doctor.
Barbara said both she and her husband, Dr. George Wood, were careful not to push their children into medicine and let them make up their own minds. Their two sons also had an appreciation for science, but opted to go the engineering route.
"Growing up as a physician's kid, you see the good and the bad," said Kathryn, while taking part in a phone interview from Peace River as her mother participated from Edmonton.
"I feel that anyone whose parent is a doctor comes in knowing it's not all sunshine and roses," said Kathryn.
"As a younger child, I remember [seeing] a lot of the tougher parts of being a family doctor. Patients aren't always kind to you. Sometimes, it's really hard seeing patients go through diagnoses and, sometimes, that you can't make a difference.
"But the other side that I started to think back to was … my mom also had really strong connections with a lot of the patients."
"Growing up as a physician's kid, you see the good and the bad. I feel that anyone whose parent is a doctor comes in knowing it's not all sunshine and roses." – Dr. Kathryn Wood
Kathryn remembers going to the Edmonton International Fringe Festival and running into some of her mom's patients. They had "a genuine respect and excitement to see her and were always nice to me, as well."
For Barbara, the "doctor" seed was planted years earlier as a six –year old when Pat, her cousin of the same age, visited from Edson.
"Pat ran up the sidewalk, and she said, 'Barb, Barb, I want to be a doctor when I grow up, and you can, too' and I said, 'well, girls can't be doctors.' And she says, 'No, no, my mom said we could be doctors.'
Since Barbara had never seen a female doctor, even in the city of Edmonton, that suggestion was a shocking idea.
"We made a pinkie [finger] swear to become physicians. She was going to do pediatrics, and I was going to do psychiatry."
Barbara's own parents offered both emotional and financial support when she made the decision to become a physician in high school.
Both cousins followed through with their promise to become doctors. Pat became an internist, a physician who specializes in internal organs.Following graduation in 1983, Barbara opted for a position in a medicentre for several years and later spent a decade at a rural part-time posting in the small community of Alberta Beach, 52 km west of Edmonton. She joined Edmonton's Allin Clinic in 1996 and continues to work in the clinic about two-thirds of her time while the remainder is spent working in long-term care.
In pre-COVID times, there was plenty of interesting medical talk around the Wood dinner table with Kathryn, her parents, and her husband, Dr. Adam Mildenberger, a Peace River family physician with anesthesia training. Kathryn and Adam met during their first year of medical school and both continued after with the University of Alberta's Rural Alberta North Family Medicine Residency Program.
Kathryn spent time in Peace River during her training and saw first-hand the many opportunities rural medicine offered from obstetrics to surgery, clinic work, and hospital duty.
She also had fond memories as a youngster of tagging along with her mother to Alberta Beach to see patients when childcare options were limited.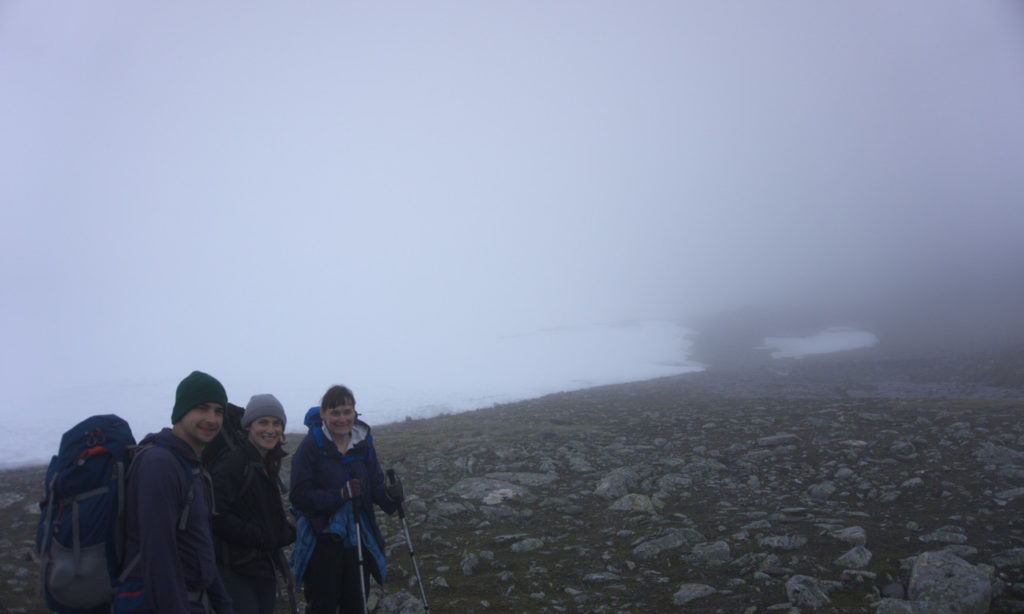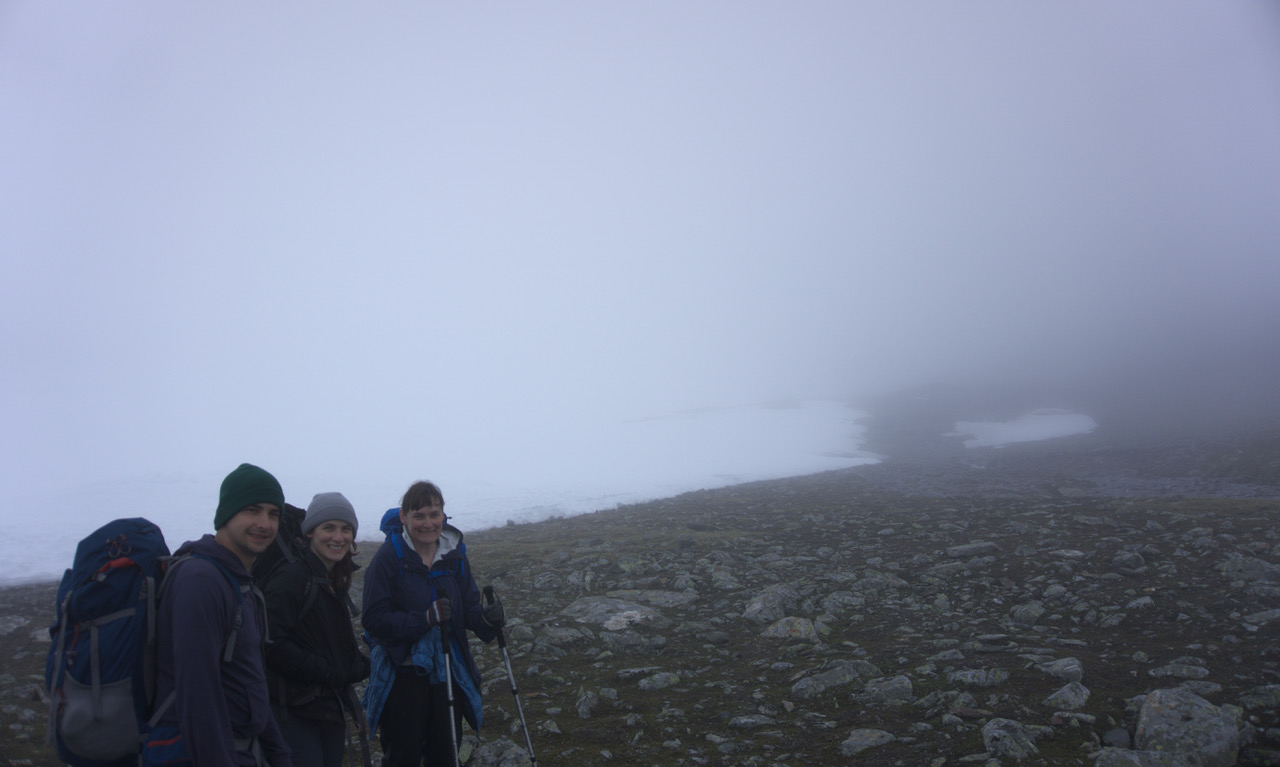 Barbara is proud of her daughter's medical career and jokes that Kathryn went one step further with her studies by taking an extra year of surgical training in Saskatchewan.
She often text messages Kathryn with questions on some of her complex internal medicine cases and her daughter reciprocates.
"[Mom] has lots of experience and knowledge … and she gives me really good advice," said Kathryn. "We talk a lot about the difficult psychosocial parts of patient interactions, like how to manage more difficult patient situations, or how to cope with the tough stuff."
The younger doctor has also learned that some patient's health issues aren't always what they appear to be on the surface.
"Mom is very good at conveying the human side of medicine. Like that 87-year-old lady who comes to see you every three weeks and has a list of things … it might not always be that the [health issues] are bothering her that much. It might be that this is one of her ways to be social."
Kathryn is relieved that she was never pressured to go into medicine, as she's not sure it would have gone over well as a teenager.
Rather, Barbara merely pointed out the pros when her daughter expressed an interest.
"I remember [mom] told me 'Well, you'll always have a job," said Kathryn. "You'll always be able to provide. You'll always have your own money. You'll never be dependent on your husband.
"My mom, as you probably guessed, is quite a feminist."
When off duty, the mother and daughter share a love for walking and hiking vacations. They've travelled to the United Kingdom and Sweden, sometimes with family members, where their feet are the only thing transporting them from one community to the next.
They often trek 15 to 20 km a day.
"When you're hiking in the snow in July in Sweden, you don't talk much medicine," said Barbara.
Kathryn recalls walking in soggy boots for hours during that particular vacation.
"We were completely out of communication, and it was snowing and foggy, but, ugh, it was a good day."
— Lorena Franchuk
---
Did you enjoy this article?
Subscribe to the Rural Health Beat to get an article about positive developments in rural health delivered to your inbox each week.