'A Place to Build Dreams' is the slogan that appears on a Town of Beaverlodge sign at the entrance to town on Highway 43.
Dr. Erin Clow, a family physician in Beaverlodge, and her best friend, Becky Isley, took that message to heart.
In 2017, Dr. Clow's lease for her clinic in Beaverlodge was expiring and she needed to move.
We just decided to go for it, and it turned out to be the best thing ever. – Dr. Erin Clow
She had a dream to build a new multidisciplinary health clinic on a scale that was unheard of for this town of 2,500.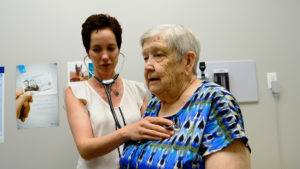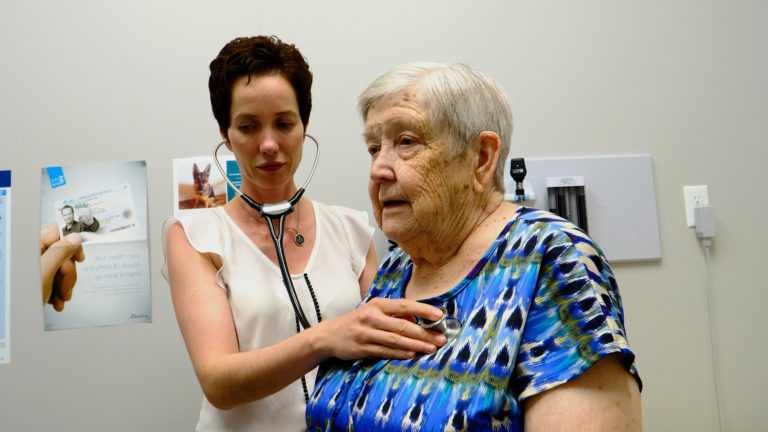 Dr. Clow and Isley created Beaverlodge Health and Wellness: a one-stop shop where patients can see their physician, pharmacist, physiotherapist, optometrist, and psychologist all at the same location.
"We just decided to go for it, and it turned out to be the best thing ever," said Dr. Clow.
"Everything just fell into place," said Isley, office and clinic manager.
"When we thought of [health professionals], people were like 'Oh, I know the perfect person for that.'"
The multi-disciplinary approach fosters better patient care and promotes collaboration between health professionals.
"The three physicians that work here, we consult each other all the time," said Dr. Donna Mumert, family physician. "'What would you do about this? What do you think about that?' And then, if we run into something else that's a little outside of our area [of expertise], we walk over to Becky in the pharmacy and say 'Becky what do you think about this med[icine]? Would that be an interaction there?'"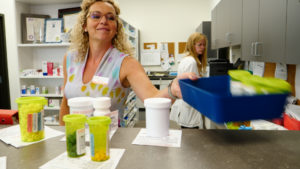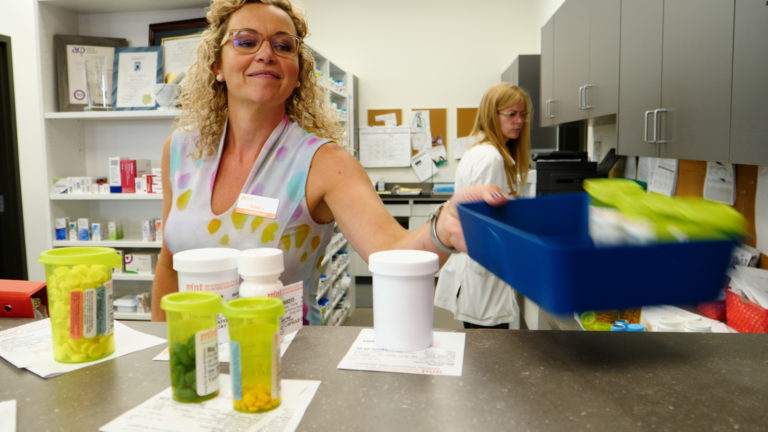 Pharmacist, Becky Perrin, is the owner of Mint Pharmacy, which is part of the clinic.
"It has been an amazing opportunity. The collaboration we have here is second to none. And I feel very lucky as a pharmacist, and a pharmacy owner, to be a part of that," Perrin explained.
Optometrists, Dr. Victoria Kennedy and husband, Dr. Shaun Waayenburg, provide eye care at Beaverlodge Health and Wellness.
They find being able to collaborate with other health professionals at the clinic leads to better patient care.
"For example, if a patient comes in with shingles— that can have ocular manifestations," said Dr. Kennedy. "A lot of times what will happen is the primary care doctor will see them and then the patient ends up in my chair almost immediately afterwards."
Dr. Clow agrees that collaboration leads to more efficient care.
"I work with Brodie, the physiotherapist, and we can avoid unnecessary referrals to the orthopedic surgeon."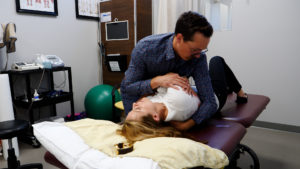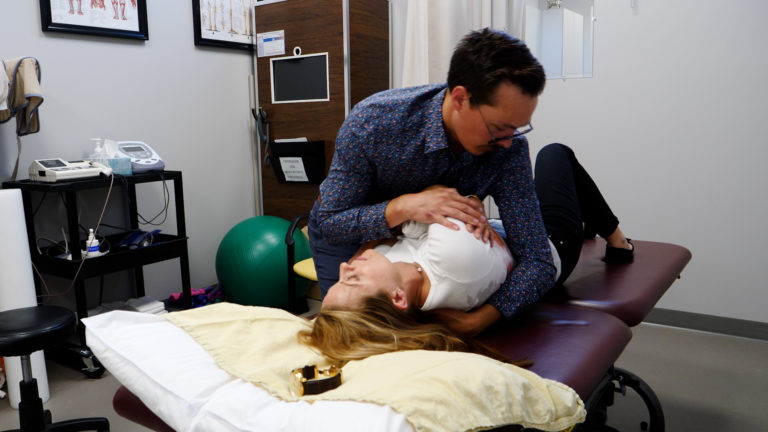 Physiotherapist Brodie Lockhart believes the clinic is the model of the future.
"It's a wonderful model that the health care system is trying to move towards."
Dr. Clow added: "It's just a great scenario here for [health professionals] to learn and also to expedite health care and good treatment for our patients."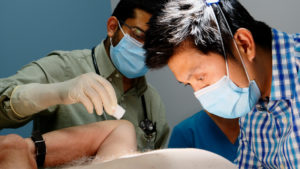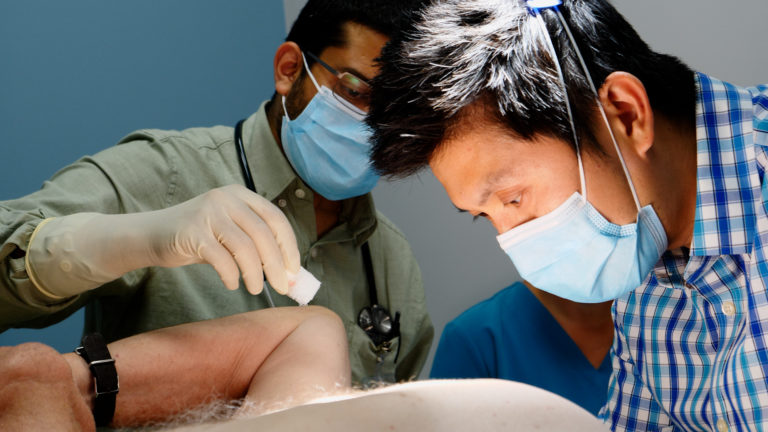 Patient Emily Logan said she really enjoys her care at the clinic.
"I've been working with Dr. Mumert for several years. I like the whole environment here. And now that it's a multidisciplinary clinic, I think that's amazing," Logan added.
Dr. Mumert offers a drop-in clinic every morning where no appointment is necessary, which saves patients having to go to the emergency room.
"If your kid has a sore throat, it really doesn't do you any good if you can't get in for three weeks" Mumert explained.
For senior patients with diabetes or hypertension, an in-house primary care network nurse sees them prior to their appointment with the doctor.
"I will see them for 30 to 40 minutes prior [to seeing their doctor]. We talk about diet, exercise, how their medications are working for them or not working for them," explained Debra Haukedal, chronic disease management nurse.
We wanted that really open model where we are all a team. – Becky Perrin
Beaverlodge Health and Wellness is located in a beautiful, new brick building on the main street in downtown Beaverlodge. It features an open design where physician exam rooms share the hallways with optometrist exam rooms.
All that separates the physiotherapist from the rest of the clinic is a barn door, and there is no door between the pharmacy and the clinic.
"We wanted that really open model where we are all a team," says Perrin.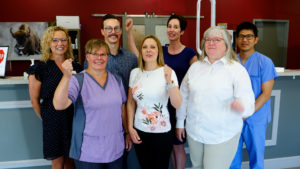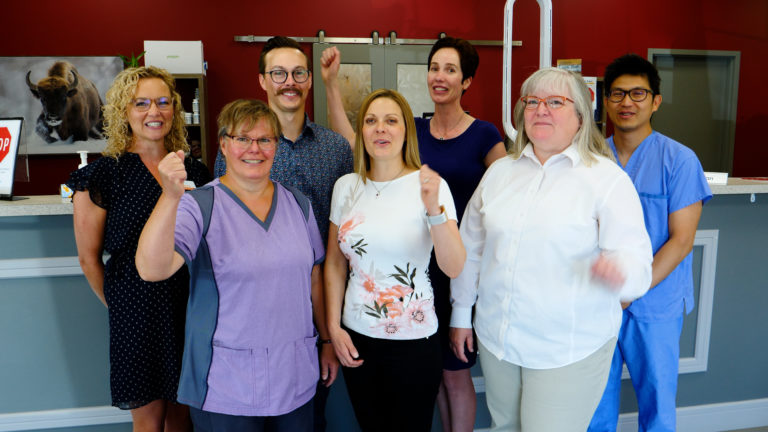 Congratulations to the Beaverlodge Health and Wellness Team, one of the recipients of the 2020 RhPAP Rhapsody Health-care Heroes Award.
"When we heard [that we had received the award], me and Erin were jumping up and down like two little kids," said Isley. "It was just so exciting."
"I feel like we have something so unique and special here, and I know as a team we get that, but to be recognized by the community, it's very big for me," Dr. Clow added.
"I'm grateful."