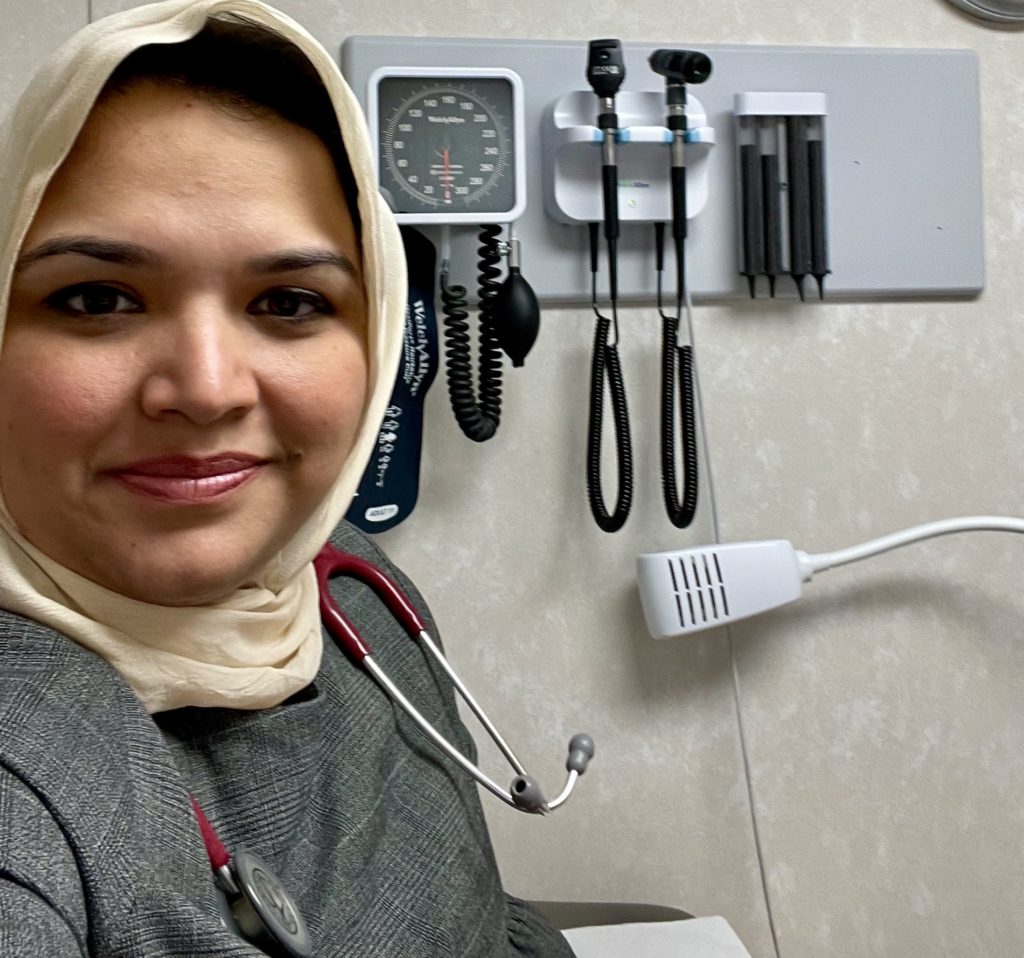 Long before they settled into their new homes in St. Paul, seven physicians with roots around the world started building their own community.
Thanks to technology, and some help from Alberta Health Services' physician resource planner, Gail Hachey, physicians destined for new postings in the northeastern Alberta town were able to connect, share stories, and offer advice on life and careers in the community that they were soon to call home.
As the new physicians were hired over the past few months, Hachey shared their email addresses (with their permission) with the group so they could connect through Zoom, text, and other platforms.
It's the first time Hachey tried this communication approach and it worked well.
"After interviewing and meeting with them, they would ask [about other physicians], and we would tell them other [physicians] are coming. So it was, 'I'm going to connect them all through email and, if they want to connect, they can.'"
It's an idea she may use again if she is working with a new group of physicians coming into one community.
Dr. Lakshmi Balakrishnan, "Dr. Bala" as she's known to her patients, was the first of the new group to arrive last February.
The surgeon, who was born in England and emigrated to Nipawin, Sask., found the transition easy with the help of her new colleagues.
"Everyone made me feel very welcome and very supported.… Then, when more of us came through, it was nice, because I felt like I had a little bit of a foothold, so I could hopefully be helpful [to the others]," she said during an interview over the holiday break.
"We would get updates through email of who was coming. It's a small hospital, so when people were coming through to tour, we tried to meet at a social distance to put faces to names."
Dr. Bala's neighbour, Dr. Umarah Farrukh, started three months ago in St. Paul. She moved to the community midway through 2021 while she completed her practice ready assessment in Bonnyville. These assessments are a requirement for any internationally trained doctors before they can practise in Alberta.
"She moved here in the summer, so we got a chance to … connect outside of the hospital before she started," said Dr. Bala.
Dr. Farrukh enjoys the small-town lifestyle after growing up in Karachi, the largest city in Pakistan.
"I was always exhausted by the traffic [and] being on roads for hours … I never enjoyed that part," she said, noting that even time spent working in Toronto involved long hours on the road.
Now, when she's working an emergency shift, she can easily pop over to see her kids at daycare and be back to the hospital in five minutes.
She is relieved to raise her family in a friendly, safe community.
"We have an amazing neighbourhood. Everybody knows everybody. The kids are out playing with the neighbours, riding bikes in the summer…. Even if I'm doing some work, I know people are out there [looking after them]."
Dr. Farrukh sees her experience in St. Paul as an opportunity to balance her family practice, low-risk obstetrical work, and emergency shifts with her home life.
The holidays were busy as she volunteered for many shifts to relieve her colleagues who have been working hard over the past few months.
Come spring, Dr. Farrukh plans to resume a good work/life balance. One strategy she uses is to schedule a shorter day following a longer shift.
Dr. Farrukh's husband is also an emergency physician who has practised in Britain and Pakistan and is currently working on obtaining his Canadian licence now that Dr. Farrukh has established her practice.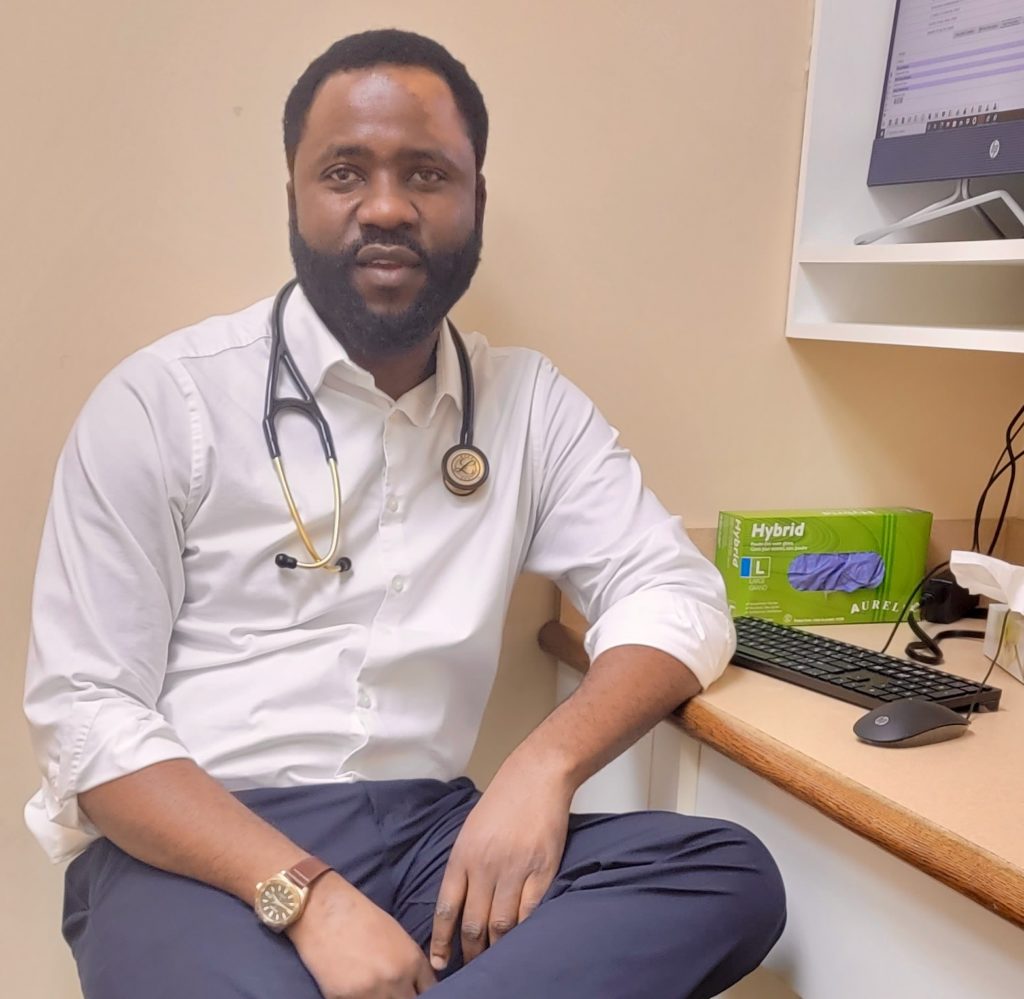 New colleague Dr. Tesh Oteghekpen can't wait to show off his new community to his family when they arrive in February. His wife is also a family physician who hopes to eventually practise in Canada. They have three young children.
The Nigerian-born physician previously spent time in Calgary working with the homeless population, helping them with their challenges, but knew his heart was in rural medicine.
"Because I grew up in a small town, that's what made me [who I am] today. You know that saying, 'it takes a village to raise a child.'
"I'm really grateful for this opportunity to come here," Dr. Oteghekpen said as he made time for a phone interview on his second day working in St. Paul.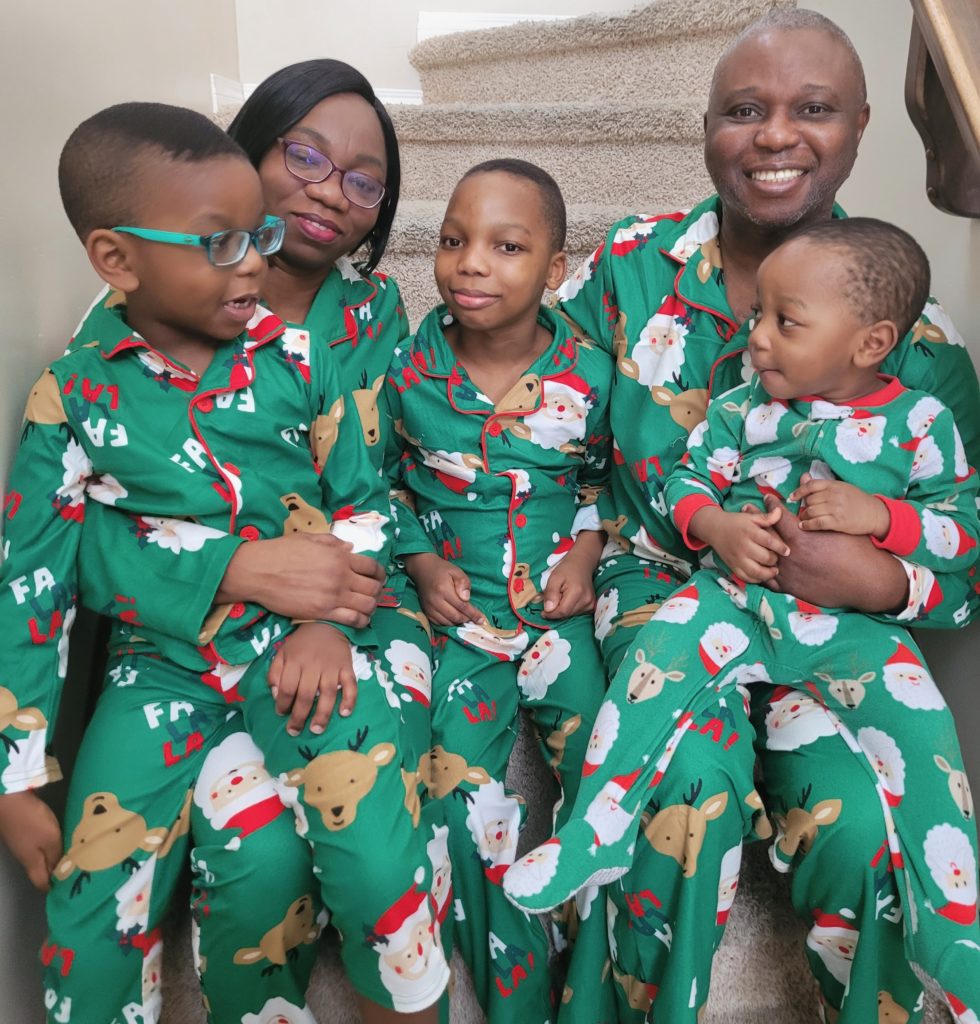 Two other family physicians will also join the St. Paul group shortly.
Family physicians Serena and Ehizojie Obaitua, who spent many years practising in rural Nigeria, just finished their family medicine assessments in Two Hills and Bonnyville respectively. Dr. Ehi, as he is fondly called, is now pursuing his assessment for his Enhanced Surgical C-Section/Low Risk Obstetrics assessment. The couple has three young boys.
"We feel like we're going to work together as a family," said Serena, noting she's already connected with some of her St. Paul colleagues in person and has built good rapport with them.
"We are all coming in around the same time to help the community and address the physician shortage, while building our homes right here in St. Paul."