Maureen Miller can't believe her community's good fortune.
St. Paul's mayor is excited about the fact that seven new physicians have recently settled or will soon be opening practices in the northeastern Alberta community.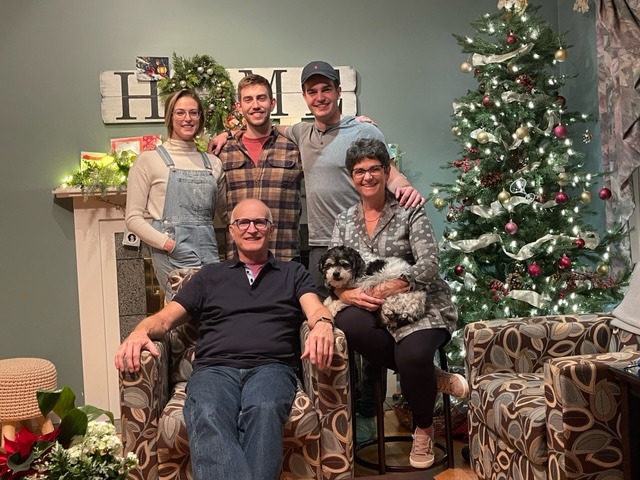 "I have to first of all acknowledge that the [physicians have] all chosen St. Paul—that is truly a gift to us," said Miller, who was part of a physician attraction and retention committee that showcased St. Paul as a great place to raise a family and practice medicine.
"I just lucked out. [They] are truly amazing physicians."
Just over a year ago, the community two hours northeast of Edmonton was down physicians following the departure of five long-term doctors over a 90-day period for a variety of personal reasons.
"What this [situation has shown] is … how vulnerable [communities] could all be at a moment's notice. Never be complacent," the mayor recommended.
Miller said the community's seven-member physician attraction and retention committee viewed the situation as an opportunity and used it to the advantage of the physicians who were coming.
Working with Alberta Health Services, which contracts the physicians, and their physician resource planner, Gail Hachey, the group set out to enhance the physician team that remained in St. Paul and prove to them and other doctors that the community was an excellent place to practice.
"We were able to redefine the needs of the community and strategically went looking for what now was the new need for the community," explained Miller, who is chairperson of the committee.
Finding a surgeon was top on the list of priorities, along with adding two anesthetists to the team. With those roles filled, Miller said they now plan to find a psychiatrist to help address mental health needs in the region.
Simply bringing physicians to the community wasn't good enough for Miller and her fellow community members.
"We were able to redefine the needs of the community and strategically went looking for what now was the new need for the community."
-Maureen Miller, St. Paul Mayor and chairperson of the community's physician attraction and retention committee.
They wanted the doctors and their young families to embrace St. Paul and choose it for their long-term home.
"That was where our conversation started [with physicians.] 'What do you like about medicine? … How do you see your practice in five years?'" she added.
Miller, herself, had experience settling in a rural area. The dental assistant moved to St. Paul in 1988 after living in urban centres such as Ottawa and Calgary to work in a dental practice with her now husband.
Miller said her family's experience is proof that St. Paul is a welcoming place to raise a family.
"I knew what it was like to be a spouse in a [health] profession. I knew what it was like to break into a community…. I was shocked [that we were] able to have an amazing balance of lifestyle with family life and work," said the former school board chairperson and two-term mayor.
"I was able to give a true [opinion] of my experience in the community. I love the community, [otherwise] I wouldn't be committing the time that I do."
Many people stepped up to make the physicians' move to St. Paul possible, including the area's school board superintendent, who took time to address families' education questions.
Nearby communities also offered to provide clinical opportunities for some of the physicians to complete their practice ready assessments, a requirement for any internationally trained doctors before they can practise in Alberta.
Miller hopes it won't be long before all the doctors, their spouses, and children will be content in their new home.
"I would like to believe in a year from now that … everybody is settled into the community and doing what they love to do."