Having grown up in Regina, Saskatchewan, Oluwasoore Fasunwon (Soore) always felt that the city of Edmonton was too big and noisy for her.  
A recent graduate of the University of Alberta's Faculty of Nursing, Soore sought out something smaller when looking for a place to live and work. She was interested in working rurally from the beginning of her schooling and always knew that she wanted to be somewhere smaller; she just wasn't sure where. Soore always thought that she would head back home to Regina, but the opportunity that presented itself in Fairview, five-and-a-half hours north of Edmonton, was one that she felt she could not miss.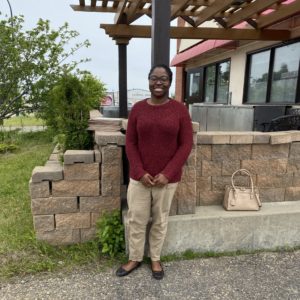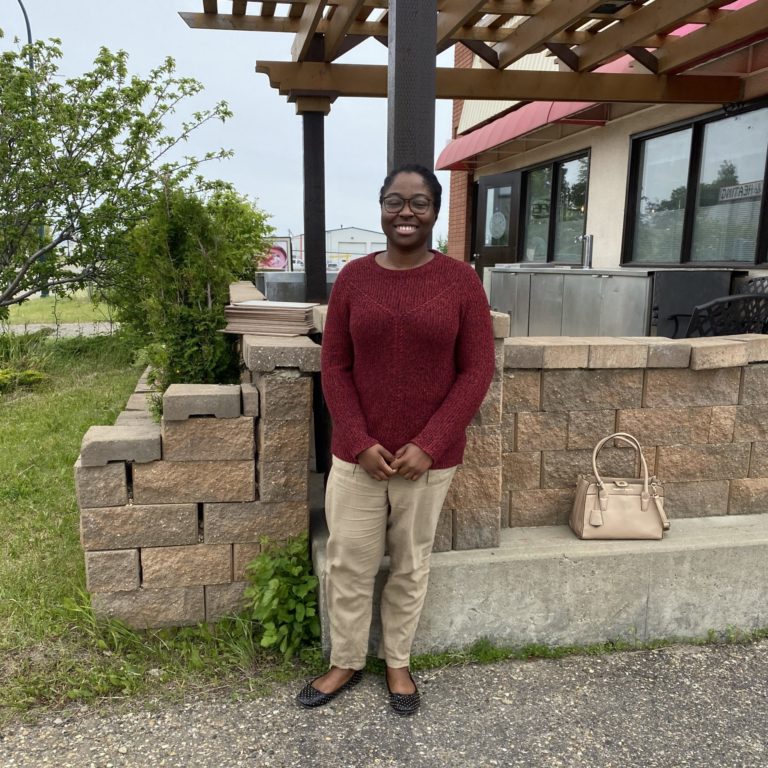 Soore was one of the nursing students who had the opportunity to participate in a couple of RhPAP's Let's Go Rural post-secondary experiences last year—one in Tofield in April and the other further north in Fairview last August. She found Fairview to be a welcoming community with a sense of family at its core. Upon graduation she packed up her belongings and moved to the small rural community to start her career in the long-term care facility.  
"I liked how welcoming it was, and I could see the sense of family with the community and with the staff," said Fasunwon. 
Soore saw the Let's Go Rural Events as opportunities to try something new and explore rural Alberta  in a non-stressful and educational way.  
She added the skills weekend is a good way to see if working in rural Alberta is this really what you want to do. As Soore explains, if you decide that rural is not for you after attending, then at least you tried it.  
When asked about her favourite part of the weekend, her response was: "I liked that we had fun."  
"For me, that weekend was a very nice getaway from school, and I was learning so much more because it was fun and not stressful," Fasunwon added. 
I liked how welcoming it was, and I could see the sense of family with the community and with the staff. –Soore Fasunwon
As a new graduate, Soore is enjoying her rural life in Fairview. Her job allows her to challenge her knowledge and continue learning in an environment that is less stressful and demanding.  
Now that Soore is settled in, she looks forward to learning more about the area and the hidden gems that only the locals know about. She is also looking for ways to meet more of her neighbours and get better connected to the community.  
What does Fasunwon want  students considering a career in rural to know? 
"Be open. Be very open to learn and try new things. It is very easy to get caught up in trying to follow what everyone else is doing… You have to be open and see what is out there. Nursing is such a broad field that you are selling yourself short if you don't try different things."  
–Holly Handfield