Cold Lake will soon be home to a physician recruited through the Rural Education Supplement and Integrated Doctor Experience (RESIDE) Program.
Dr. Sarah Le Roux, a graduate of the University of Alberta Faculty of Medicine and Dentistry, will be commencing practice in Cold Lake in January 2023.
RhPAP's RESIDE Program was developed to address challenges in patient access to physicians and health services in rural and remote areas of the province by supporting new-in-practice family physicians to explore living and working in rural Alberta.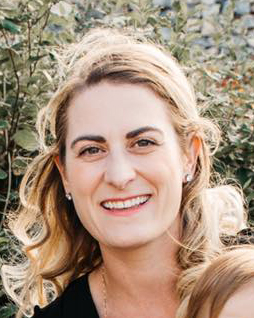 Dr. Le Roux says the RESIDE Program was a major factor in her family's decision to go to Cold Lake.
"We definitely picked Cold Lake because it has so much to offer our family in terms of outdoor activities to do. And as a doctor who's been drawn to rural medicine, it made sense to apply for the RhPAP RESIDE Program as I know we will be well supported in our transition to a new community."
According to Cold Lake Hearts for Healthcare president, Kim Coosemans, and vice president, Jennifer Cory, the recruitment of a physician to Cold Lake through the RESIDE Program will help ensure the community's residents have timely access to health care close to home.
"Hearts for Healthcare is excited about the addition of a new doctor to the community and the support of RhPAP towards recruitment efforts for Cold Lake. This combined effort will provide over 1,000 residents of Cold Lake the opportunity to obtain a family doctor.  Hearts for Healthcare will continue to support new physicians locating to Cold Lake with their recruitment and retention program."
Emeka Ekwosimba, RESIDE Program Director, says that RhPAP received many inquiries during the initial application period from both resident physicians and practising physicians.
In addition to Dr. Le Roux, other applicants to the RESIDE Program have been introduced to practice opportunities within rural Alberta.
"We have heard from several resident physicians and medical students nearing the completion of their degree programs who are interested in applying to RESIDE over the next couple of years, and we also heard from many rural Albertans who expressed an interest in having their communities participate in the program."
Ekwosimba said that RhPAP has worked with stakeholders to review and modify the program ahead of the next application intake. Please see attached backgrounder for details.
Media Contacts:

Emeka Ekwosimba
RESIDE Program Director, RhPAP
Phone: 780-885-2493
emeka.ekwosimba@rhpap.ca

Kari Leiper
Executive Director, Hearts for Healthcare
Phone: 780-812-1312
coordinator@heartsforhealthcare.ca
Backgrounder
The Rural Educational Supplement and Integrated Doctor Experience (RESIDE) Program was launched on February 1, 2022.
Close to 20 applications and numerous inquiries were received from prospective candidates and practising physicians prior to the March 31 deadline, the majority of whom were International Medical Graduates who are currently ineligible to practise in Canada.
In preparation for a renewed launch this month, stakeholders including Alberta resident physicians, Alberta Health, Alberta Health Services, and the Alberta Medical Association have reviewed the program, and have identified opportunities for improvement.
Some of the changes to program eligibility and process include the following:
Expanding the eligibility criteria to include family medicine physicians who completed their residency in Canada within the last five years,
Expanding the list of communities eligible for the RESIDE,
A continuous application process to allow for flexibility, and
Flexible return-of-service terms with the option of two- and three- years return of service for successful applicants,
With rural physicians being in high demand across the country, several provinces have established similar incentive programs to recruit rural physicians. The RESIDE program will continue to prioritize community fit, orientation, and integration as key program elements for supporting physicians to choose and to stay in rural Alberta.
The RESIDE program is now accepting applications from eligible physicians. For information on the application and selection process visit https://rhpap.ca/reside.
Please visit https://rhpap.ca/residecommunities to access a list of RESIDE eligible communities.
Media Contacts:

Emeka Ekwosimba
RESIDE Program Director, RhPAP
Phone: 780-885-2493
emeka.ekwosimba@rhpap.ca

Jonathan Koch
Director, Marketing and Communications, RhPAP
Phone: 587-796-0445
jonathan.koch@rhpap.ca
Tagged In