The World Health Organization proclaimed 2020 as Year of the Nurse and the Midwife—a tribute to front-line caregivers in health care. The year was chosen to coincide with the 200th anniversary of English nursing pioneer Florence Nightingale's birth to bring attention to this valued profession. 
This week, Rural Health Beat discussed how midwives offer pregnant women another option for obstetrics care in rural Alberta. We also talk to a physician about how midwives at a Southern Alberta maternity clinic have enriched both her own labour and delivery experience and her practice.
---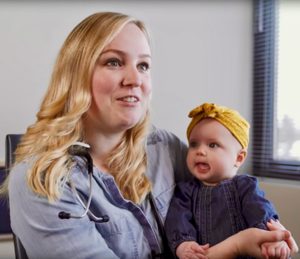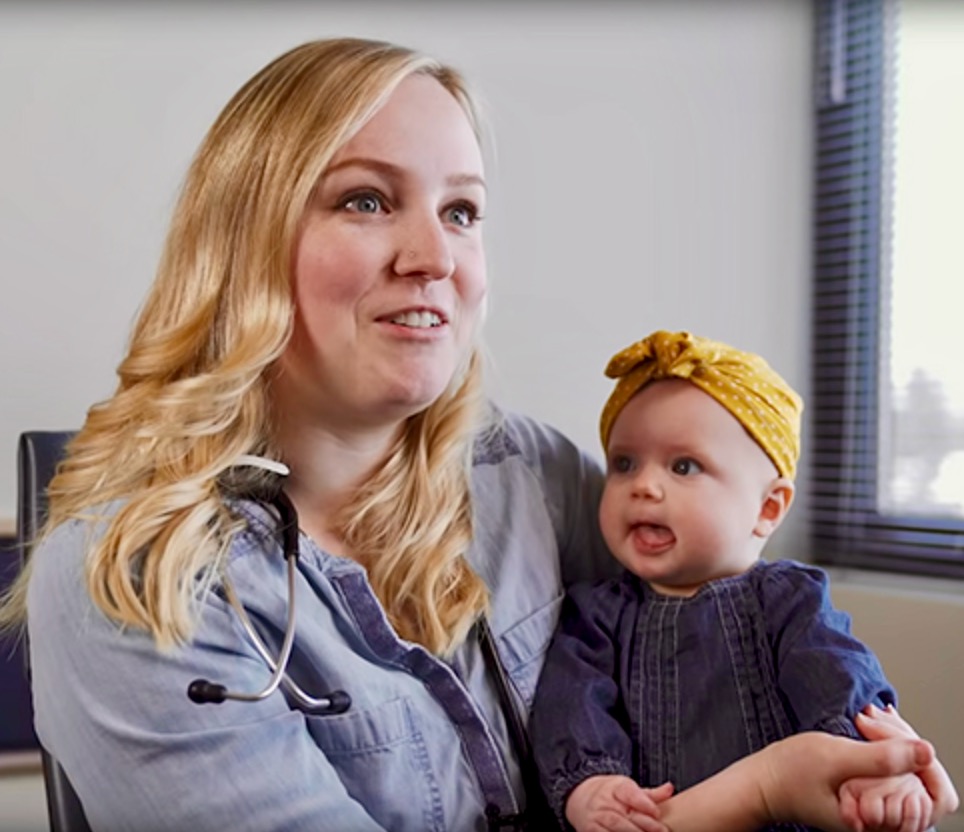 Dr. Kelli Taylor has so much faith in her midwife colleagues, she wanted them to oversee her daughter's birth during the height of the pandemic.
"It says a lot about your colleagues when you trust them enough to deliver your own babies," said Dr. Taylor, who is president of the maternity clinic, which operates out of the High River General Hospital. 
Midwives Kathleen Miller-Jobson and Marie Wilkinson both work alongside Dr. Taylor at the High River Maternity in the community of High River, about 50 km south of Calgary.
The midwife duo helped welcome Dr. Taylor's daughter, Rylee, into the world through a pool birth—the third such birth for Dr. Taylor. Her older children Owen and Zoë, were also delivered by Wilkinson.
"It says a lot about your colleagues when you trust them enough to deliver your own babies." – Dr. Kelli Taylor
The mom of three has since been certified to oversee water births and knew that was the route she wanted to take with the birth of her own children.
"I opted for water births, because I found the warm water to be very helpful with managing labour pain. It helps the body to relax and also makes position changes much easier," Taylor explained. "Changing position in labour is very important for helping baby move through the pelvis. It also allows a gentle transition for baby since they are born from the amniotic sac right into warm water.
"Giving women a wide variety of options for pain management in labour is one of the great assets of our group."
Dr. Taylor has worked out of the low-risk maternity clinic since 2016 after working in the facility as a medical student in 2012.
"I just loved it here," said Dr. Taylor. "I knew I needed to come back and continue working with this amazing group."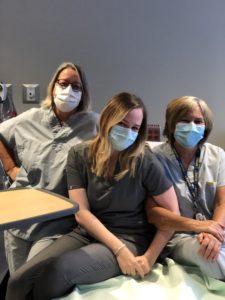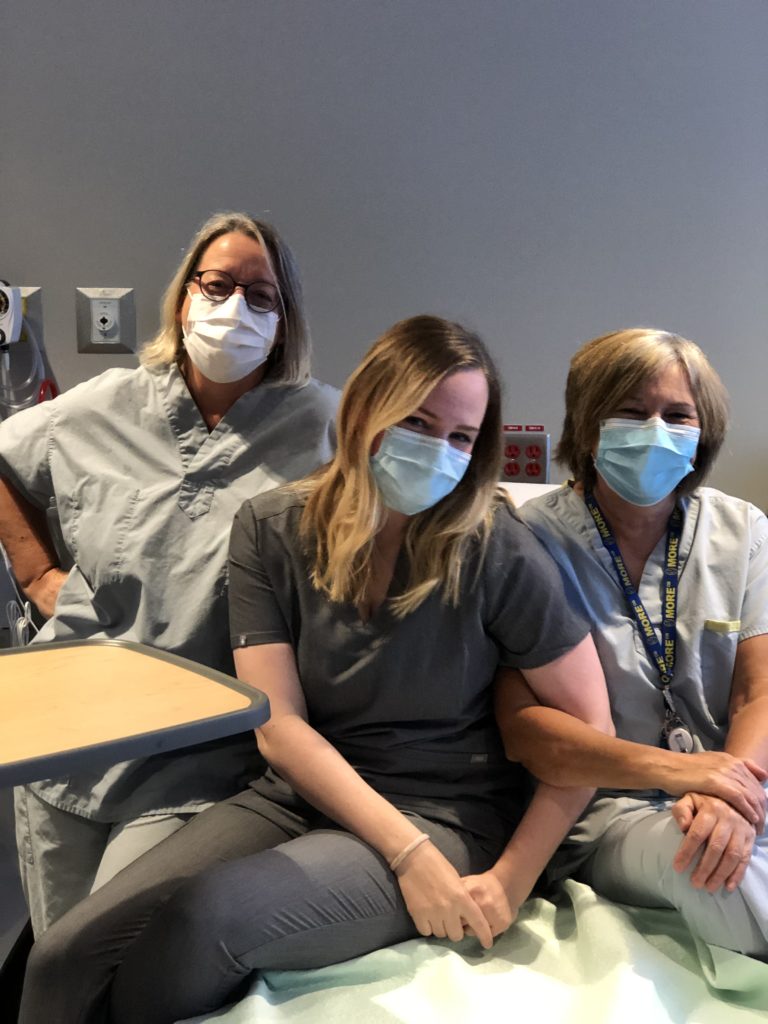 The maternity clinic is an unusual model that has the 14-member team of midwives and family physicians collaborating and sharing on-call duties—each team member covers a minimum of one 24-hour shift per month.
"We are a group of like-minded providers who recognize and respect the varying perspectives that each member's role brings value to the group," she added. "The midwives help remind us physicians that birth is an incredibly special process that can be very empowering and healing for women and their families. The midwives help us recognize that the health of patients is more than just medical or biological health."
"They do a stellar job of teaching by example and remind me that we cannot forget about whole-body health, or what we like to call the bio[logy], psych[ology], social, and spiritual aspects of wellbeing."
—Lorena Franchuk 
Did you enjoy this article?
Subscribe to the Rural Health Beat to get an article about positive developments in rural health delivered to your inbox each week.
Tagged In