RhPAP

 U

 i

s 

a new online resource for information on rural health in Alberta

 

created by the Rural Health Professions Action Plan

.
The first pillar under RhPAP U is "Rural Population Health". As a field of study, population health aims to improve the health of entire populations and communities, and to reduce health inequities among population groups. In order to reach this goal, population health looks at the broad range of factors and conditions that have a strong influence on our health.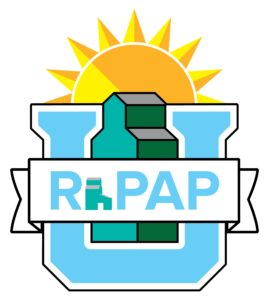 These factors are called Social Determinants of Health. They include the social environment (such as income, education, employment, social support, and culture), the physical environment (such as community infrastructure, housing, clean air and water), health care, genetics, and individual behaviour.
The Rural Population Health pillar highlights the influence that living rurally can have on health. Specifically, this section:
explores how the social determinants of health play out in the rural context

provides data on the health of rural Albertans

highlights rural population groups that might be at risk for poorer health
This section further focuses on two populations that are important to consider for rural communities: Seniors and Indigenous peoples.
Seniors make up a growing proportion of the population in rural communities. The percentage of seniors in Alberta is expected to

 increase to 20% by 2046

, and even higher in some rural communities. As rural communities age,

infrastructure and services need to evolve so seniors can stay active, healthy, and engaged in their communities. The Seniors Health section highlights some of the challenges that seniors living rurally experience, and strategies to help seniors age well

in rural communities.
Alberta is home to the third largest Indigenous population in Canada. According to the 2016 census, 6.5% of the population identifies as Indigenous, and  

Indigenous youth are the fastest growing population in Alberta

. The majority of Indigenous peoples in Alberta live in smaller population centres and rural settings. It is critical to support the unique health needs of Indigenous peoples and to create culturally safe health care. 
The Rural Population Health pillar builds the foundation for a broad understanding of rural health and highlights important opportunities for action. We encourage you to explore the Population Health pillar as well as the rest of RhPAP U and to send us your feedback!