Dr. Gavin Parker's introduction to RhPAP came very early in his medical career.
The Winnipeg native was studying medicine at the University of Alberta when he attended an RPAP (now RhPAP) skills event in Hinton. Skills events provide students training in numerous health-care disciplines with the opportunity to receive instruction in medical skills from rural health professionals while experiencing life in small-town, rural Alberta.
A chance meeting with a doctor in denim jeans who was returning from a routine lunch-hour walk with his dog, made Dr. Parker realize there was a more balanced lifestyle to be enjoyed as a rural practitioner.
"I had never seen a doctor in blue jeans," he said. "[And] I had never seen a doctor who could so easily leave the hospital during a regular work day having only trained in the urban centres. So, that impressed me."
With every rural rotation he participated in during his medical school clerkship, his desire to practise rural medicine grew stronger. Upon graduating from medical school, Dr. Parker entered the RhPAP-sponsored Alberta Rural Family Medicine Residency Program, which solidified his decision to practise in rural Alberta.
"Every time I would do a surgery, or obstetrics, or internal medicine, or a psychiatry rotation, I didn't want to stop doing any of that," said Dr. Parker.
After completing his residency at the University of Calgary, Dr. Parker pursued a practice in Pincher Creek. He has now served as a local family physician in The Associate Clinic within the Pincher Creek Health Centre for over ten years.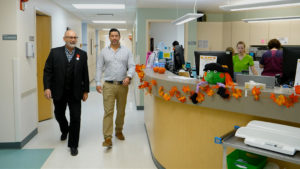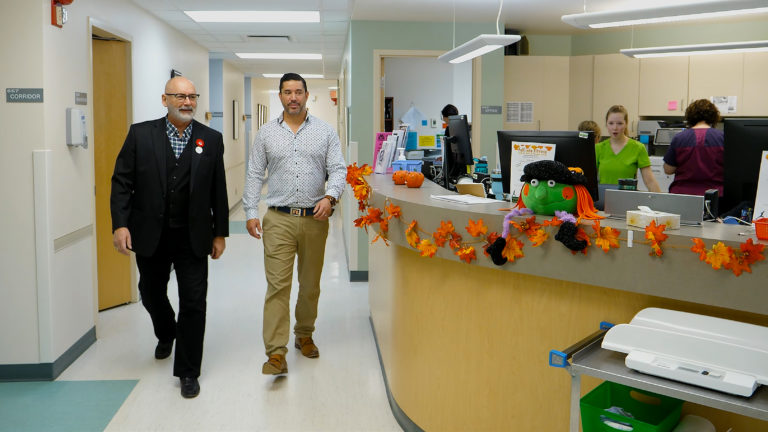 One of the things Dr. Parker loves about being a rural physician is the diversity of skills he and his colleagues are able to use on a daily basis in a rural setting.
"We love it here."
"[Rural medical practice is] something that lets you keep all your skills sharp," said the general physician. "Patients are very well cared for in the community, and you really feel like it's easy to take ownership over the role of helping people with their health care."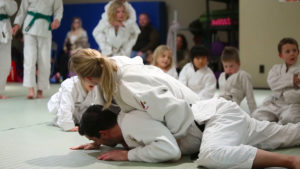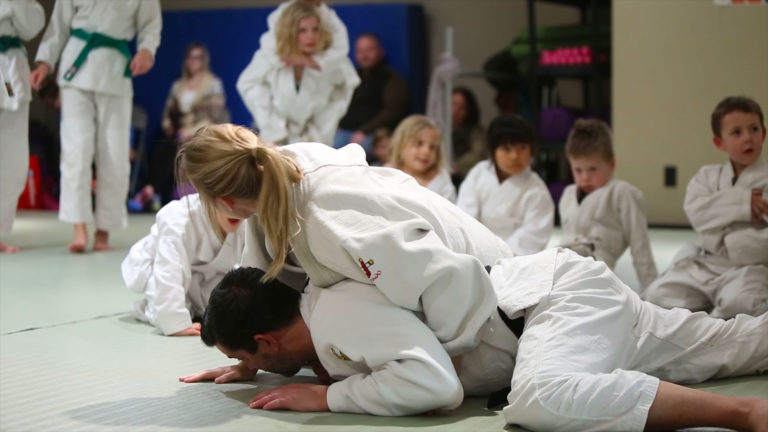 Dr. Parker and his wife, Jennifer, an elementary school teacher, are very active within Pincher Creek. In addition to raising their three children, they involve the whole family in the Barracuda Judo Club, where Dr. Parker and Jennifer are instructors.
"We love it here," he said.
The Parkers also love the great outdoors, another reason why Pincher Creek appeals to them.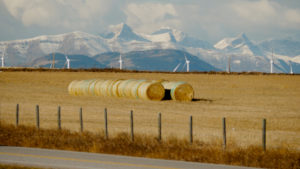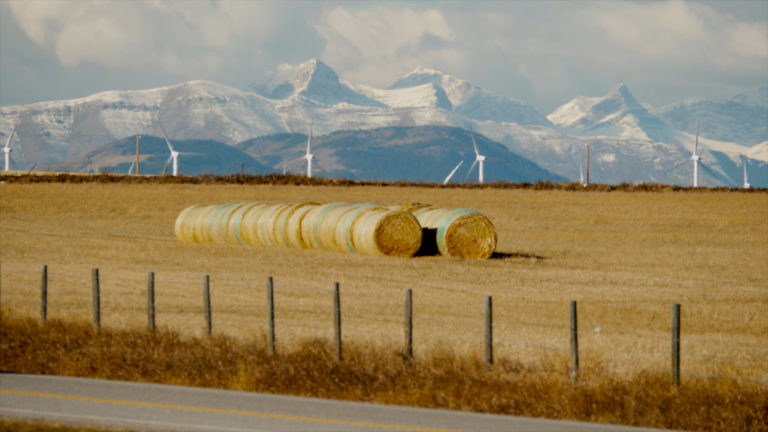 "We have a lot of really awesome things near us," said Dr. Parker. He notes that Waterton Lakes National Park, Head-Smashed-In Buffalo Jump, Frank Slide, the United States, Lethbridge, and Calgary are within two hours.
"I have always felt a connection and a love for the organization. It was RhPAP that saved me from a career in the city, I always joke." Dr. Gavin Parker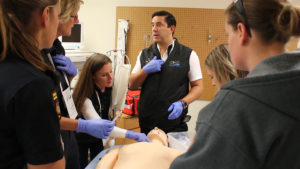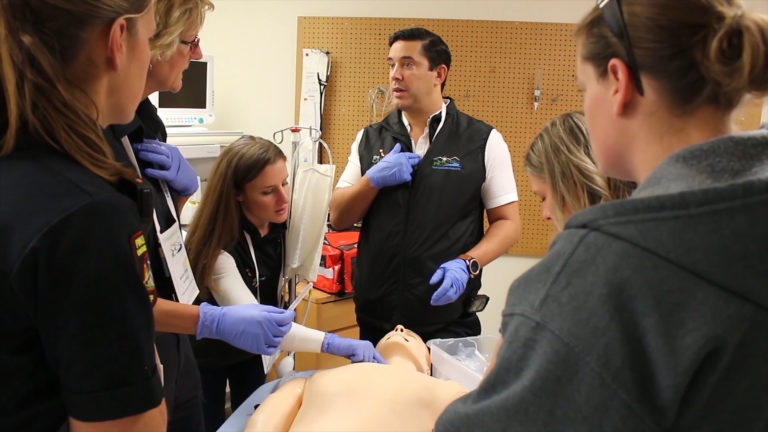 Dr. Parker is grateful for the support he has received from RhPAP to upgrade his skills and meet the medical needs of his community. He also enjoys giving back as a member of the RhPAP Board of Directors.
"I have always felt a connection and a love for the organization," said Dr. Parker. "It was RhPAP that saved me from a career in the city, I always joke."
He is also happy to open the door to rural opportunities for incoming medical professionals whenever he can.
"We feel blessed to be part of this community and to give back as much [as we can]," said Dr. Parker. "I guess at the end of it, if people felt that I gave more than I took, then I think I'd be happy with that."
Tagged In