How did a wiener roast, bull riding, and home-made cinnamon buns contribute to the hiring of a nurse in Tofield? 
They were all part of an RhPAP-sponsored Skills Weekend organized by the communities of Tofield, Ryley, and Beaver County to introduce nearly 40 medical and nursing students to area amenities and give them a taste of rural life.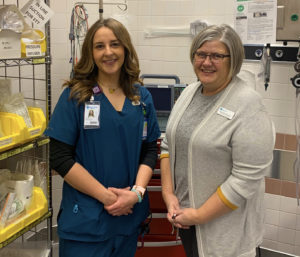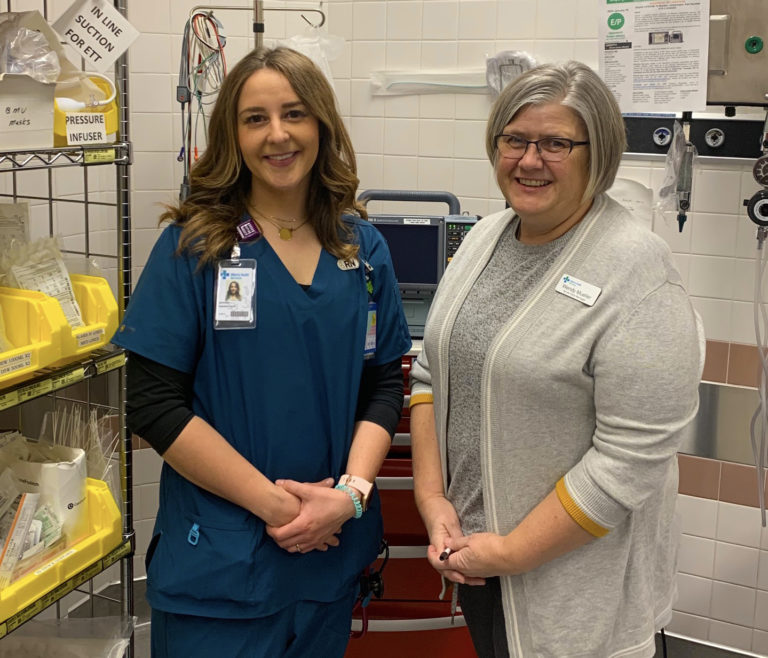 "They really rolled out the red carpet and showcased Tofield [and the surrounding area]," said Jennifer Voegtlin, who attended the two-day session. 
The Rural Health Skills Weekend made me choose Tofield – Jennifer Voegtlin
A few months after participating in the skills event, Voegtlin was hired as a registered nurse (RN) for the Tofield Health Centre. The health centre, located about 50 minutes southeast of Edmonton, is home to a 24/7 emergency department, 16 inpatient beds, and 50 long-term care beds, as well as several community services. 
While she lives in nearby Camrose County, she had never been on the acute side of the facility until the event; the weekend made the new nurse realize the Tofield hospital and community was a good place to start her career in rural health care. 
"The Rural Health Skills Weekend made me choose Tofield," explained Voegtlin. 
Learning opportunities and community exposure 
The Skills Weekend was filled with many learning opportunities for both future nurses and physicians to practise suturing, intraosseous infusions, casting, airway management, and more in a rural setting. 
A portion of the weekend was also devoted to highlighting the surrounding area, according to Mel Henriksen, Alberta Health Services area manager for Acute Care Services for Tofield, Daysland, Hardisty, and Viking Health Centres. 
Participants toured Beaverhill Bird Observatory, whittled their own sticks to roast wieners, took part in a paint ball game, attended Bull Bash—an annual Tofield rodeo event—and mingled with community leaders. 
Area health-care volunteers donated their time to lead the various stations at the hospital, while community members stepped up to make meals, open their homes for billeting, and create a welcoming atmosphere for the medical students, added Cyndy Heslin, Village of Ryley deputy mayor, and a member of the Community Attraction and Retention Committee (CARC).  
It's always good to hire new grads where you can support them, as they bring a fresh approach to the environment. – Mel Henriksen
Henriksen said members of the local hosting group, comprised of the Tofield and Area Health Services Foundation and Community Attraction and Retention Committee, knew there was no guarantee anyone would be hired after the weekend, but are happy to have Voegtlin as part of their health-care facility. 
"[Her hiring] kind of validates the work we did as being meaningful," Henriksen explained, noting Voegtlin could have opted for a position with several other facilities within an hour radius of her home base. 
 "We're lucky she chose us. She really is digging in and working hard to be part of the team," said Henriksen. "It's always good to hire new grads where you can support them, as they bring a fresh approach to the environment." 
Fresh approach to team 
"As a new nurse, you have the opportunity to learn emergency nursing as well," added Voegtlin, noting she thrives on the challenges a rural hospital brings. "The patient population is so diverse, and that is what is so interesting about rural nursing." 
In a recent two-week period, the RN dealt with patients requiring cardiac, orthopedic, sepsis, mental health, pediatric, and elderly care.  
"That's the wonder of rural nursing…you have to be a Jack of all trades." 
 – Lorena Franchuk