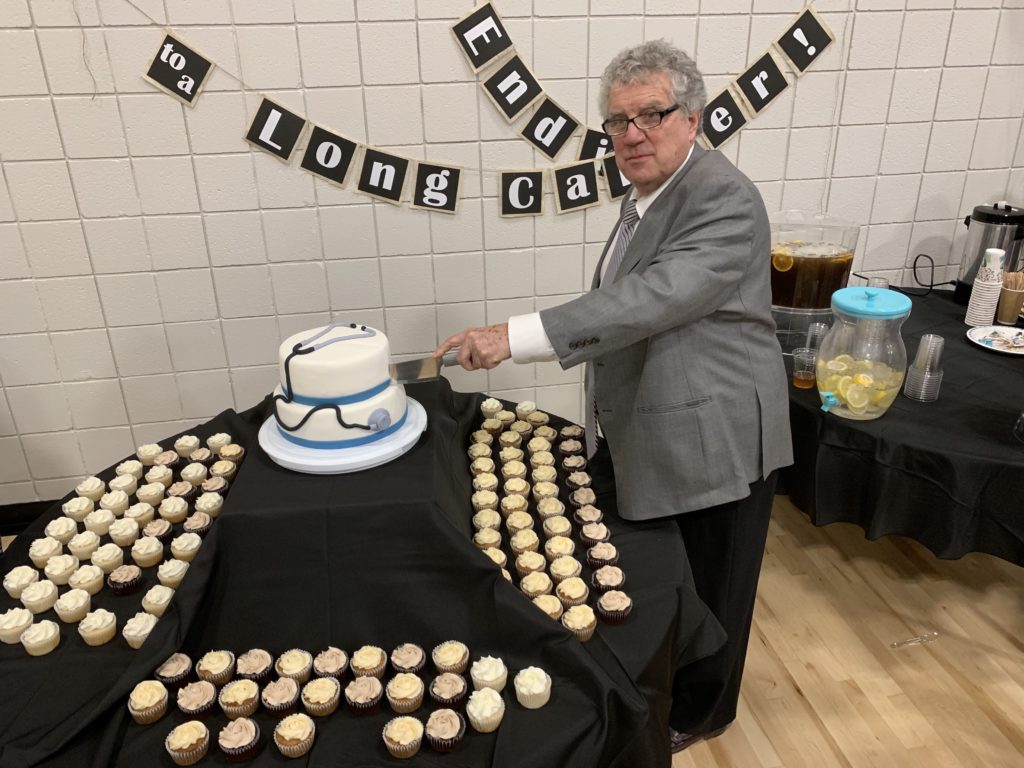 I had the pleasure of joining the Central Peace A & R Committee in celebrating the retirement of Dr. Tom Phillips in Spirit River this past Saturday.   After 47 years working as a physician in Spirit River, "Dr. Tom" has decided to hang up his stethoscope, and enjoy some time to pursue other interests.  Over 400 community members came out to show their appreciation and join in the celebration.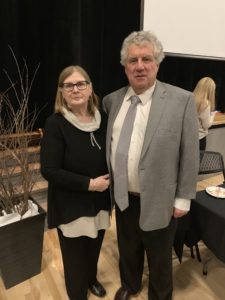 After graduating from medical school in 1971, Dr. Phillips was courted by two local Spirit River physicians, who invited Dr. Phillips, and his wife Lynne, to come to Spirit River to visit the area and consider relocating there.  It was the friendly and warm personal welcome by the local practicing physicians and community members that lead them to call Spirit River home.  Dr. Phillips acknowledged that a big factor in them staying so long was that his wife Lynne also fit well into the community of Spirit River getting involved in several local activities and groups. This community involvement is an important factor in physicians staying in communities and it was important to him that Lynne was happy and fulfilled in Spirit River too.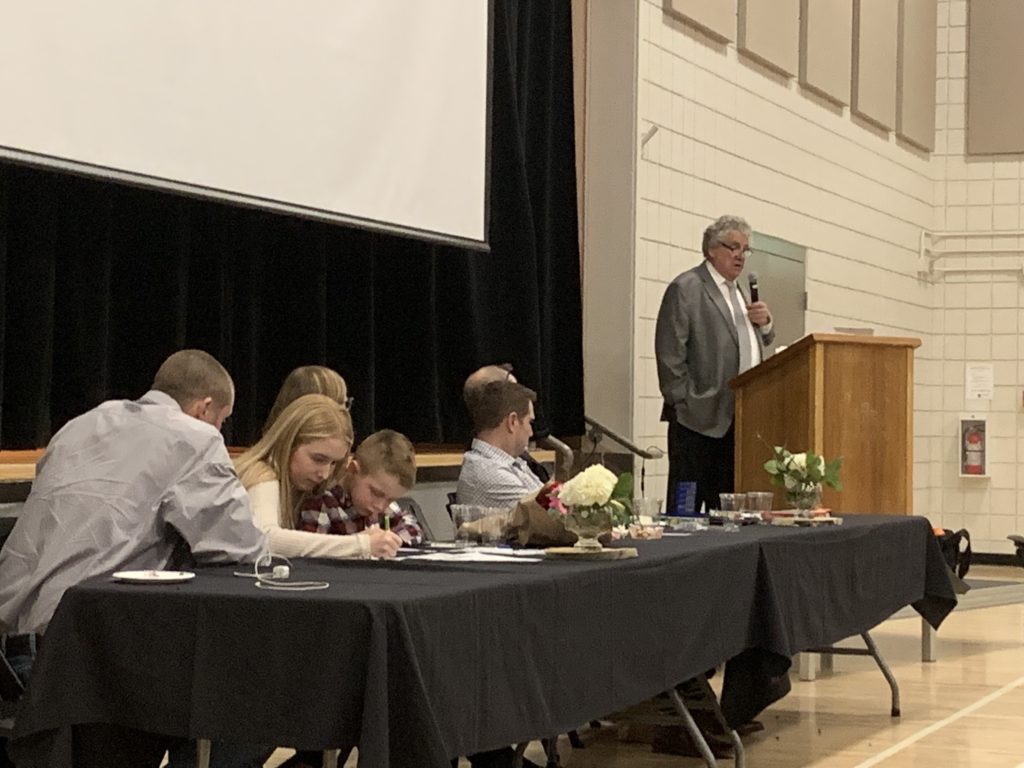 Throughout the evening many heartfelt personal and professional stories were shared that highlighted many great moments in Dr. Phillip's personal life and career.  It was apparent that he has touched the hearts and lives of many who reside in the area, and he will truly be missed.
Dr. Phillips expressed his gratitude to all in attendance and said that he is looking forward to what comes next for him saying, "If it's not now, when? If it's not me, who?"
Whether it be painting, hiking, exploring the outdoors, spending time with his grandchildren, or simply taking a few moments for himself, his next adventure in retirement has been well earned.
The entire evening was indeed "a sweet ending to a long career."
Tagged In