It was the beginning of the end for about 40 nursing and medicine students visiting Fairview, Alberta last August.
That is the beginning of Fairview's exciting festival celebrating the end of summer, appropriately named Summer's End Festival, and the best weekend of the year to be in the heart of Alberta's Peace Country.
The students were in this agricultural hub of about 3,700 people for an RhPAP-sponsored Skills Weekend as guests of the Fairview Health Professional Enhancement Committee.
110 Street, the main street through the town, is closed during the festival to make room for an antique car show, bouncy castles, games, entertainment, food booths, beer gardens, and an evening street dance.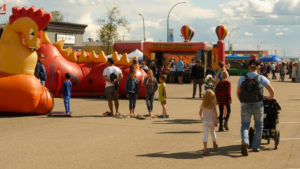 On Saturday, during a full morning of learning new skills including suturing, intubation, and ultrasound at the Fairview Health Complex, participants took a break to walk a block over to catch the Summer's End Festival Parade, kicking off a full day of fun-filled activities.
[The Skills Weekend] was beyond anything that I expected. – Nancy Liu, fourth year nursing student
For many of the students, this weekend is their first experience in rural Alberta.
Nancy Liu, who is in first-year medicine at the University of Alberta, is originally from Toronto, where she says people keep to themselves when walking down the street.
"But in Fairview, people walk up to you and say 'hey, you're not from here, are you?'", says Liu. "[It's] very easy to make conversation. They're so approachable, and so open, and so kind. It's just so warm and welcoming."
That night at the street dance, Liu says two of the band members took the time to teach her how to two-step.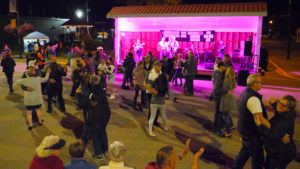 Ashleigh Malarczuk, who was teaching IV starts at the skills event, is also originally from Ontario.
"I… am from just east of Toronto," explains Malarczuk, a clinical nurse educator in the Peace Region. "ended up here by accident and I had no idea this part of the country even existed."
She has now been working in the Peace Region for 11 years.
Malarczuk adds: "I thought I'd come out for two years to a rural area where I could deliver babies, work in emergency, do some palliative care, do some surgery, and, then, go back and have an idea what I wanted to do with my life. And what I decided was that I'd like to stay here."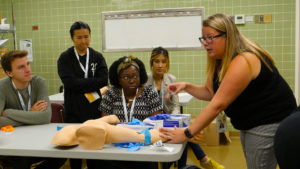 Brian Keppol, who grew up in Los Angeles and became a paramedic there, taught immobilization during the skills sessions.
"When I worked in California, our calls were maybe ten minutes at the most," says Keppol, now a primary care paramedic in Worsley, Alberta, about an hour northwest of Fairview.
In the Fairview area, calls are usually much longer. It gives a paramedic more time to treat and get to know a patient.
"I will actually see a lot of my former patients around town," adds Keppol. "It's nice to get that feedback [from former patients] to know the impact that you made."
Now, [after this event,] I'm set that I will be working rural for sure, –  Claudene Grey, fourth year nursing student
After the skills sessions ended, students ventured a short distance southwest of Fairview for a dinner hosted in their honour by the local community. During dinner, local health professionals shared their passion for living and practising here.
"Family medicine is an awesome career because you get [to treat patients from] cradle to grave," Dr. Bob Irvine, a Fairview family physician, told the crowd. "Rural family medicine is even better."
On Sunday morning, students were treated to pancakes and scrambled eggs. It was a good opportunity to fuel-up for a tour of historic Dunvegan Provincial Park, 25 kilometres south of Fairview. For this tour, students were taken to the interpretive centre aboard horse-drawn wagons.
On the way to the park, the wagons passed under the picturesque Dunvegan Suspension Bridge over the Peace River, always a popular site with amateur and professional photographers alike.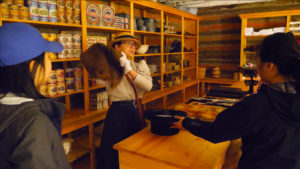 The Provincial Park highlights the area's history. Dunvegan was an important fur trading site in the 1800s. In 1821, the Hudson's Bay Company took over operations here, buying furs like fox and skunk from Indigenous peoples, which included the Beaver First Nation.
"[The Skills Weekend] was beyond anything that I expected," declares Liu.
So, is rural practice now in the future plans of these students?
"Definitely could see myself going rural eventually," says Brittany Dugan, a fourth-year nursing student at University of Alberta.
"This weekend made it even more likely for me [to practise rurally someday]", adds Ehsan Misaghi, who is in his first year of studying medicine at the same university.
"Now [after this event] I'm set that I will be working rural for sure," concluded Claudene Grey, also a fourth-year nursing student at the University of Alberta.