Summer is here, and Albertans are hankering to get out and enjoy the sunshine and wildlife that is so abundant here this time of year. With Stage Two of Alberta's COVID-19 relaunch bringing provincial parks and campgrounds back online, and with many other attractions opening with certain restrictions, our Rural Consultant team offer some suggestions about activities in their area, as well as some perspective about how they maintained their well-being during the past few months.
---
Jennifer Best 
Summers are the best time in the Regional Municipality of Wood Buffalo. Between the almost endless sunset nights, dancing northern lights, rivers in abundance and nature all over, this region has so much to offer!  We have two provincial campgrounds, and plenty of crown land to explore. ATVing and biking are just a few ways that you can explore the wealth of nature. Take some time to pick wild berries, grasses, and medicine while taking in nature.
Here are a few of the best activities to pursue:
Explore the Athabasca Sand Dunes:  Here, wind, and sand combine to create Alberta's moving desert and your destination for nature-based outdoor recreation and adventure (picture above). Shifting up to 1.5 metres a year, these powerful dunes bury forests and fill in lakes, leaving behind a flat, barren plain. The sand dunes and the surrounding landscape of forests, lakes and marshes make the area an outdoor adventurer's paradise. (Explorewoodbuffalo.ca)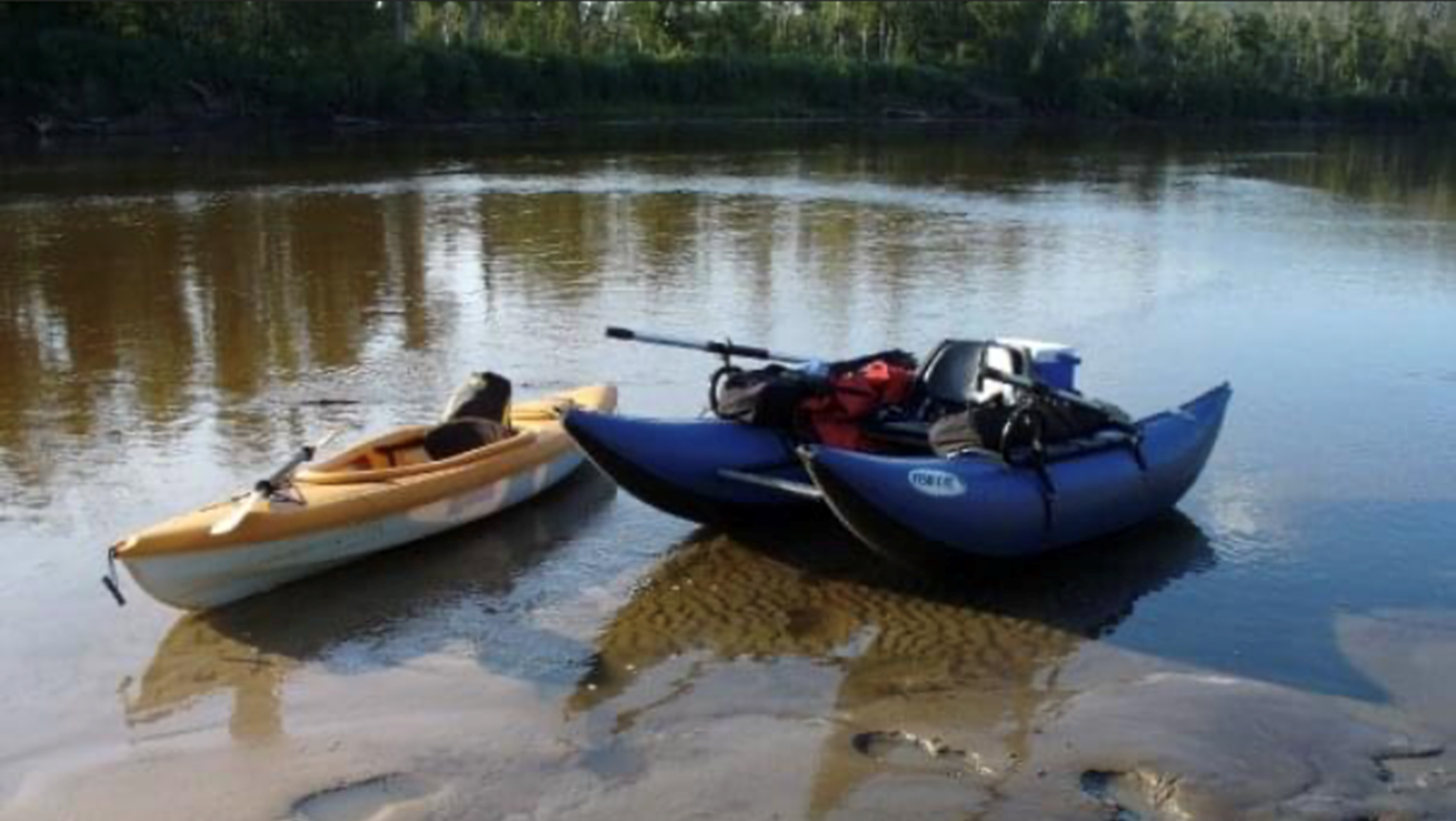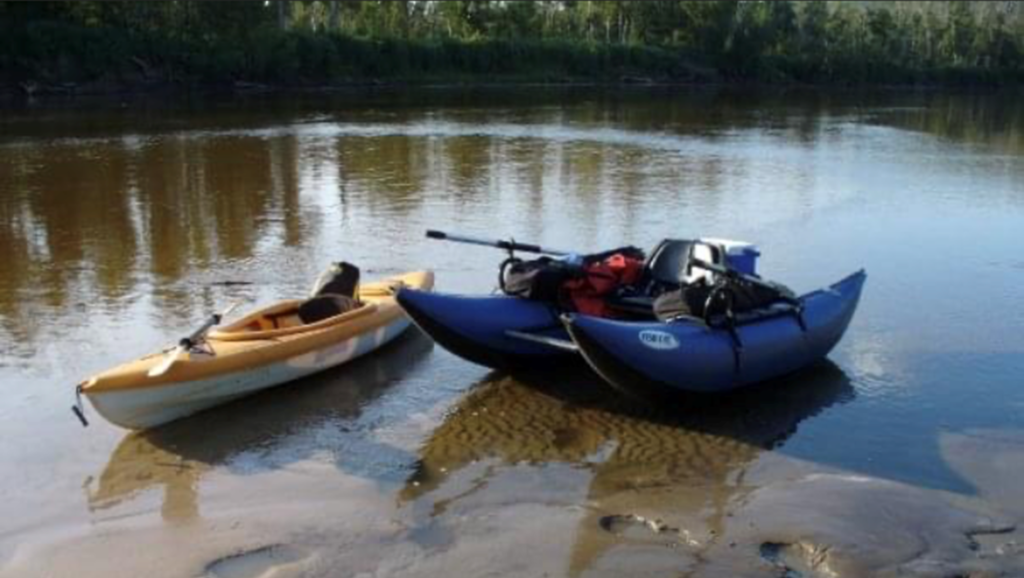 Float down the Clearwater River: The historic Clearwater River runs through Fort McMurray and meets the Athabasca River. The local secret is the hours of enjoyment of floating down the river. Grab your inflatable tube mattress, or boat, your friends, and a few cold beverages and head out on the river. Floats can range from one to four hours, and there are great facilities to park and ride and launch onto the waters. You'll not only see great wildlife and oil sands melting bitumen, but you'll get to stop on some of the sandy islands for some beach time. COVID friendly.
Paddling the Rivers: The RMWB is surrounded by rivers, lakes, and watersheds. There are countless opportunities to paddle rivers, which range in challenge from easy to whitewater. The Clearwater, Hangingstone, House, Horse, Christina, Jack Pine, Gregoire, Muskeg, and the mighty Athabasca rivers are just a few of the rivers to be explored. Take a five-day paddle to Fort Chipewyan, or a gentle paddle down the Clearwater.
From birds to dinosaurs to archeological sites, Southern Alberta has a variety of interesting places to visit:
Choose from camping/touring/hoodoo viewing or book a cave art expedition at Writing-on-Stone Provincial Park, located 30 minutes from Milk River in Warner County.
Learn about prehistoric Alberta and the dinosaurs that ruled the land at Dinosaur Provincial Park located 25 minutes from Brooks in Newell County. There are tours available and dinosaur bones can be found in the ground and, literally, just dusted. Dinosaur enthusiasts can also explore the Royal Tyrrell Museum, located about two hours west in Drumheller.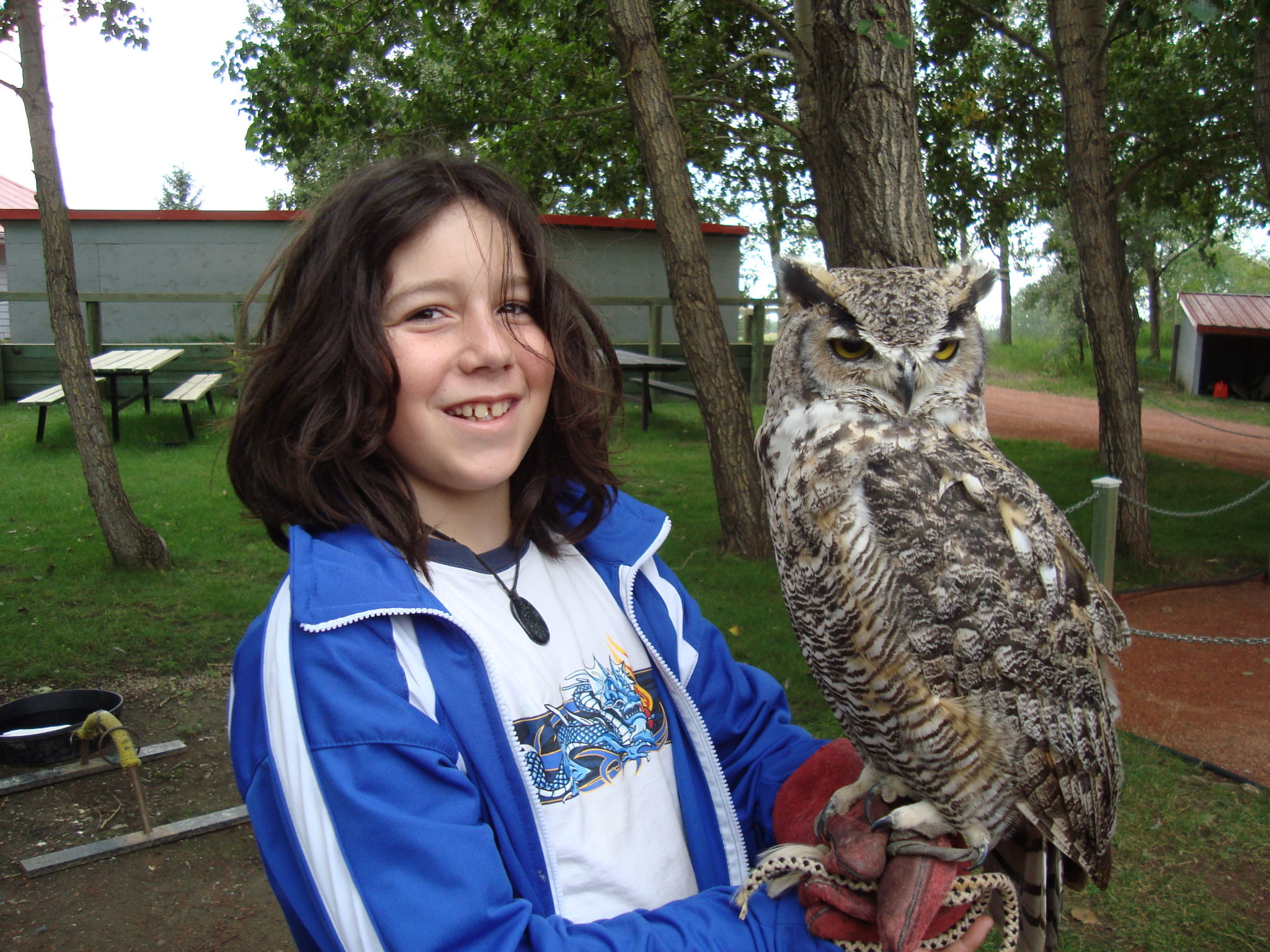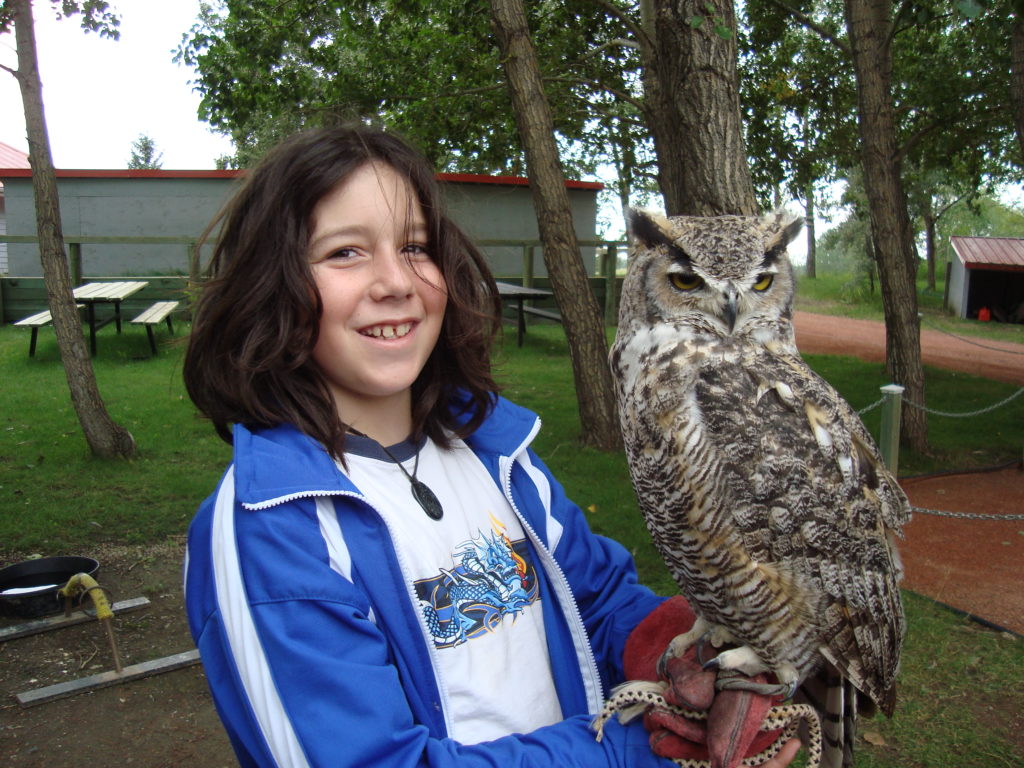 Watch and learn about the rehabilitation of birds of prey and wildlife rescue at the Birds of Prey Habitat, in Coaldale, operated by the Alberta Birds of Prey Foundation. There may even be an opportunity to hold an owl or golden eagle on an arm, view falcon demonstrations or feed the ducks on the beautiful pond.
Camping (with the changing health situation, please check local regulations for whether tents/trailers are allowed) is a huge draw in the Lakeland area, along with road trips searching for some of Alberta's biggest monuments.
In the Smoky Lake region check out: Hanmore Lake; Garner Lake Provincial Park; and Bellis Beach. Located further north near Lac La Biche is Sir Winston Churchill Provincial Park with the historic Lac La Biche Mission and nearby David Thompson Memorial
Northwest of Edmonton there is the Nakamun RV Park near Busby; Jackfish Lake Provincial Recreation Area by Athabasca; and Lesser Slave Provincial Park, which begins at Slave Lake on the eastern side.
The Goose Mountain Ecological Reserve is located near Swan Hills. Nakamun RV Park (near Busby-currently open); Jackfish Lake Provincial Recreation Area (Athabasca-currently open with restrictions); and Lesser Slave Provincial Park (open with restrictions).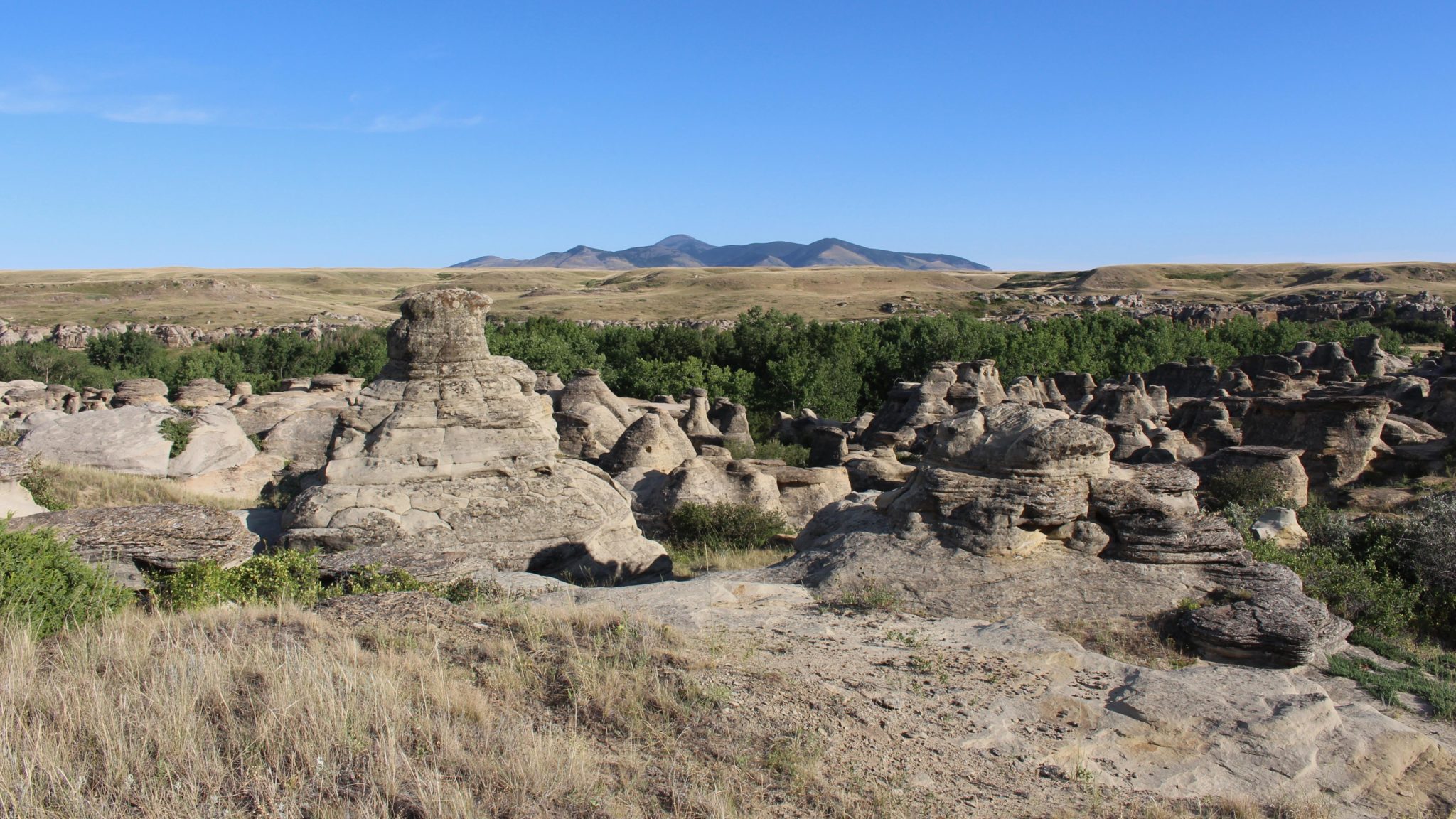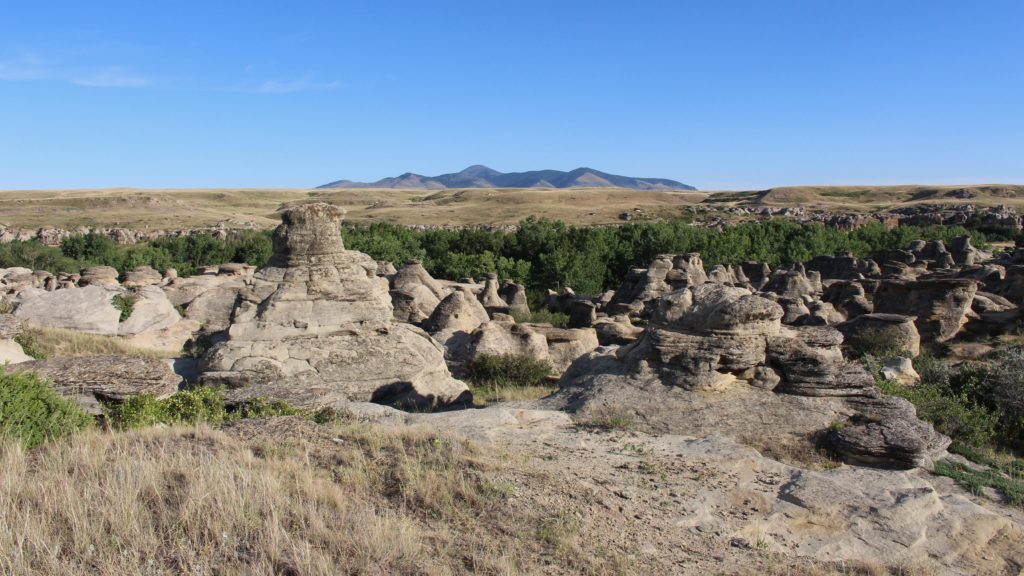 Be sure to check www.albertaparks.ca, or call the local municipal offices to confirm whether parks are open, and what restrictions are in place.
Métis Crossing near Smoky Lake has lots of different cultural programming. https://metiscrossing.org/
Take a road trip to some of "Alberta's/Canada's/World's Biggest" monuments. In the big food category, there is the Mundare kubasa, the Vilna mushrooms and the Smoky Lake pumpkins. Canada's largest dragonfly is near Wabamun Lake, a Mallard duck makes its home at Andrew, and the largest blue heron can be spotted at Barrhead. St. Paul has the world's first UFO landing pad, and don't forget to stop by the iconic Vegreville pysanka. Many of these "prairie giants" could actually be ticked off in a day-trip as many are within just a short drive of each other. Others are located across the province.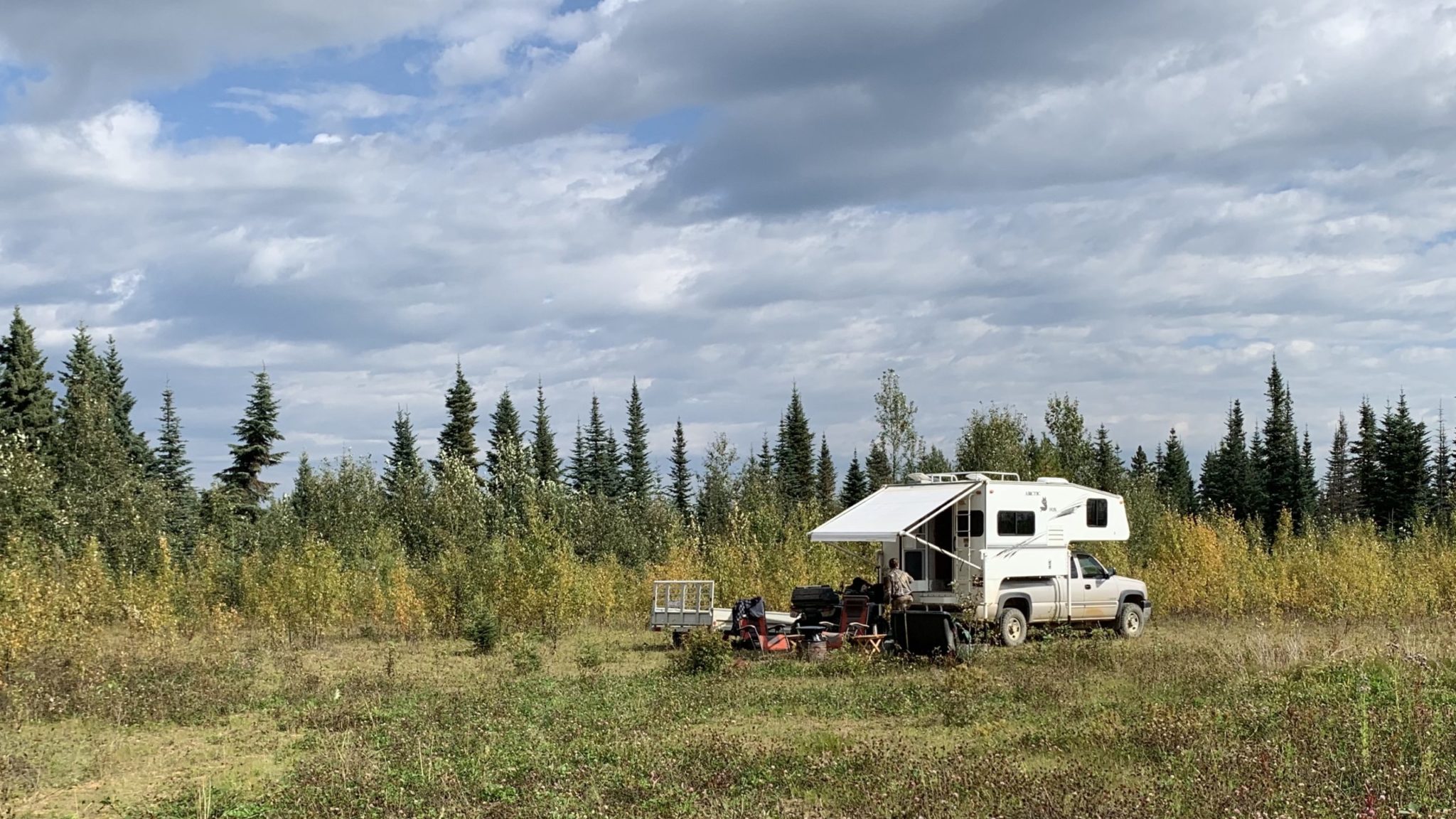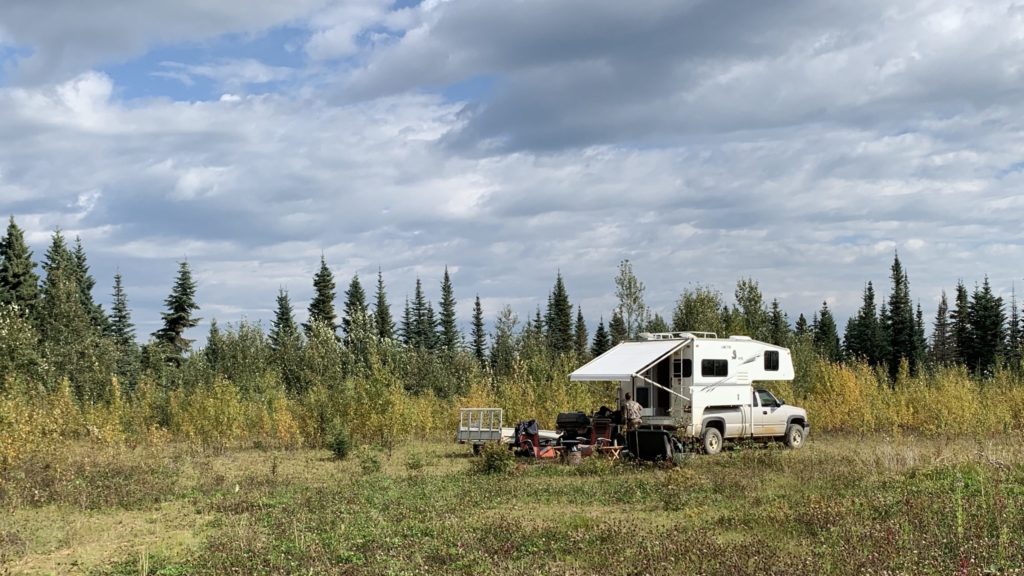 Sometimes finding new activities to enjoy can be closer to home, according to Harries.
"I started painting again after probably 15 years. It has been a blessing and a wonderful way to be creative, and it was very therapeutic."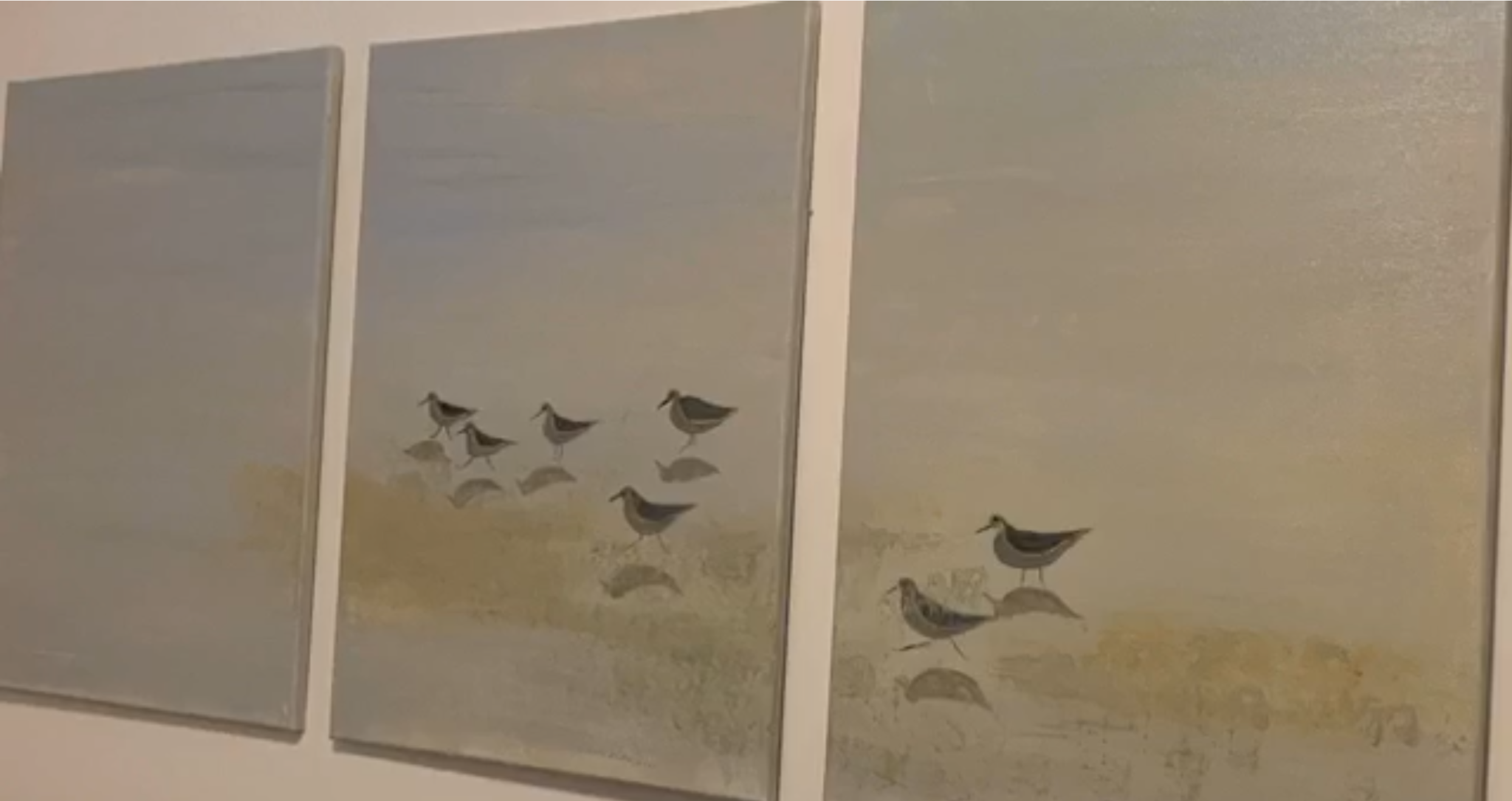 "I go for at least one good walk every day to get out. I've also gone on hikes in the mountains—a really great way to get out and enjoy the outdoors."
"It's also been great to spend more time with my kids and we have had many family gatherings–just me and my three daughters."
Our central Alberta consultant suggests paying particular attention to your well-being wherever you are:
"Make being grateful a daily practice. I tune in daily to Dr. Jody Carrington (a psychologist who lives in Olds) who has hosted live Facebook conversations throughout the COVID crisis. She makes it real and helped me to realize how important the practice of gratitude is."
"I've made my backyard a place I want to be more. I've added more bird feeders, flowers, rocks, a fire pit, upcycled furniture with colorful paint, and created a fire table for a homier style deck. I've also bought a huge bottle of garlic mosquito spray to help keep the bugs away as we spend lots more time outside. That has helped me a ton."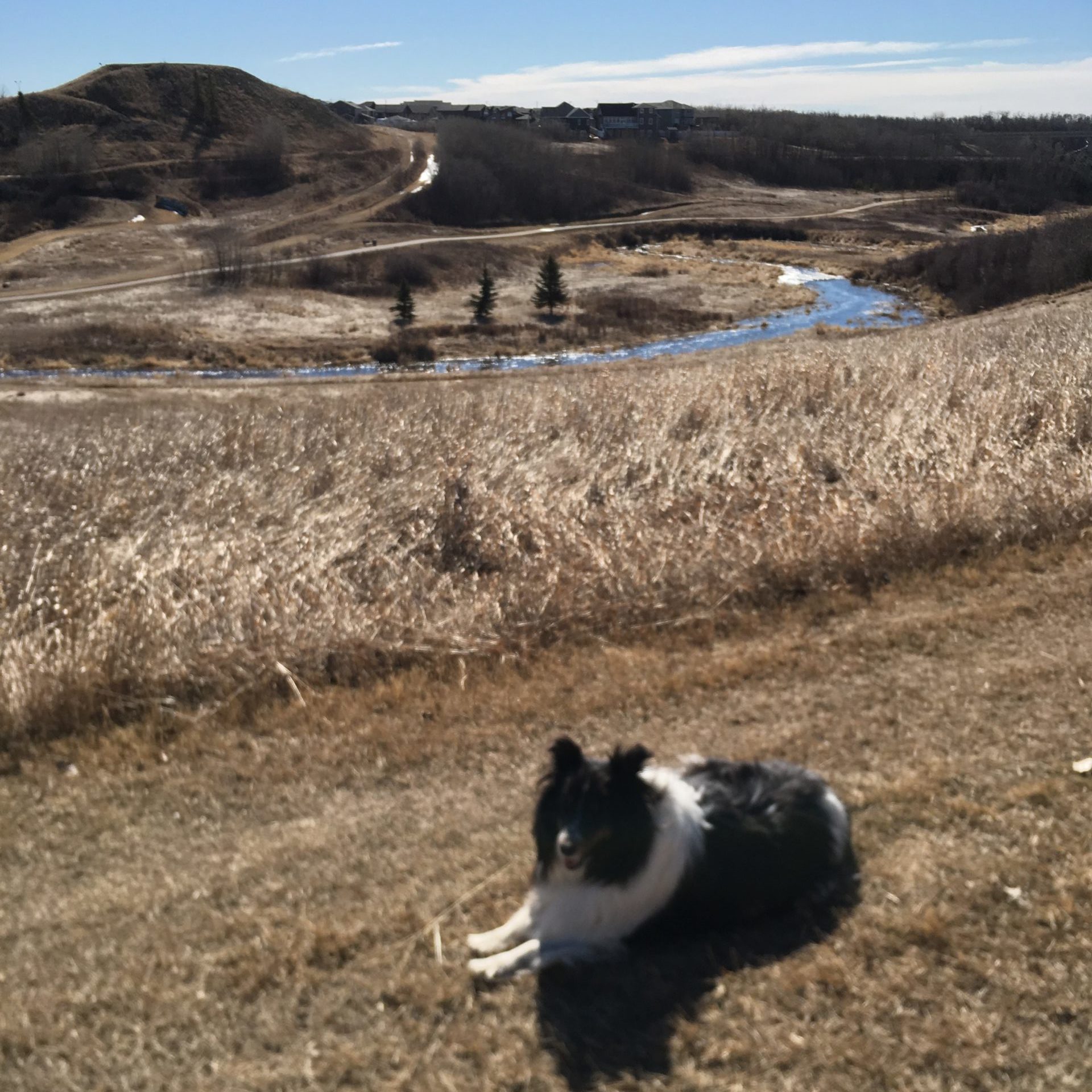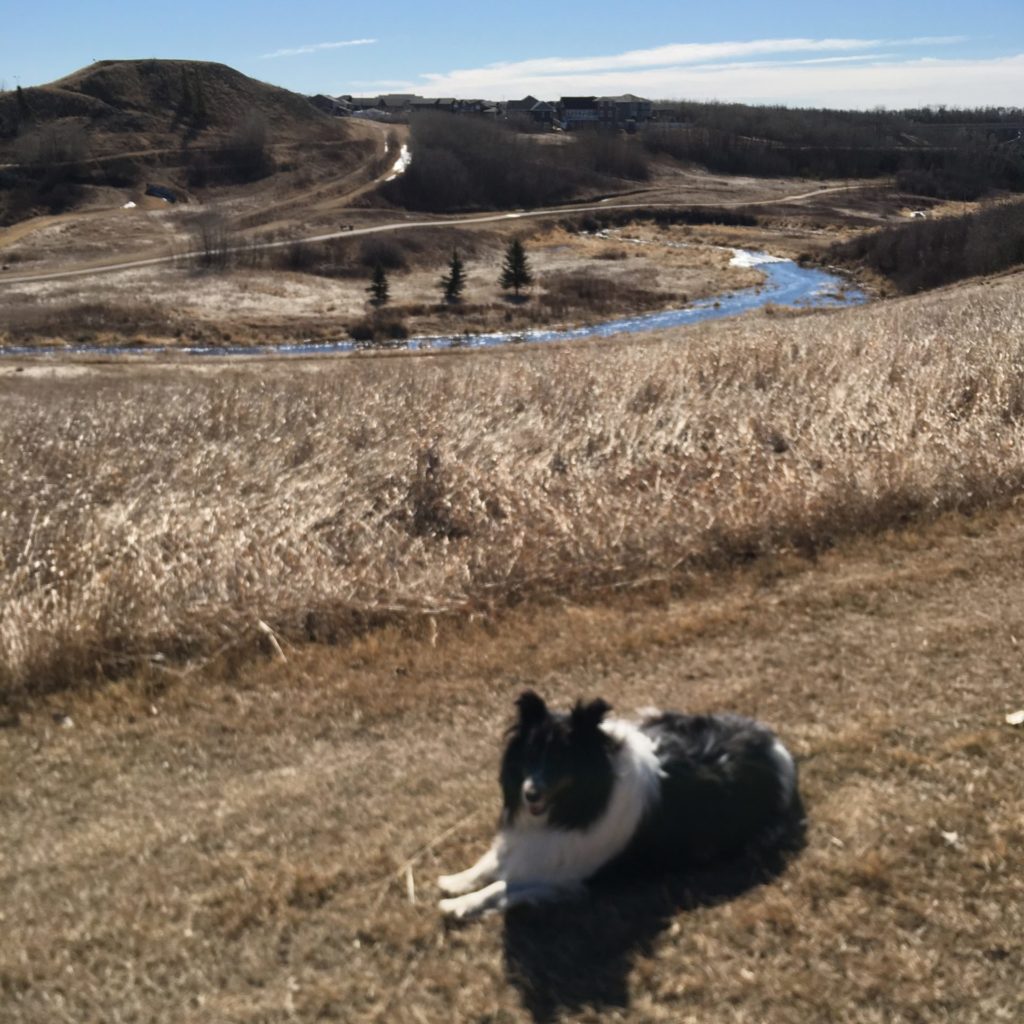 "I walk my dog at least twice a day and try to change up the routes (for his sanity as well as mine). I live in Camrose and we do have a really nice valley with walking trails that I go to quite a bit.  I've made sure I connected with at least one person outside my house each day, whether by text, phone or other means."
You can find lots of activities in Northwest Alberta on the Mackenzie Frontier Tourism website at www.mackenziefrontier.com.
Featured Image: Alberta is full of hidden gems to explore, like the Athabasca Dunes Ecological Reserve, north of Fort McMurray. Picture credit: Elena Gould 
Did you enjoy this article?
Subscribe to the Rural Health Beat to get a positive article about rural health delivered to your inbox each week.
Tagged In