Red Deer College nursing students took aim at their future, and learned more about medicine, when they visited the community of Sundre for an interactive health–care skills weekend. 
Hosted by the Rural Health Professions Action Plan (RhPAP), the Sundre Health Professions Attraction and Retention Committee (SHPARC), and Alberta Health Services, the weekend gave students the opportunity to learn some of the many skills they'll need to work in a rural setting, including obstetrics, cardiac, suturing, and trauma. 
"[We want] to give them a chance to see what it would be like to work in a rural community," said Gerry Greschner, SHPARC secretary. "If you've only ever worked in the city, in a big hospital, you don't understand the large amount of learning and knowledge you have to have to be a rural nurse."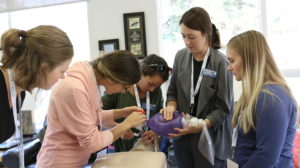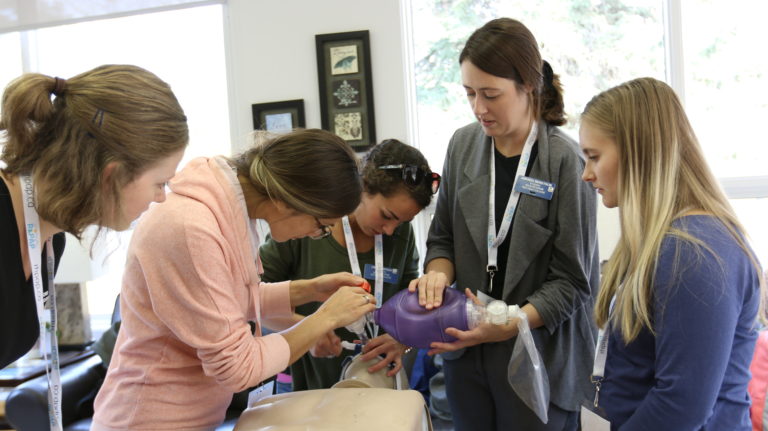 For participants, having the opportunity to work side-by-side with local nurses gave them the chance to get advice and experience that often isn't available to them. 
"A lot of the focus of it was really fantastic in the way that they told you exactly what a rural nurse has to do and the kinds of the opportunities that a rural nurse has as well," shared Keziah Barnes Armstrong, a fourth year Bachelor of Science in Nursing (BScN) Student. 
I think working in rural is very special. You learn a lot of different specialties. – Irma van den Hadelkamp
A rewarding and interactive experience, the event also provided nursing staff with the opportunity to give back by building up future health–care workers. 
"The students were amazing to work with today," said Chantal Crawford, a registered nurse (RN) and clinical nurse educator. "It's always rewarding to give back to new younger nurses."  
"I love to give my knowledge to students, so they can learn from it," added Irma van den Hadelkamp, another RN who volunteered to instruct students. "I think working in rural is very special. You learn a lot of different specialties."  
And for organizers, the weekend was meant to demonstrate just this idea, something that wasn't lost on students.  
"I really like rural nursing already," said Brianne Hiebert, a fourth year BScN student. "I wanted to review some of those skills, those experiences. The more knowledge I have the easier I think it will be for me to work in rural." 
I didn't realize it was this beautiful, The scenery itself is just absolutely gorgeous. –Barnes Armstrong.  
Amanda Mifsud, a third year BScN student, also shared her motivations for taking part in the event. 
"I'm actually from Sundre so I thought it would be really cool to take what I'm learning in school and take it back to a rural community [because] that's my interest," explained Mifsud.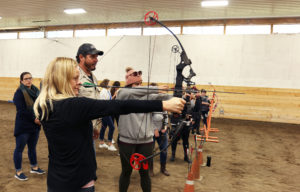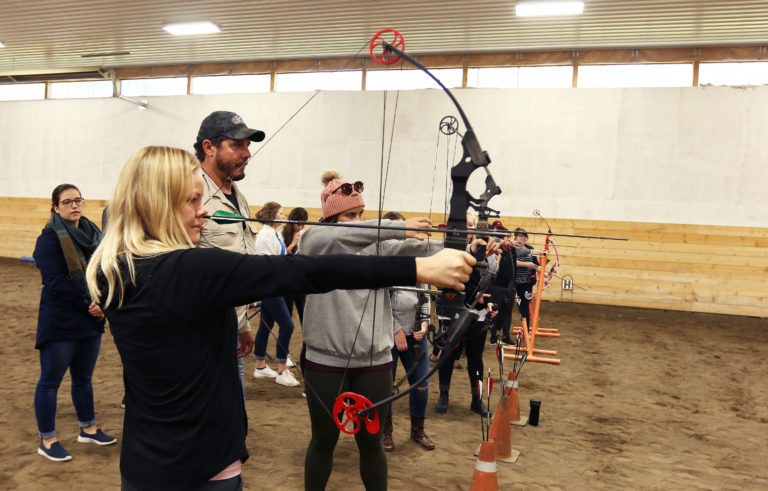 Day 2 of the skills weekend also captured the interests of students as they ventured out into the community, where they took in the beauty of nature, tested their skills with a bow and arrow, and learned more about natural medicines. 
"I didn't realize it was this beautiful," shared Barnes Armstrong. "The last time I was here I was really young, but the scenery itself is just absolutely gorgeous." 
From getting out and exploring the community, to walking the halls of the Sundre Hospital and Care Centre, participants of the weekend couldn't agree more that the event was a success and beneficial to students.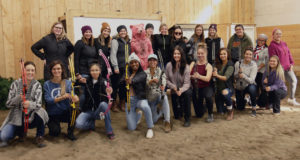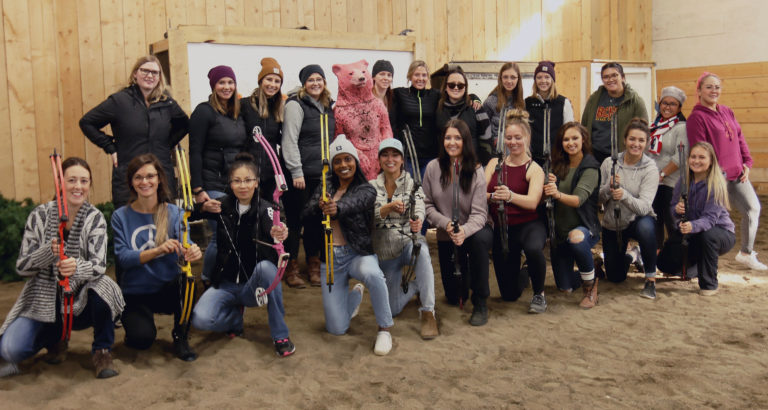 "Hearing the excitement and the engagement of the participants and the instructors, I just think this is something that has to be offered on a regular basis," said registered nurse and instructor Audrey McKenzie. 
"Everybody did amazing," added Barnes Armstrong. "I'm blown away by the amount of knowledge. It's absolutely fantastic and I really hope this happens (for) many years to come." 
Tagged In