Job during gap year ignites a passion for health care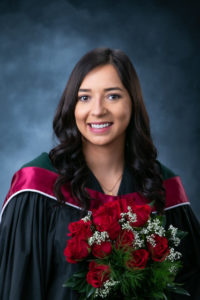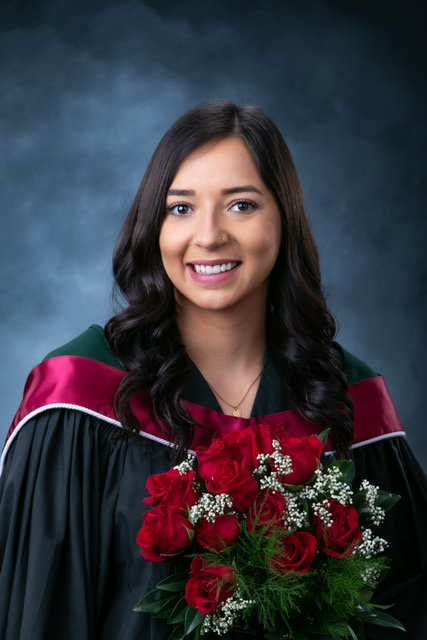 Never say never has a new meaning for MacKenzy Hatala.
When the 23-year-old nursing student was growing up, there were two things of which she was certain: she wouldn't stay in Ponoka and she wouldn't work in health care. Little did she know that's exactly where she'd end up and she couldn't be happier about it.
"When I was in high school, my mom always really wanted me to go into nursing, but for me … I wasn't sure," she explained. "When I graduated, I had no idea what I wanted to do, but I said I would never go into nursing. I hated blood."
Hatala, who now works at the Ponoka Hospital and Care Centre, as well as the Centennial Centre for Mental Health and Brain Injury, insisted, "[N]ow, I truly couldn't imagine doing anything else."
So, what changed her mind? Hatala took a year off after high school to figure out what her future would look like and got a job at a local retirement home, with an unexpected result.
"I worked as a health-care aide and I fell in love with it: the patient care and building relationships with [residents]," she said. "It was really [rewarding] working in Ponoka, because [the residents] were the families of my friends, so you could see how everybody tied together [in the community]."
With the positive experiences gained during her time as a health-care aide, Hatala's interest in the field was ignited and she found herself returning to school to pursue nursing after all.
"You're using critical thinking all the time, because, in [the emergency room], you could see anything from chest pain to maternity to a senior who fell, so there's such a range in patients."
– MacKenzy Hatala, nursing student
Starting her education with a year in kinesiology, Hatala then pursued her Bachelor of Science in Nursing degree (BScN) from the University of Alberta. She is set to graduate in May 2021.
"It's amazing to look back on the last four years and think 'wow, I actually did it,'" she said. "There were definitely times where I was done and wanted to quit, but my mom and my friends helped me. Having that support is [important]."
Coming from a long line of health-care workers, including an aunt, an uncle, and two of her grandparents, Hatala said her family's support is ongoing and has helped her handle the stresses that come with working in health care.
"It's really nice to have people who have been challenged by the same situations and can tell you and show you that you can conquer it," said Hatala.
Having completed her final practicum in Ponoka, she was hired on as an undergraduate nurse in December 2020. She has nothing but good things to say about her experiences working in rural health care.
"I remember when I got my placement: I was chatting with a bunch of girls I went to school with, and most of them got their placements in Edmonton or around the bigger facilities," she reflected. "I was [really excited], but they asked if I was going to get enough experience to feel like I was ready to be a nurse when I was done.
"I can truly tell you that I learned more at the [Ponoka] hospital than I did in my last couple years of school," Hatala explained. "You're using critical thinking all the time, because, in [the emergency room], you could see anything from chest pain to maternity to a senior who fell, so there's such a range in patients. It was definitely more than I expected, but I can't imagine working anywhere else, because it has taught me so much."
According to Hatala, there was one more aspect of working in Ponoka that contributed to her growth as a nurse.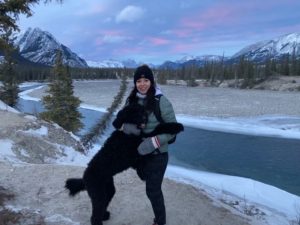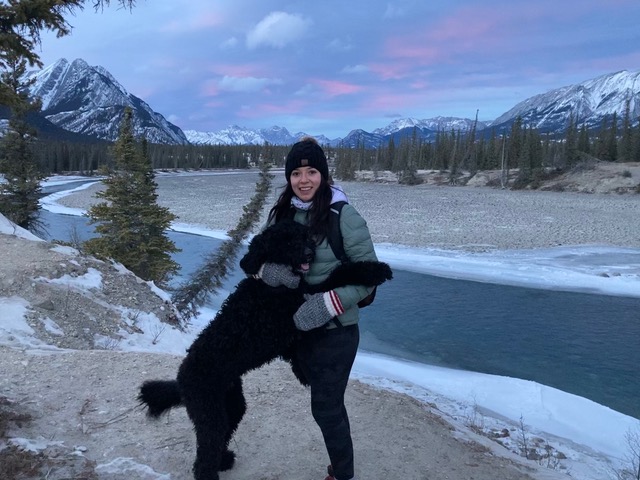 "The [team] constantly had [my] back, were smiling, and just really made it a safe place to be vulnerable, learn, and try things that I've never [done] before," she said.
"The staff is so supportive and so welcoming…. " she said. "I cannot say it enough: I'm just so happy with the people that I work with."
It's a feeling that's reciprocated by those who have had the opportunity to work with Hatala.
"She's a breath of fresh air," shared Connie Sage, manager of acute care at the Ponoka Hospital and Care Centre. "She's very upbeat. She's very excited about the job she's excited to try new things and is just very passionate about [being a nurse]."
One of Hatala's preceptors, who had worked with the aspiring nurse, even approached Sage and said Hatala needed to be hired.
"It's not often that you see new nurses that are that passionate and excited, but, when you have someone like that, it can give you a new outlook on things," said Sage. "It gets you excited about the job all over again."
Practicums are a common way to find new staff, because they allow you to see firsthand how a potential nurse will work within the hospital, she explained. Another thing the manager looks for is someone who is interested in returning to Ponoka as it's usually a sign of a long-term hire who has a desire to be near family.
The youngest of five children, Hatala reminisces about the freedom of growing up in a rural environment.
"Growing up in Ponoka was really fun. There's always something to do [whether] it was going out and feeding the horses, going out on the quad, or even going out to visit grandma and grandpa's farm," she shared.
"It's nice to be able to just walk outside your house and not have a hundred people walking by," she said, adding that while living in Edmonton for school she missed the solitude and peace found in the country.
"The freedom to just be on your own and to enjoy nature. It's not as busy. There's more room to breathe out here."
– Lesley Allan
Did you enjoy this article?
Subscribe to the Rural Health Beat to get an article about positive developments in rural health delivered to your inbox each week.
Oops! We could not locate your form.