Recently, the community of Vulcan came out in full force to show their support for both health-care professionals and the committee that works to attract and retain them.
On July 8, 2022, The Vulcan and County Healthcare Workers Attraction and Retention (A&R) Committee received their RhPAP Rhapsody Community Award at a ceremony held in the community of Vulcan. Roughly seventy people came out to the Vulcan Community Hall on a gorgeous summer night. Prior to the ceremony, free swimming was available for those who RSVP'd along with a delicious dinner.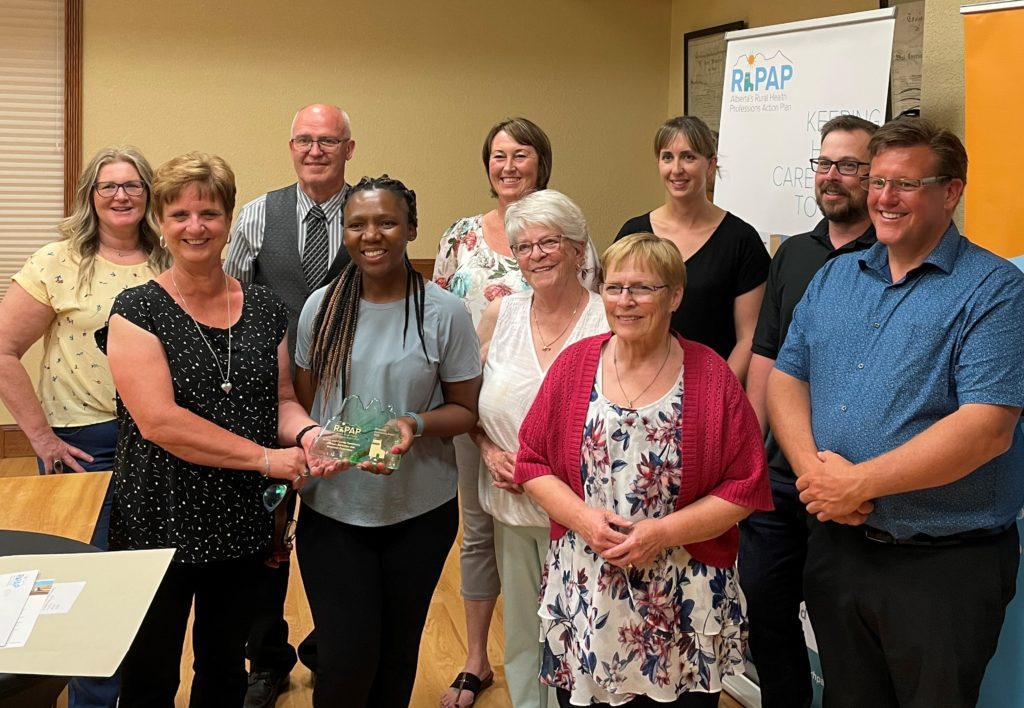 RhPAP Board member, Dr. Sarah Makhdoom, presented the award that recognizes rural Alberta communities that develop innovative and collaborative approaches to successfully attract and retain health-care providers in its area.
The Vulcan A&R Committee was chosen for its ability to work with partners and successfully complete complicated projects. These projects are include free furnished overnight accommodations for physicians and staff who live elsewhere but work in Vulcan, and fundraising efforts by the committee and the local health foundation to create an attractive and convenient medical clinic in the town.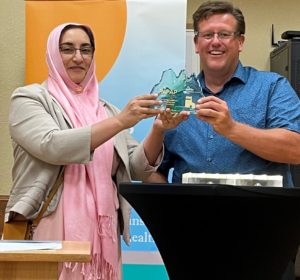 "Our community is extremely fortunate to have the Vulcan A&R Committee. Their efforts go above and beyond in the endeavors to recruit and retain doctors and other health care providers in the Vulcan area, " said Kim Fath, Chief Administrative Officer for the Town of Vulcan,
The Committee was extremely proud to receive the award, and the community was extremely thankful to celebrate with them.
See all the photos from the event on our RhPAP Flickr Account.