The road to becoming a physician is a long one, and for many the last step is becoming a resident physician.
"A resident is akin to being an apprentice in the trades," explained Dr. David Edgeworth, a first-year resident in Rural Family Medicine at the University of Calgary. "I'm finished medical school, I have an MD, but I'm unable to practice independently and always work under the supervision of a fully licensed physician."
"Part of being a resident is working in all different areas of clinical medicine to gain exposure in everything that I could potentially see over the course of my career." – Dr. David Edgeworth
Considered a post-graduate program, resident physicians generally have at least seven years of university training prior to the beginning of their residency.
Depending on the goals of the individual doctor, residency is when they choose a medical specialty which will determine the length of their program.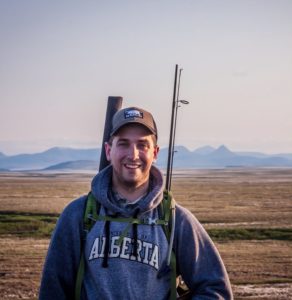 "The Family Medicine residency program is two years," explained Emeka Ekwosimba, program director of a new residency focused program within RhPAP called RESIDE – the Rural Education Supplement and Integrated Doctor Experience.
"R1/R2/R3 refers to their year of residency. An R1 is in their first year of residency; R2 in their second year. Most will complete residency at the end of their R2 year, unless they pursue further sub-specialization (R3)."
According to Alberta Health Services there are several programs that require a residency position to successfully graduate, including pharmacy, psychology and medical.
The term "residency" is a historic one, coming from the old tradition of trainee physicians residing in their appointed hospitals during the hectic hours of their placement.
Although there have been changes and restrictions placed on the hours resident physicians can work, residents can work up to 70 hours per week on average and up to 100 hours per week at peak periods.