EMS responders receive support from man's best friend
A one-of-a-kind mental health program is offering more support for Alberta Emergency Medical Services (EMS) responders across the province, one tail wag at a time.
"PAWS started because of a desire to look after the wellbeing of staff through many [different] pathways," shared Erica Olson, a Bowden-based advanced care paramedic for Alberta Health Services and program coordinator for the Psychological Awareness and Wellness Support Program (PAWS).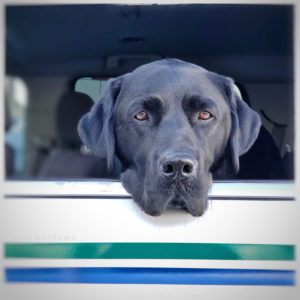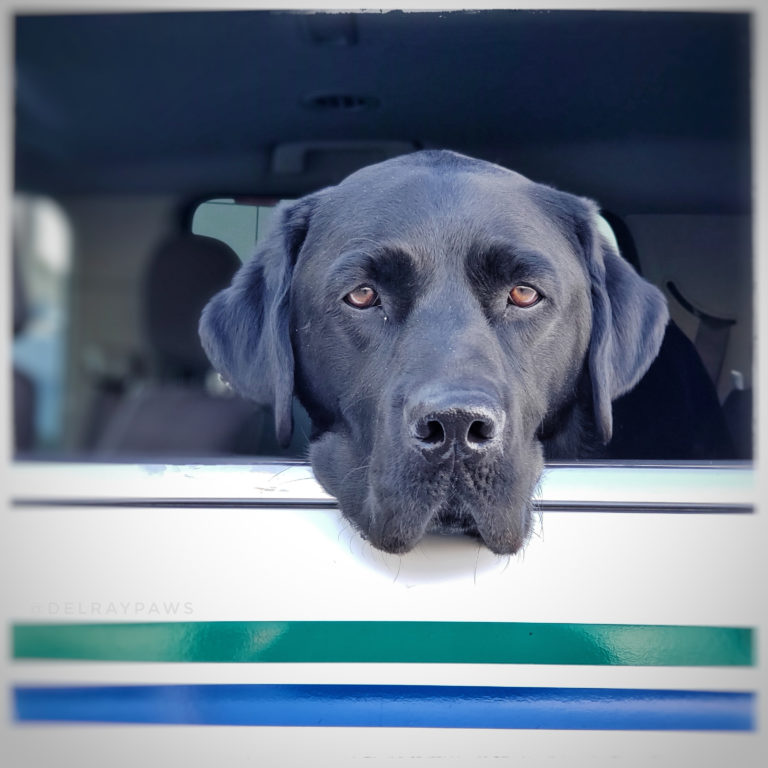 Leading the pack in North America, PAWS features a specialized paramedic/canine team that uses a trauma-informed approach to focus on the emotional and psychological safety of EMS staff.
According to Olson, she and her co-worker Delray, a six-year-old black Labrador Retriever, are part of the first program to use an accredited-facility dog to support staff in North America.
"There are some pet interaction programs, but nothing with this level of structure and ongoing development and training," Olson explained.
Proposed by Olson in 2015, and officially introduced in 2017, PAWS was made possible through a partnership between Alberta Health Services (AHS) and the Pacific Assistance Dogs Society (PADS), a non-profit organization that breeds, raises, and trains fully certified assistance dogs.
"There's a lot of science behind why dogs are so good at what they do," explains Miranda Turenne, the advanced training and assessment coordinator with PADS. "Dogs are so good that even just making eye contact with them releases oxytocin for both parties."
"We know that when people are interacting with dogs, petting [dogs] lowers their blood pressure, and cathartic touch helps normalize what can be very abnormal situations and feelings," she said. "A dog, just by its presence, actually has physiological benefits for humans, which I think is pretty exciting."
Taking advantage of these already strong psychological benefits, PADS dedicates thousands of hours into training and assessing every dog, starting as early as three days old, up until they're placed with an equally trained and competent handler.
"We're making sure that [the dogs] are paired with somebody who is a professional and will be able to support the individual who's being exposed to the dog and made more vulnerable," said Turenne. "If [we] don't have somebody that can handle that communication effectively in order to help close the gap and reduce the trauma's impact, then [we're] sometimes leaving people in a worse position rather than a better one."
"It's a wholistic approach to delivering wellness via animals," she adds.
Another unique aspect of the PAWS program is that it combines Olson's skills and experiences as an advanced care paramedic with her specialized training, and psychology and coaching education.
"There's a lot of science behind why dogs are so good at what they do. Dogs are so good that even just making eye contact with them releases oxytocin for both parties."
– Miranda Turenne, PADS advanced training and assessment coordinator
"I've had a lifelong connection with animals, originally with horses, and then it went on from there," she said. "I was already a life coach and had taken several years of training in equine-facilitated wellness, and animal-assisted intervention, so I was already aware of [their] value."
When it comes to working with EMS responders, Olson said there are two types of interactions she and Delray will see: the first being reactive, which focuses on supporting individuals after an impactful event; and the second being preventative, which focuses on education and skills development.
"A lot of our [work] is with individuals," she explains. "They like to see us after a therapy session to help unwind and process or … [after] a difficult event, such as a court case that they have to testify at. We could go the week before and get a feel for how things [work] and then be there on the day to make the process a little easier to go through."
"Another big one is we'll go and talk to groups, whether it's upcoming students, new recruits, or established staff having a training day," Olson continued.
"We'll go in and talk about mental health, how to get hold of us, and how to access other resources available to them."
As the only canine team currently serving Alberta, Olson says utilizing such a limited resource can be challenging, but explains that PAWS was always designed to expand and is just one piece of a much-needed and ever-growing mental health network for EMS responders.
"I definitely felt the gap between what the job asks of [EMS responders] and the skills we're taught to deal with that," she explained. "When I came through school, we didn't even talk about the impact of the job, so there's been a shift, and we need to keep shifting."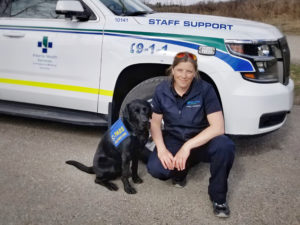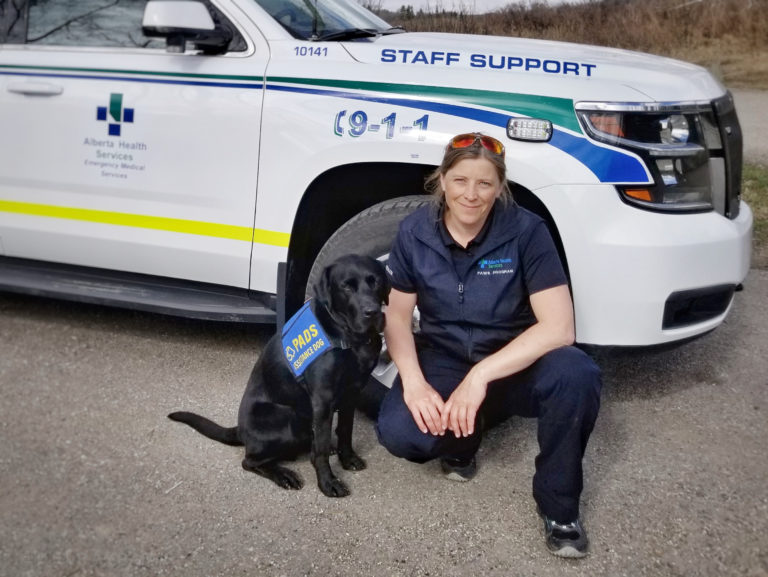 "It's fairly natural to recognize some value in a program model like [PAWS]," she continued. "But what we're also realizing is that it's integrating well with existing structures and improving existing networks so that we can get the right support to the right person at the right time."
And when it comes to PAWS, sometimes the right support can come with a belly rub, puppy dog eyes, and a "pawsitive" canine connection.
"Delray's got such a love for connection [and] a real boisterous way about him. He works well with our adult population and enjoys that engagement," Olson added about her partner. "I've definitely seen moments where he's done a behaviour that I didn't expect, and it was really meaningful to the person that we were working with.
"Canines have their own special qualities that they bring to this work."
To learn more about PAWS and how to access the program, visit www.ahs.ca/PAWS or email emspaws@ahs.ca.
Delray likes attention both on and off the job, and you can see how he enjoys his down time on social media @delraypaws.
– Lesley Allan
Did you enjoy this article?
Subscribe to the Rural Health Beat to get an article about positive developments in rural health delivered to your inbox each week.
Oops! We could not locate your form.