Educational support proving popular with rural health providers
An RhPAP program aimed to help fund career learning opportunities for rural health professionals rolled out earlier this year with great success. 
The Rural Education and Advanced Learning (REAL) Program began as a pilot project for RhPAP in early 2021.  
REAL provides funding for rural health professionals including nurses, nurse practitioners, midwives, and allied health providers who often do not have access to educational supports.  
During the first quarter of 2021, REAL funded over 30 different health professionals working in 42 rural communities across rural Alberta to enroll in almost 50 courses.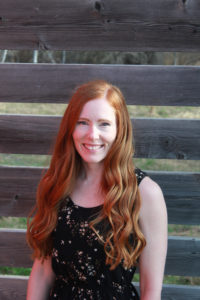 The REAL Program allowed Janelle Benoit, a dietitian with the Wainwright Primary Care Network, to take the Australian Monash University FODMAP Diet Course.  
FODMAP stands for fermentable oligosaccharides, disaccharides, monosaccharides, and polyols. This diet is focused on safely reducing the intake of these sugars and carbohydrates to help ease digestive disorders like irritable bowel syndrome (IBS).
"I've always wanted to do this course." said Benoit, noting that cost had previously prevented her from so doing. "I was really excited to be offered this opportunity."
Over her eight years at the Wainwright clinic, Benoit said her research on ways to help her IBS patients, led her to the course. One in seven of her patients are affected by varying levels of impact from IBS, from minor to debilitating.
"I've always wanted to do this course. I was really excited to be offered this opportunity."    -Janelle Benoit, a dietitian with the Wainwright Primary Care Network
"If we can find some easy changes that they can do even just with their diet, and it makes a huge difference [to] their symptoms, it's really beneficial in their lives," she said.  
According to Amy Deagle, director of Health Professions for RhPAP, the REAL program gives people a unique opportunity to get education that possibly wouldn't have been supported otherwise. 
Deagle knew this funding opportunity "was needed for rural" having been a rural registered nurse who worked across Alberta and the United States for 15 years before joining RhPAP in 2020.  
She said RhPAP's aim with its educational programs is to remove barriers to care by increasing the education, knowledge, and scope rural providers can offer their communities.  
"The rural community and patients will benefit from [their health professionals] taking that training, because now [they'll] be able to incorporate it into their care."  
COVID-19 has presented some silver linings when it comes to virtual training. 
She noted that online courses come at less expense than traditional courses that require days off work and travel expenses.  
Deagle said enabling applicants to submit their own desired courses led to virtual opportunities for accessing training worldwide.  
The REAL Program allows applicants to identify the courses they want to study and how this training would enhance the care they provide. RhPAP ensures courses are reputable and  meet the objectives outlined by the applicant.  
All applications require evidence of employer support to show the education would benefit their practice and community. All those awarded with funding are also required to sign agreements to return to rural service. 
Deagle encourages rural health professionals to reach out to RhPAP if they need help to further their education.  
"They don't have to leave the communities they love and the lifestyle they love to pursue career advancement. 
"They can [advance themselves] in the roles they're in, and we're going to try and help support them to do that."  
For information on the REAL Program and eligibility criteria, visit rhpap.ca/REAL.  
–Britton Ledingham