Becoming a parent is an experience like no other: the overwhelming emotion of meeting your new baby, the sleep deprivation, the joys of the first smile and giggle, the anxiety about every little movement and sound your new roommate makes.
However, for some new parents, feeding their baby is a hurdle they may not have expected to face. Breastfeeding is a journey and includes many benefits for both baby and mom. It can lower the risk for Sudden Infant Death Syndrome (SIDS) and protect the baby from infections, while mom can benefit from faster recovery times from pregnancy through to delivery, according to Alberta Health Services.
Prenatal education classes try to prepare parents for breastfeeding and some moms find it does come naturally and with ease when baby arrives. For others, it's a trying and stressful time and working with a lactation consultant can be helpful.
A lactation consultant is a health professional, often a registered nurse, who has undertaken advanced training in order to to be certified to offer guidance, support, and tips for breastfeeding moms. Some lactation consultants work with public health units, while others offer their services in the private sector. Midwives—who follow mothers through pregnancy, labour, delivery, and postpartum—also offer breastfeeding support.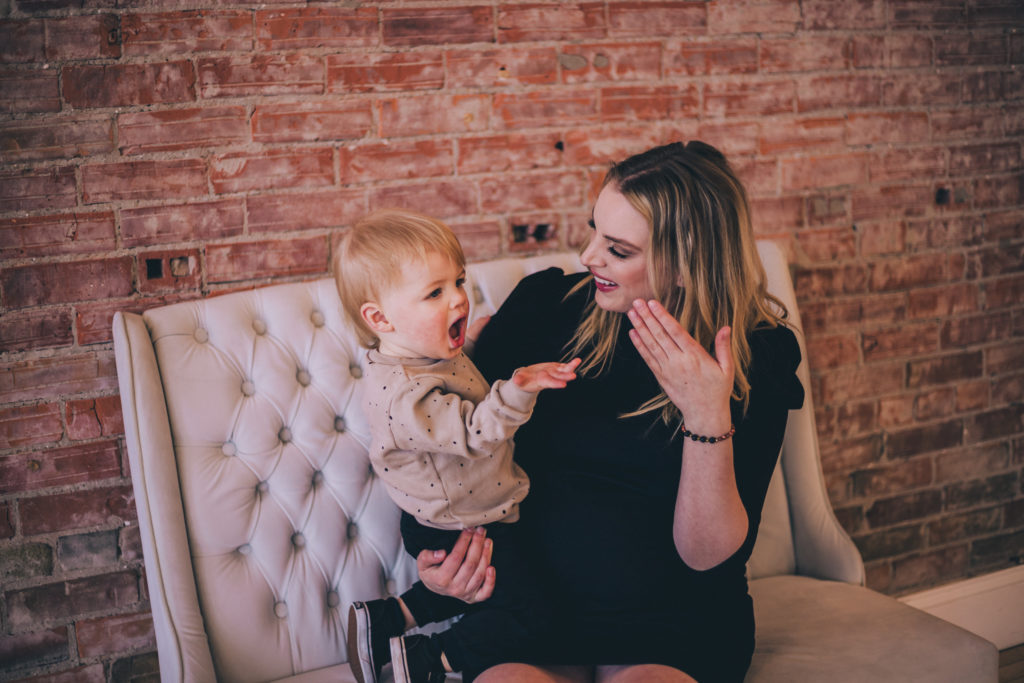 Richel Wastle sought out a lactation consultant with her two children.
"With both my babies, I struggled with breastfeeding," explained Wastle.
"We had a challenging delivery with Wally, our first baby. This led to him spending some time in the Neonatal Intensive Care Unit (NICU) where he was helped along with formula and my pumped breastmilk while I recovered. When we did start to initiate breastfeeding, he wasn't all that interested, and his weight was on the low-end of the scale…. We stuck with a combination of me pumping [breast milk] and formula until I was able to see a lactation consultant, which the hospital helped set up for us."
While breastfeeding rates in the province are generally high in the initial weeks of a baby's life, the number of mothers who stop breastfeeding early on remains significant. Reasons for stopping can include low milk supply, difficulty with latching and feeding techniques, a tongue-tied baby (where the tip of the infant's tongue is attached by tissue to the bottom of the mouth), and pain for mom while feeding.
Typically, many families will start to introduce solid foods at around six months of age, so there is also a natural drop-off in breastfeeding at this stage.
"The lactation consultant was able to see how Wally latched, helped with things like my posture and different ways to hold him while feeding, prescribed some medication to help increase my milk supply, and just generally provided support as I found breastfeeding stressful and really challenging."
Breastfeeding issues are not uncommon and something many families will go through, said Tara Elliott, a public health nurse and lactation consultant with Alberta Health Services based in Grimshaw.
Unfortunately, COVID-19 hasn't helped as the breastfeeding supports available to mothers like Wastle have paused in some areas and participation in lactation consultations have dropped off, she said.
"I'd recommend to any new parent struggling or even questioning if their baby is getting enough milk to find a lactation support clinic. I felt heard by staff. I felt more confident in my ability to care for my babies, and, most importantly, I didn't feel judged or pressured."
— Richel Wastle, mother of two
While COVID-19 was not a factor that prevented Wastle from accessing care in southern Alberta, some moms may face greater challenges accessing breastfeeding resources in northern Alberta due to the distances involved, said Elliott.
"It's so vast [in the north], and there's so many miles between clinics. It can be hard for people to travel to get to those supports," said Elliott, who works to promote breastfeeding through the Grimshaw/Berwyn Public Health Unit.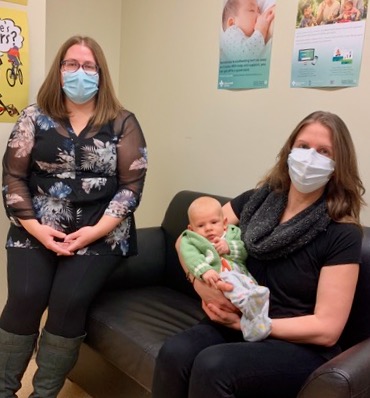 "We've tried to pivot during the pandemic and do Zoom breastfeeding sessions, and you can do them, but it's more difficult to assess a latch [how baby attaches to the breast for feeding], and I can't weigh a baby [remotely].
"It's one of the harder things to transition to Zoom or another electronic platform for sure."
Down south, Stephanie McNabb, manager of the Lethbridge Public Health Unit, said they have continued to see a range of patients seeking support in the city and from surrounding areas.
"Clients are predominantly from Lethbridge, but many travel to us from other rural sites in the west part of the South Zone, including Cardston, Picture Butte, Fort Macleod, and Raymond to name a few," says McNabb, who is also a registered nurse and lactation consultant at the Lethbridge Public Health Unit.
"We continue to offer online resources like the Healthy Parents Healthy Children website and, of course, HealthLink, too."
When Wastle's second baby, Primrose, arrived, she confidently knew where to  to seek breastfeeding support after having such a positive experience with a lactation consultant with her older son.
"Every baby is different," says Wastle. "We hoped we'd have an easier time with Prim[rose], kind of knowing what to expect, but newborns just love to keep you on your toes.
"I'd recommend to any new parent struggling or even questioning if their baby is getting enough milk to find a lactation support clinic. I felt heard by staff. I felt more confident in my ability to care for my babies, and, most importantly, I didn't feel judged or pressured."