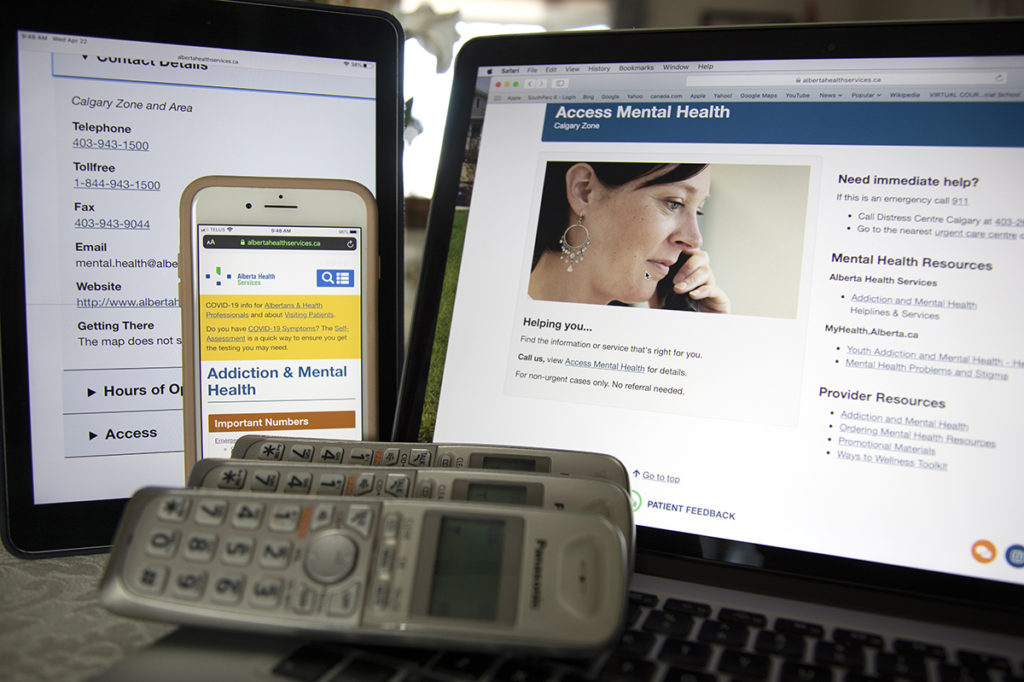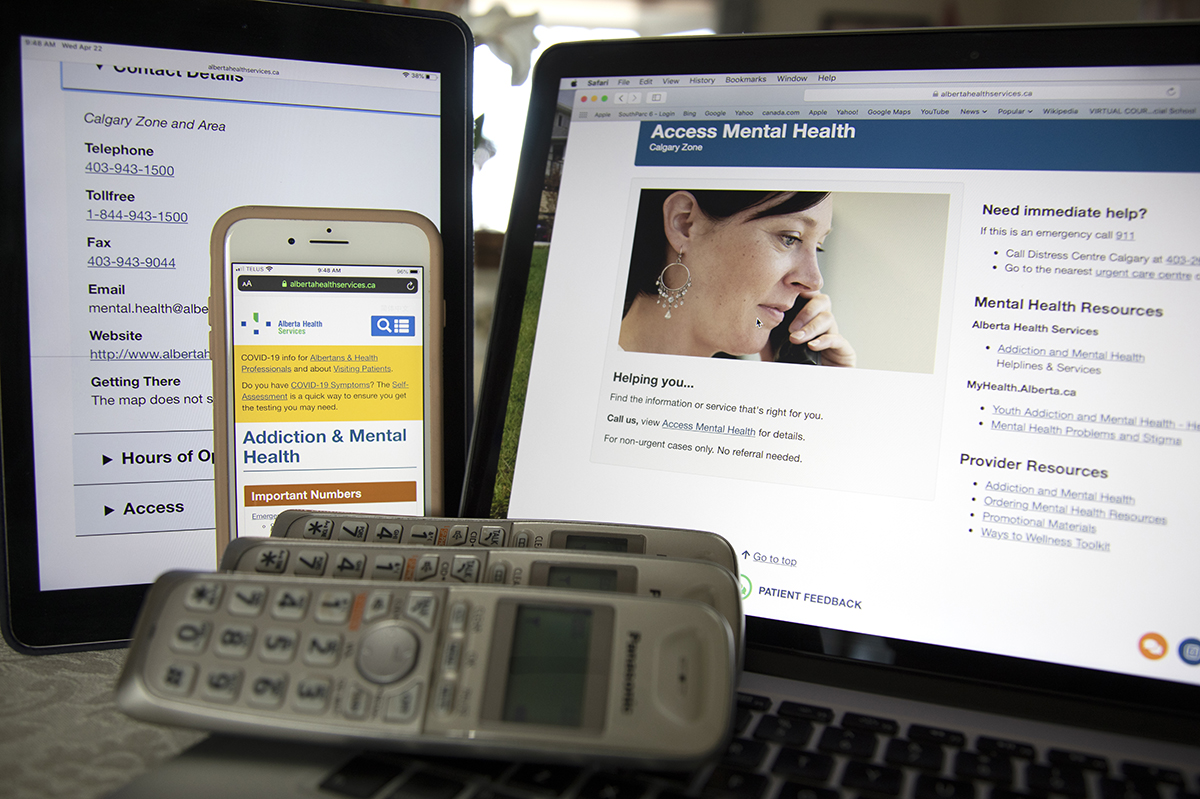 A simple phone call is connecting some Southern Albertans with a central point of contact for anyone requiring addiction and mental health assistance. Rural residents who are struggling with isolation and the COVID-19 pandemic can now reach out to the Access Mental Health Program for help.
Mental health clinicians on the other end of the line conduct a 20- to 25-minute clinical interview to assess individuals' needs in order to be able to direct them to the support they need.
The phone line was set up as part of an expansion of the Access Mental Health Program that was started in Calgary in 2001 and expanded last year to include rural areas around the city.
"The program was created to be a central point of information [offering] options and referrals for people who have addictions and/or mental health challenges and are seeking support," said Debbie Molloy, manager of Access Mental Health with Alberta Health Services (AHS) Addiction and Mental Health, Calgary Zone.
She reports that the expansion means that the clinicians are very familiar with both AHS and community-based programs in Calgary and surrounding rural areas and are aware of and able to explore all options in order to refer people to the most appropriate resources.
Callers do not need a doctor's referral to talk with Access Mental Health.
The program began taking service requests and calls from communities north of Calgary including Airdrie, Chestermere, Didsbury, and Strathmore last spring.
Access Mental Health can help people calling about their own struggles or others who may care for people who need support.
A few months later, they added communities to the south and west including Okotoks, High River, Black Diamond, Cochrane, Canmore, Banff, and Lake Louise.
Access Mental Health can help people calling about their own struggles or others who may care for people who need support.
"We have mental health clinicians who are available by telephone to understand what might be going on for [callers], what they might be looking for in terms of support, and … can make recommendations about what might be most helpful," says Molloy.
According to Cheryl Korneychuk-Waddy, Manager, Rural South Addiction and Mental Health for Alberta Health Services, there was a rural phone line to connect residents outside of Calgary to services before; however, the boundaries between the rural and urban services blended together over time, so it made sense to combine the two programs into one. Now, rural residents have access to more resources.
"By becoming part of the city [program], it really was just recognizing a greater access for all Albertans. It was the merging of two programs under Access Mental Health."
Access Mental Health can be reached by calling 403-943-1500 or, toll free, 1-844-943-1500.
Anyone needing emergency help should call 911 or access these resources:
Quick stats 
Access Mental Health volume increased by 25 per cent since September 2019.
The program has processed 2,750 service requests for all rural residents in the AHS South Zone between May 2019 and February 2020.
South communities supported 
Access Mental Health now provides information, options, and referrals for the following southern communities:
Black Diamond
High River
Mazeppa
Okotoks
*Note: The program does not currently provide service requests for Claresholm or Vulcan 
Rural community resources  
Here are some mental health/addiction contacts that can be accessed through Access Mental Health:
–  RhPAP Communications
Did you enjoy this article?
Subscribe to the Rural Health Beat to get a positive article about rural health delivered to your inbox each week.
Oops! We could not locate your form.