Emergency departments in rural Alberta often see patients who are in shock. Treating them correctly can be the difference between life and death.
So, to stay on top of their game, 16 health professionals from Westlock travelled to the STARS base in Edmonton to learn advanced skills for treating patients who are in shock.
STARS paramedic Jacques Coppens led the day long training session.
"We call it the A-B-C 1-2-3 approach of shock," said Coppens.
"The intent of this is to give them ideas, tips and tricks to handle in the first 5-15 minutes [of a patient arriving in emergency] to make sure we can manage the airway, breathing and circulation of this patient."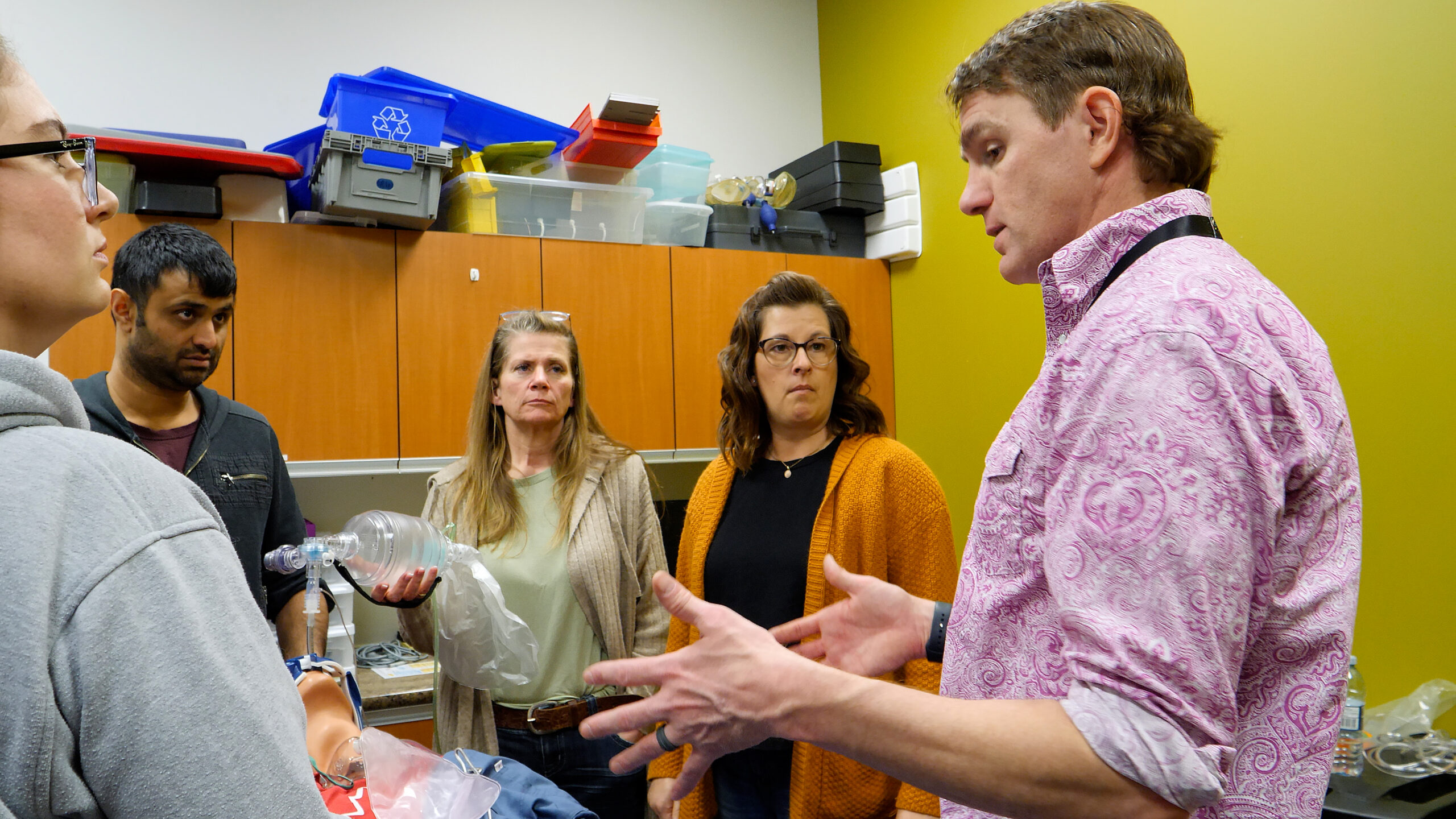 Westlock Health Centre Emergency Department registered nurse, Rachael Schiller organized this event for the Westlock health providers.
"The biggest thing with shock is we see it frequently," explained Schiller. "The way of treating shock is  constantly changing for the first line staff."
The day started with a 90 minute powerpoint presentation on shock treatment. Next, health providers rotated through four skill stations: basic airway, advanced airway, intraosseous infusion (IO) insertion and intravenous pump/vasopressor.
What was their favourite?
"I really liked the airway portion of it," said Janice Baker, LPN, Westlock Healthcare Centre Emergency Department. "I don't do it a lot so just having that refresher, yeah, it's super important."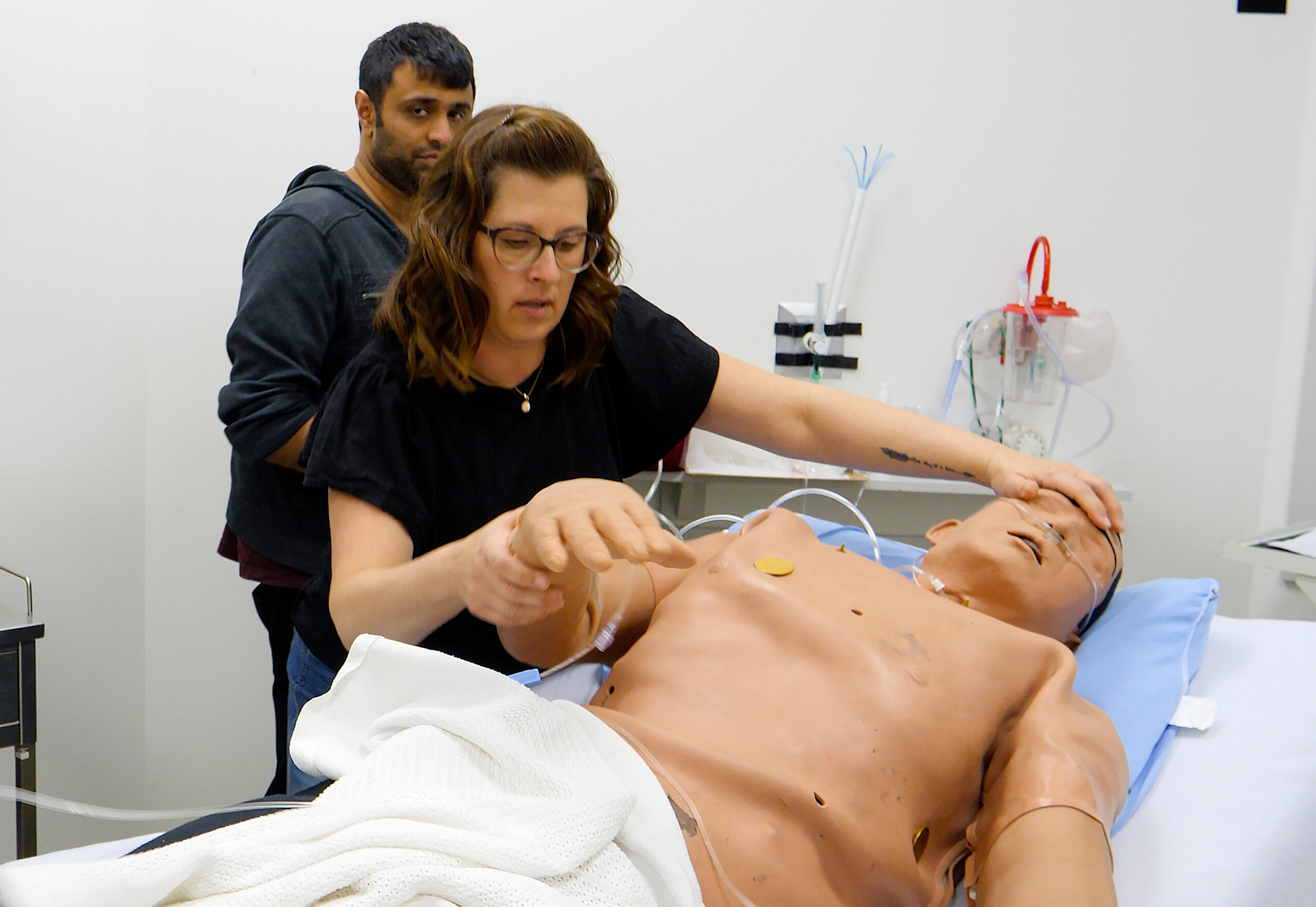 "Oh boy, I've learned so many things," exclaimed Schiller. "Not to be afraid of doing an intraosseous infusion (IO). I think we're more afraid of not being successful but thanks to the teaching that I learned, I'm not going to be afraid to try it."
Intraosseous infusion (IO) is the process of injecting medications, fluids, or blood products directly into the marrow of a bone. It's used when it's not possible to inject into a vein.
In the afternoon, the Westlock group at STARS rotated between two simulations.
"The simulation is all about what we call crew resource management," explained Coppens. "Which is basically, how do they communicate as a team, how do they work as a team, and how do they make sure everybody is on the same page."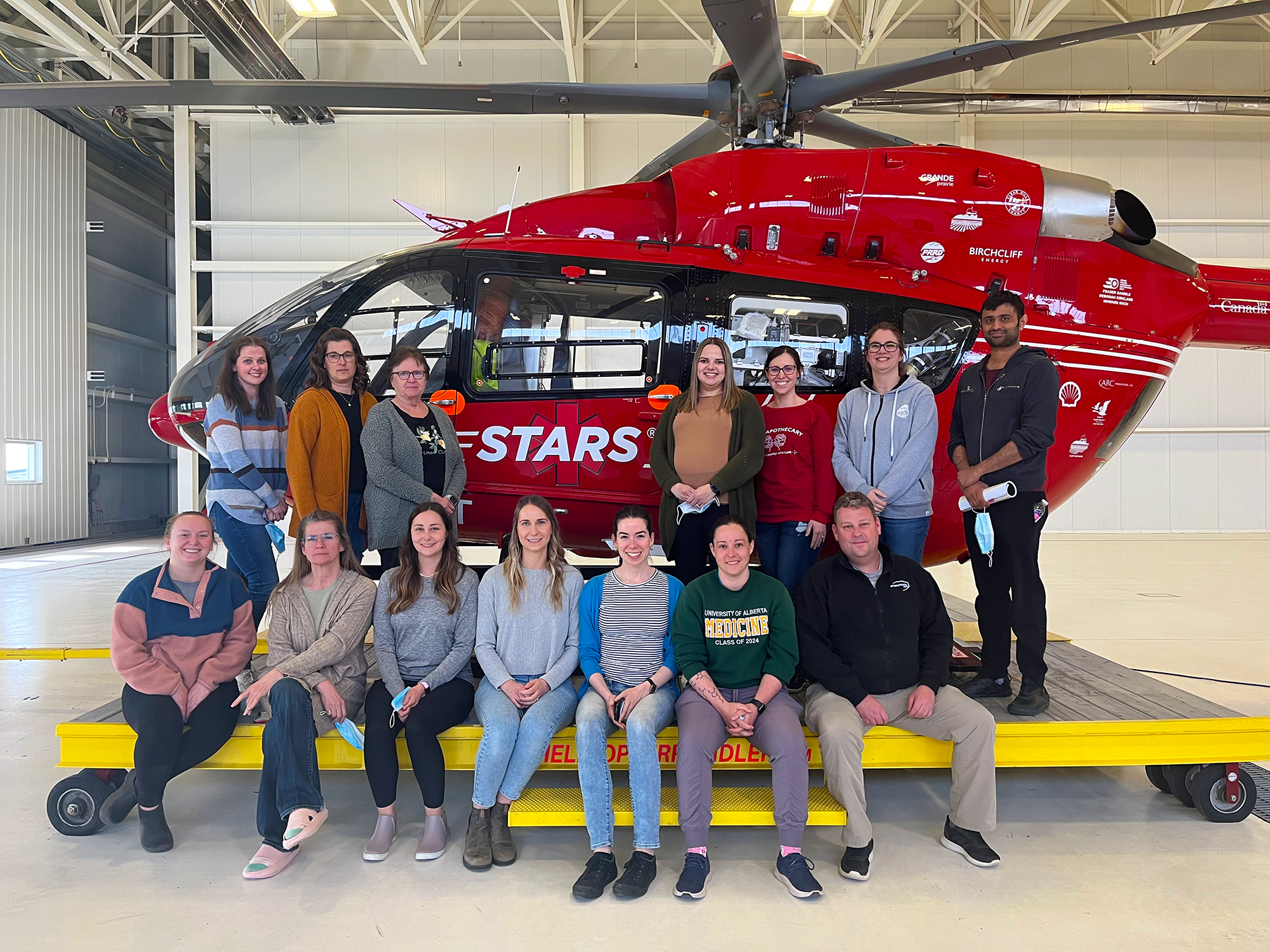 The STARS shock training day was funded by RhPAP's first program. To qualify, the training session must be multidisciplinary.
The group from Westlock included a physician, RNs, an LPN, a paramedic and med students.
"I just want to thank RhPAP for the grant," remarked Schiller. "If it wasn't for this type of money and commitment to rural, we wouldn't have this opportunity."
Do you have a training idea in mind for your rural health-care team?
Check out RhPAP's FIRST program. Go to rhpap.ca/FIRST
"I just highly suggest anybody that could do this, do it," shared Baker. "It's worth it."
"I think it just adds more confidence to us, especially in rural sites," added Schiller. "You have to recognize shock quicker, know how to act on it and know the steps on how to deal with it."