Dr. Beverly Brilz has been practising in Wainwright for over 38 years. In that time, she says she has delivered between 3,000 to 4,000 babies.
"I've always loved obstetrics, because there's nothing nicer than bringing a newborn baby into the world and everybody being so happy," says Dr. Brilz."
Dr. Brilz grew up in Didsbury, which, like Wainwright, is a farming community. Early in her life, she imagined growing up to be a nurse. Then in grade four, she changed her mind and wanted to be a physician.
Today, Dr. Brilz practises to full scope; from delivering babies, to performing day surgeries, to working shifts in emergency and seeing her many patients at her family practice, Dr. Brilz likes to keep busy.
"[She has] probably one of the widest scopes of practice of any rural Alberta physician there is," declares Dr. Max Ramsahoye, the Wainwright Health Centre's facility medical director.
"She's exceptionally easy to work with [and] one of the most caring people on the face of the planet that I know."
The advantage of a rural community is that you get to know your patients very well – Dr. Beverly Brilz
Since arriving in Wainwright to practise in 1982, Dr. Brilz has treated thousands in emergency, including Bryan Perkins, who showed up with serious heart issues one afternoon.
"She spent the whole afternoon [attending to me]," says Perkins. "Her other appointments were cancelled, and she spent time looking after this old farmer, and I've always appreciated that."
Dr. Brilz likes the variety that comes with rural practice.
"I like that you never know from day to day what you are going to see and what you are going to do. And whether you're going to deal with small problems or it's something more serious."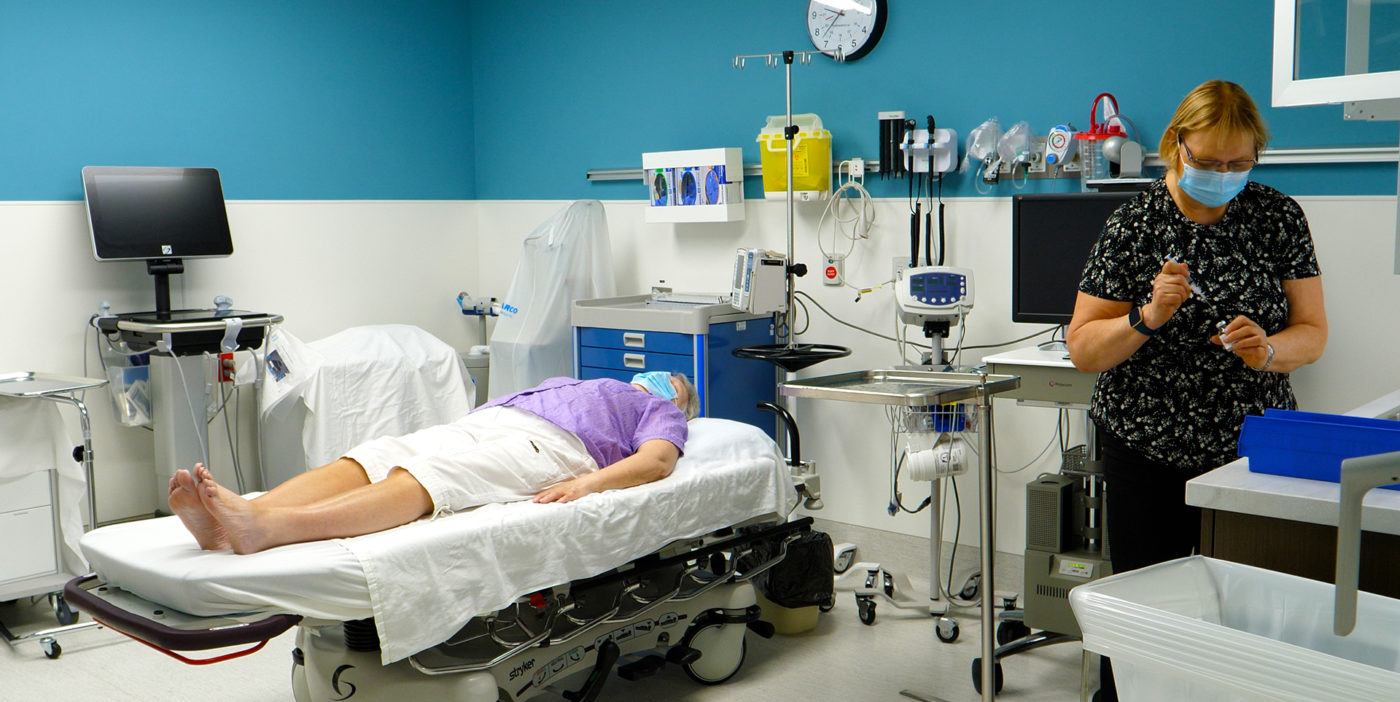 Patients love the care she provides.
"She's the best doctor in Wainwright that I've ever seen," says Deanna MacIsaac, who was pregnant with her second child at the time. Dr. Brilz, she explained, also delivered her first child.
"She just makes the experience 10 times better."
You would be hard pressed to find a more caring and hard-working physician in Alberta.
It's not unusual for patients to receive a call late in the evening with Dr. Brilz assuring them that their lab results showed nothing to be concerned about.
"The advantage of a rural community is that you get to know your patients very well," adds Dr. Brilz. "And they get to know you. It's a much more hands-on personal practice than it is in a big city when you don't necessarily see the person ever again."
"She has a commanding presence," exclaimed Murray Weber, unit manager, Acute Care and Emergency, Wainwright Health Centre.
"She's very much in charge in any situation that she's in. There's that at-work Dr. Brilz and then there's also a very kind, nurturing, loving person that would just do anything for anybody in this community."
Dr. Brilz's contributions to Wainwright go far beyond her clinic. She has belonged to many community organizations, including the Rotary Club of Wainwright. She participated in a big way in the Rotary's kid's spray park project.
"She's been known to take calls at Rotary meetings, and we'll hear her say 'so how far apart are the contractions?'" recalled Bryan Perkins, past president of the Rotary Club of Wainwright.
"Sometimes, she can say, 'I'll be there soon,' and, sometimes, she's just up and gone."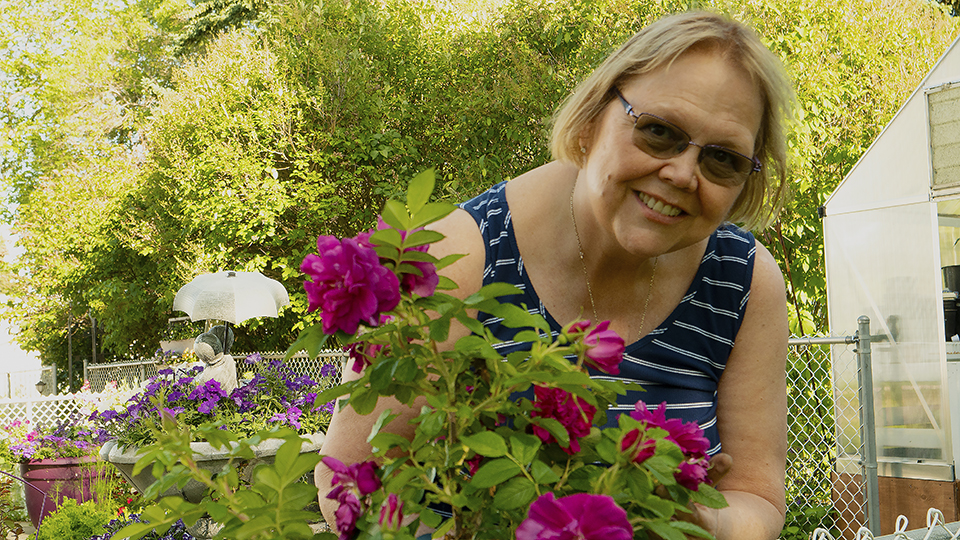 Dr. Brilz latest quest is to bring a new CT scanner to Wainwright. She estimates that 3,000 times a year, Wainwright patients are sent to either Camrose or Edmonton for a CT ccan, which offers a cross-section view of the body that shows bones, organs, and soft tissues more clearly than standard x-rays.
Wainwright and District Health Foundation is fundraising for the scanner and has already raised $1.5 million of its $2.2 million dollar goal. Dr Brilz has been one of the largest donors.
"No matter what community organization or club, she's there with her support, [and] not [just] financially," says Brian Bethune, Mayor of Wainwright. When [I] go to these clubs and organizations, [I] find that she's a very intelligent woman who has very intelligent input. She doesn't mind speaking her mind and she doesn't mind backing it up."
Bill Lawson, chair, Wainwright and District Health Foundation, added "She's down to business: 'Let's get this and get it in Wainwright now.'"
"I guess I'm lucky I have a job where I can make a fair amount of money," confides Dr. Brilz.
"I'm single, so I don't have a lot of children and other things that need [money], so I think it's worthwhile just to give back and help other people."
Congratulations to Dr. Beverly Brilz, recipient of the 2020 RhPAP Rhapsody Physician Award.
A special celebration was held for Dr. Brilz on May 1, 2021, National Physicians Day, in Wainwright. Dr. Brilz was presented with the Rhapsody Physician Award and the Town of Wainwright officially dedicated a park in her name. The full event can be seen here:
Tagged In